Thank you Rewardables for sponsoring this conversation. All thoughts are my own.
Do you remember when everyone trying to get into being a Secret Shopper. There were some great ones, but many were lacking, or just an outright scam. I always liked the idea of being able to make a few bucks while I was already going to a store. Or if I had a free afternoon and knew there was a bill coming up, I would schedule  a few shops and then it eases how hard that bill hit my bank account. My biggest complaint with being a secret shopper was sometimes it was a hassle. You had to sign up for the job. Get approved. Go to the store. Do the job. Come home and fill out the paper work, and sometimes you had to then submit the paperwork by mail. Then wait to get paid. There had to be  a better way.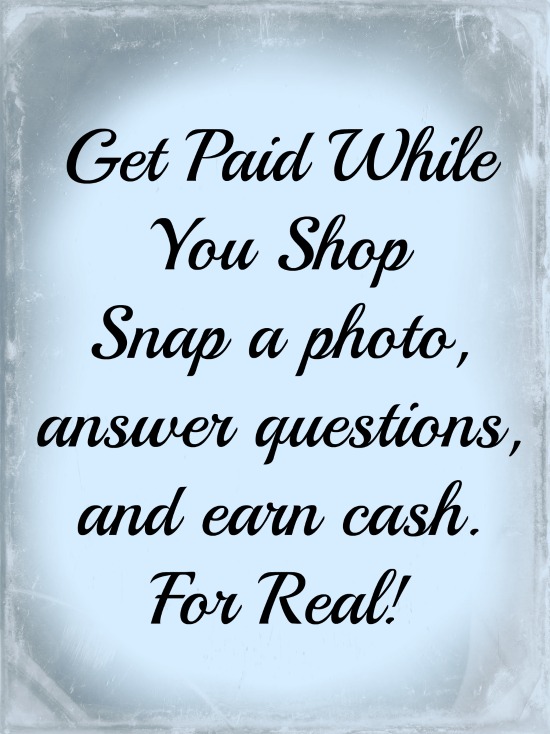 Thanks to smart phones and money making apps, now there is. Rewardable is an app that allows consumers to do "microjobs"- simple, quick jobs done from your smartphone- that make them some extra cash while they do everyday errands. It is easy to do and the user can make $4-$10 for about 10 minutes of work or less.
Rewardable is available for either the iPhone or android based phones. Simply open the app up, find the micro jobs in your area. Then go to the store, find the display, take a few pictures and answer a few questions. Submit and done.
Many of the tasks are checking on of items and promotions in stores like Walgreens, Giant Foods, ShopRite, Whole Foods, Walmart and others. Right now, if you log in, you can micro-jobs such as:
Drink Mixer shelf check at ShopRite and other retailers that takes 5-7 Minutes and pays $6. 

Frozen beans and rice check at A&P that take 6 minutes and pays $5.  

Service level check at JCPenney that  takes 10 minutes and pays $5.
There are also virtual jobs, that pay about $0.50 to $1 and require you to download a free app, do the tutorial, and answer the questions.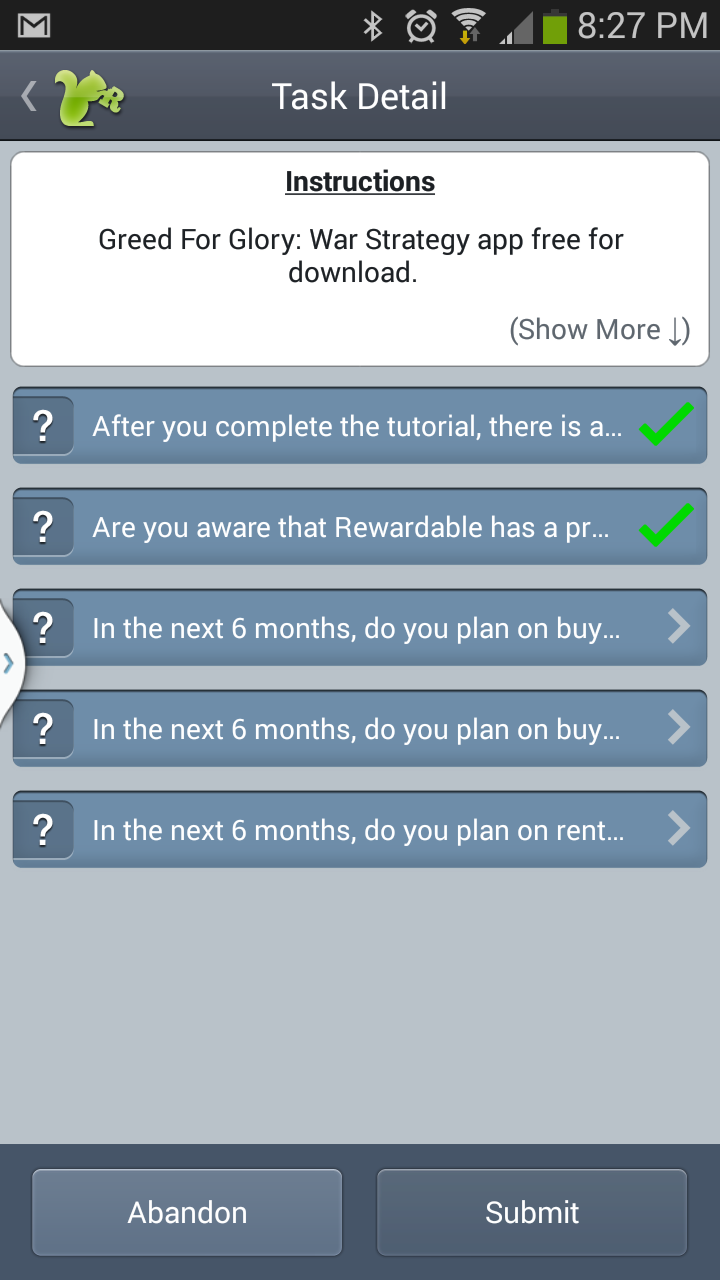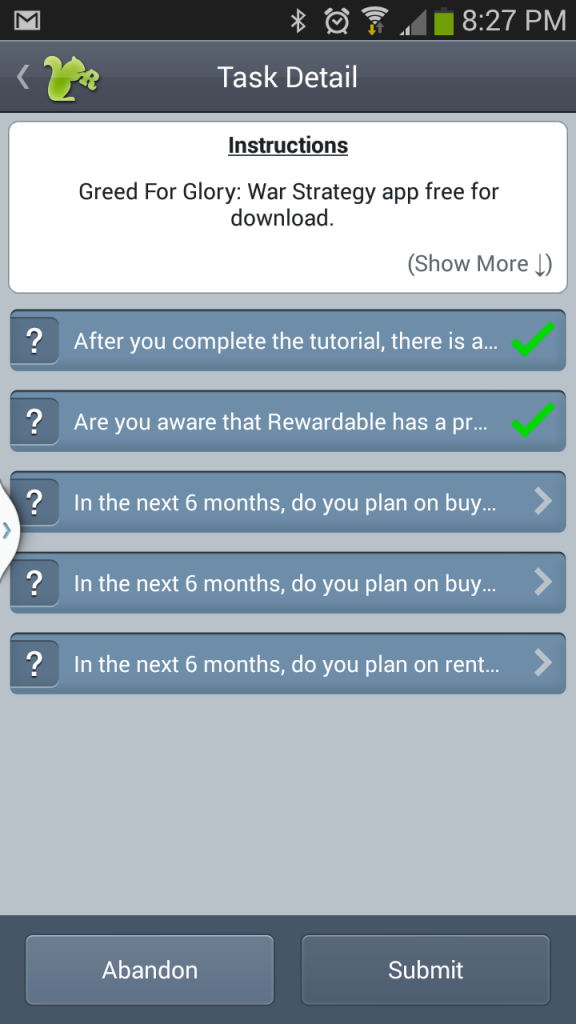 Some quick user stats according to the app :
-25K+ users earning money on the app
-Top earner made over $400 in one month while doing regular errands
-Over 1 weekend, one user made over $90
So I wanted to give the app an in-depth test drive. I checked out the virtual tasks first. I did 2 of them to get a feel of them. The first one was for simulation game. It was easy to complete, the task took me a total of 10 minutes, including the tutorial, and I was hanging out on the couch with my family. It paid 50 cents, and was approved 2 days later. The 2nd job was for a casino game.  I was not able to find the video they wanted me to find, so I clicked did not find. In the end, the task was rejected because of that. I am not sure why the  video they wanted me to find wasn't there, maybe I looked in the wrong place.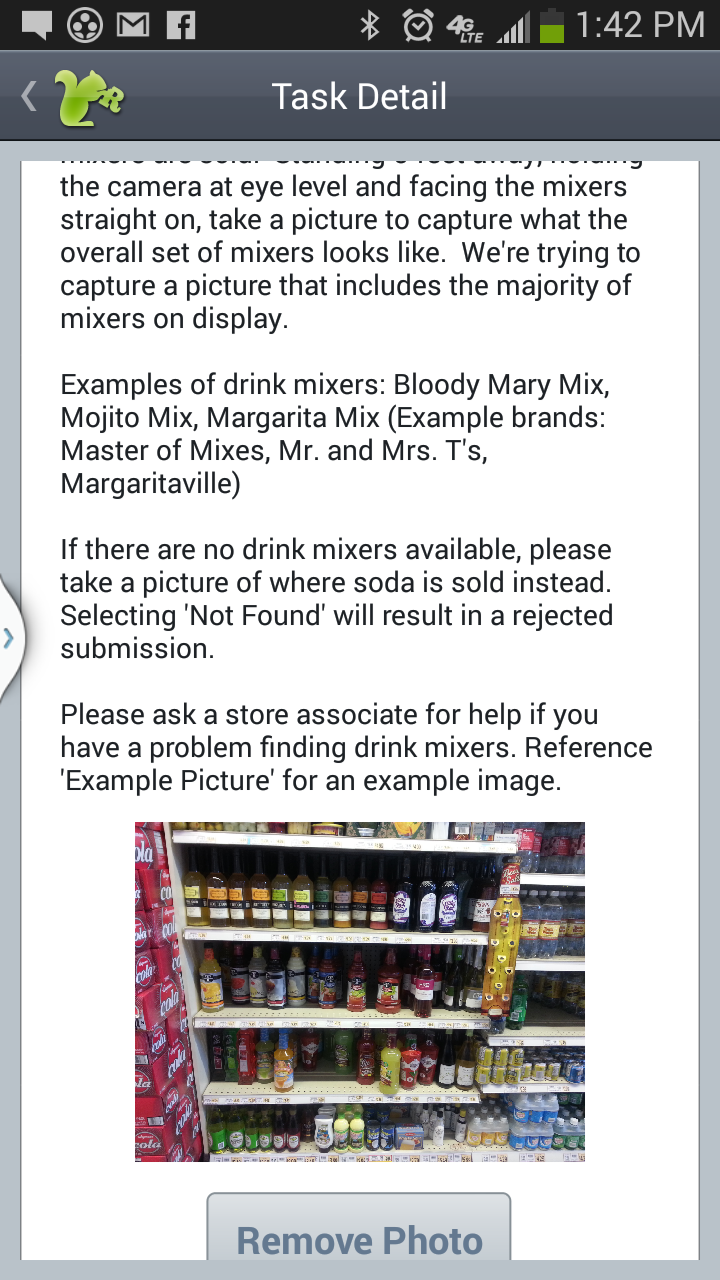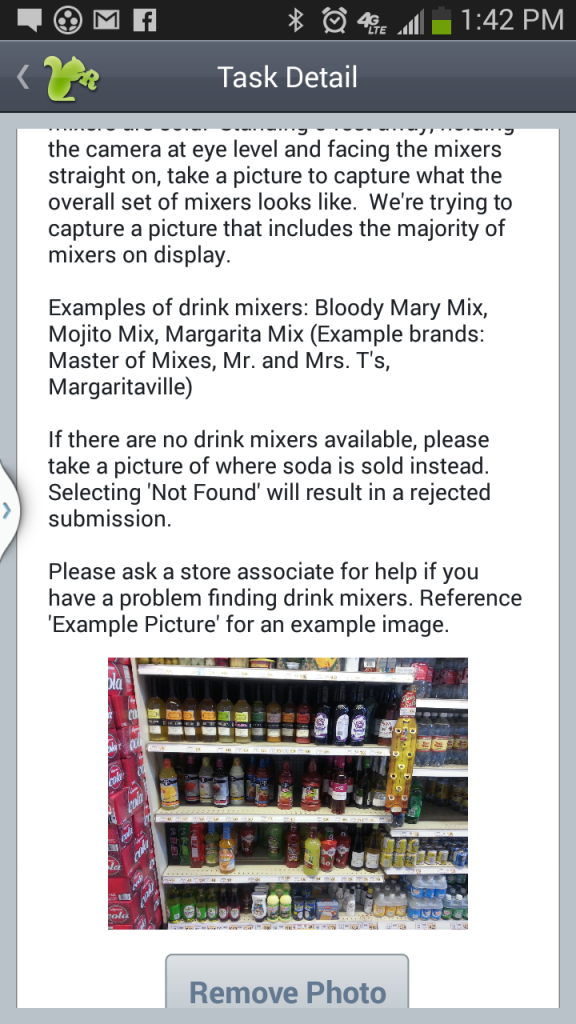 Next I tested out the in store micro-job. I headed out to Wegman's, which I need to do anyway, and while I was there, I  opened the app, found the job and then got started. I needed to find the drink mixers aisle. The kind where you can add your own alcohol to make cocktails at home. Once I was in the aisle, all I had to do was take a picture of the mixes.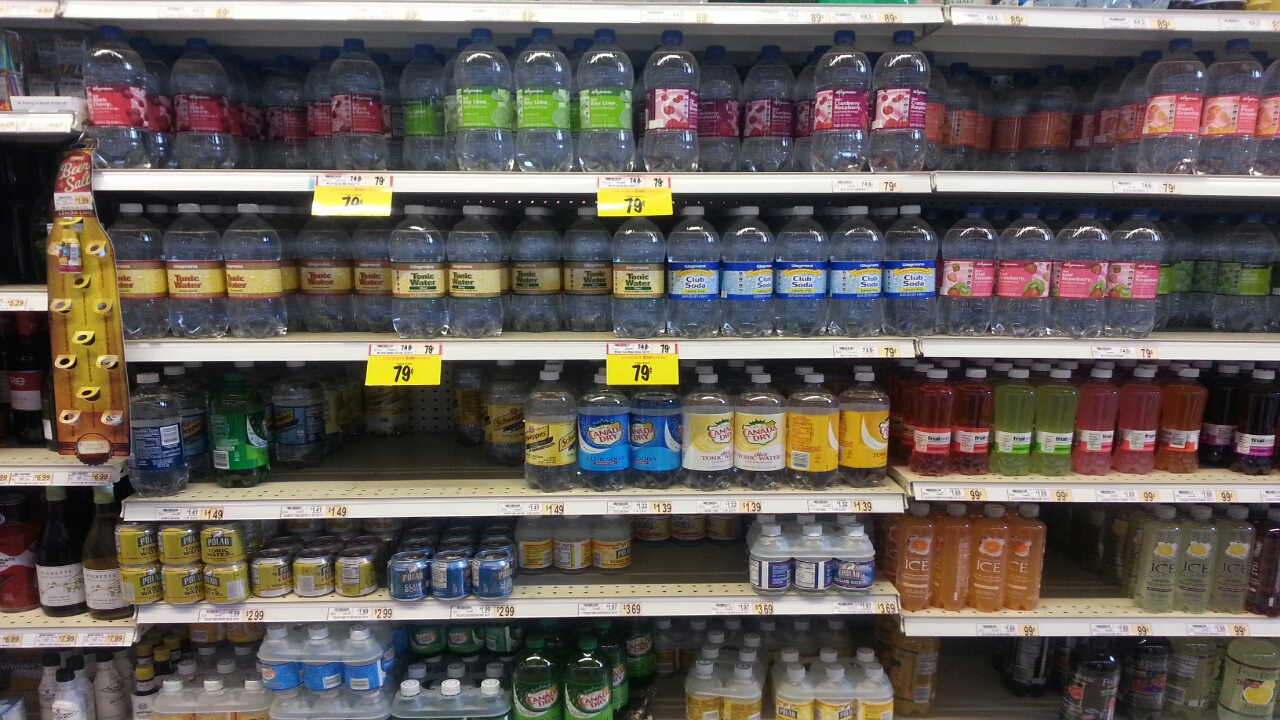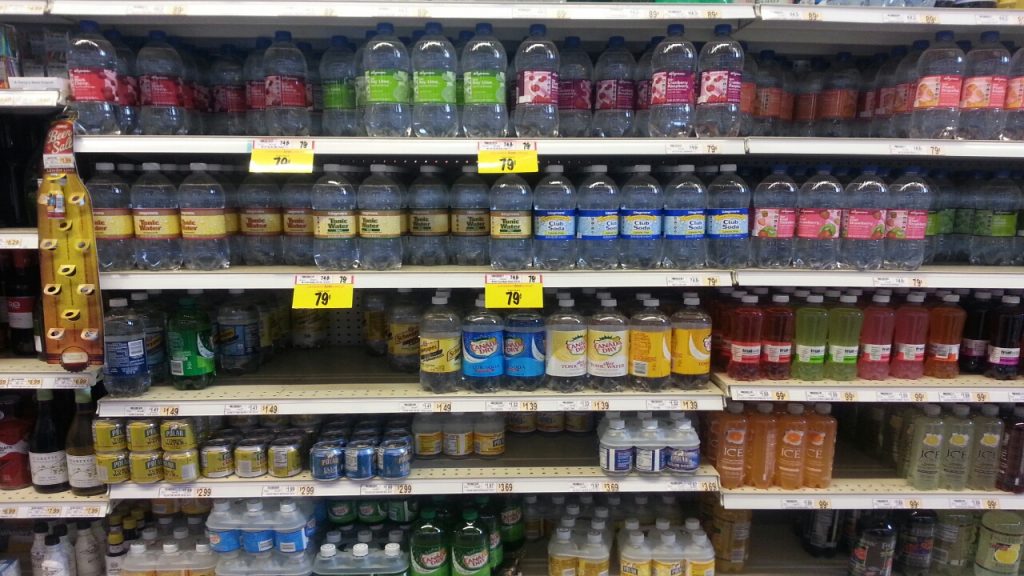 Then take a picture of the tonic water next to them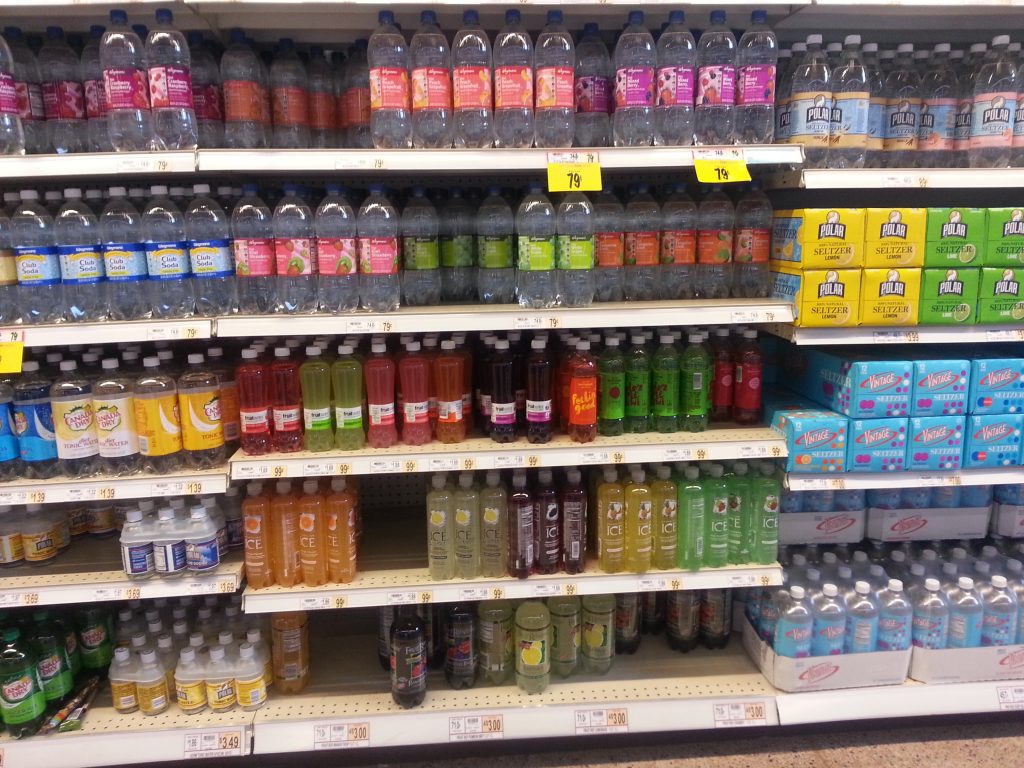 Then answer the questions, about 10.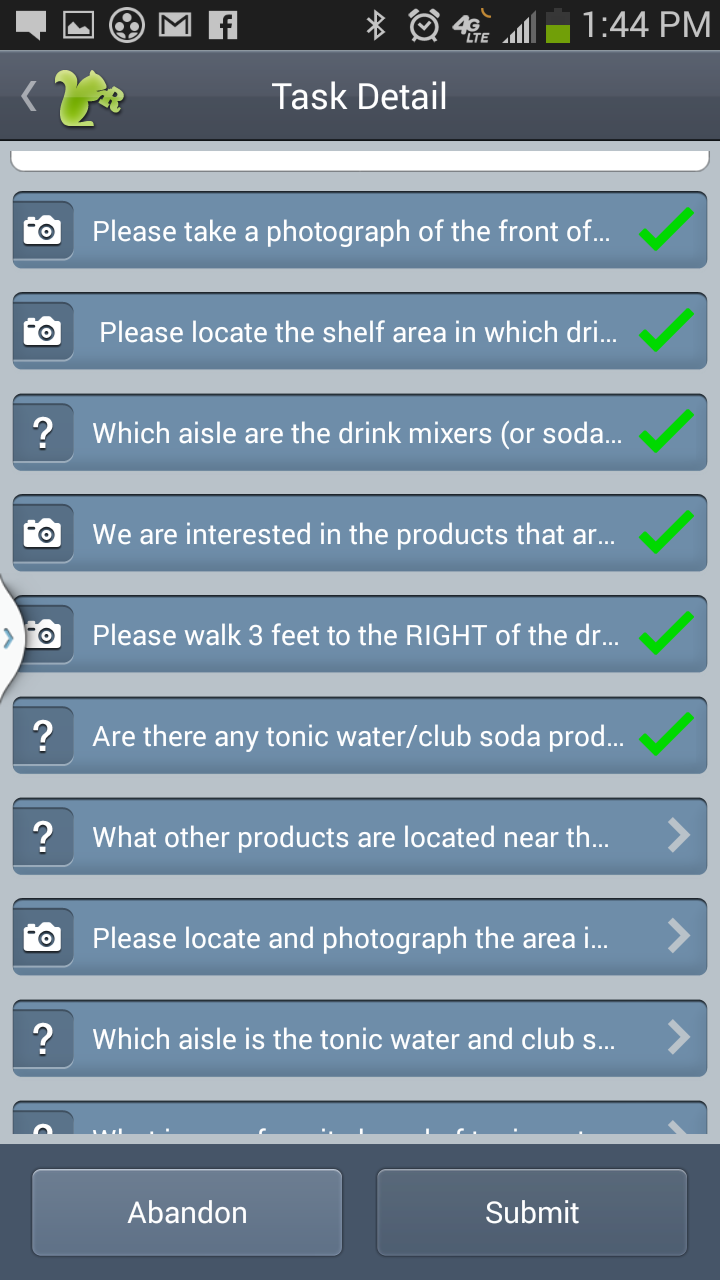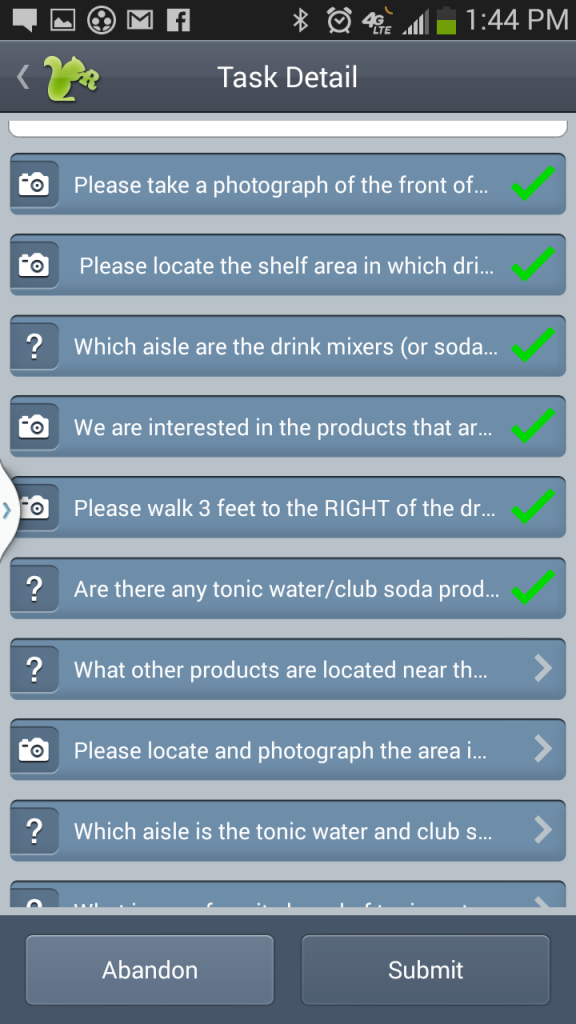 Once I submitted, it took  about 2 1/2 days to be approved. I am told that the time frame for approval is usually a fast enough turn around that the money can be used in the store that  trip, but for me it took a bit longer. I think all systems have their delays and maybe I just hit one of those off times.
Then all I had to do was have the money sent to my paypal address. Once I requested it, the money was sitting in my account within 5 minutes.
Over all I am pretty impressed with the app. I love the idea of being able to open the app, choose a micro-job and earn a few dollars. I could even make enough to do a pizza night with the kids while we watch a movie.