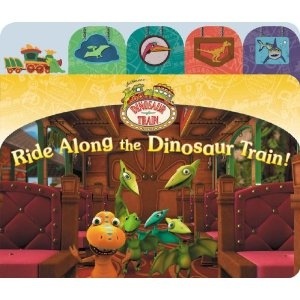 The Pteranodon Family is at it again. The new Ride Along the Dinosaur Train book from Grosset & Dunlap, is a fun interactive hard paged addition to the Dinosaur Train books. The dino family has jumped on the train to visit some friends from the Cretaceous Period. As they travel down the line, visiting favorite friends, learning a factor 2 about each friend, the train along the top of the book can be moved along as well. As the child turns each tabbed page, with the dinosaur's picture at the top, the train easily moves along the cut out track to the end of the book. There is even a stop under water on this trip.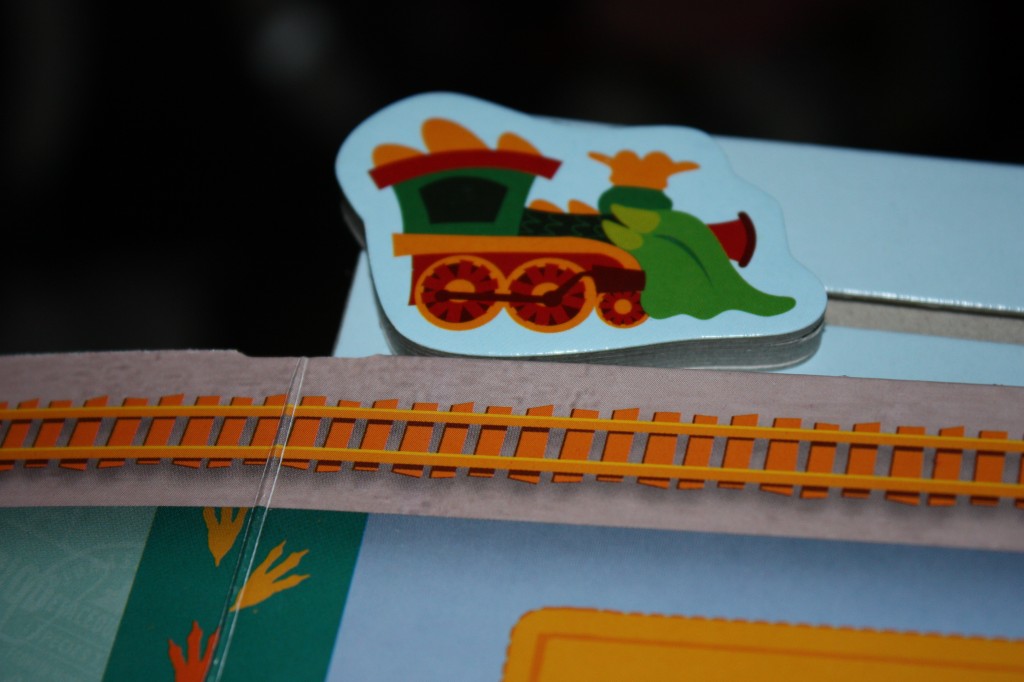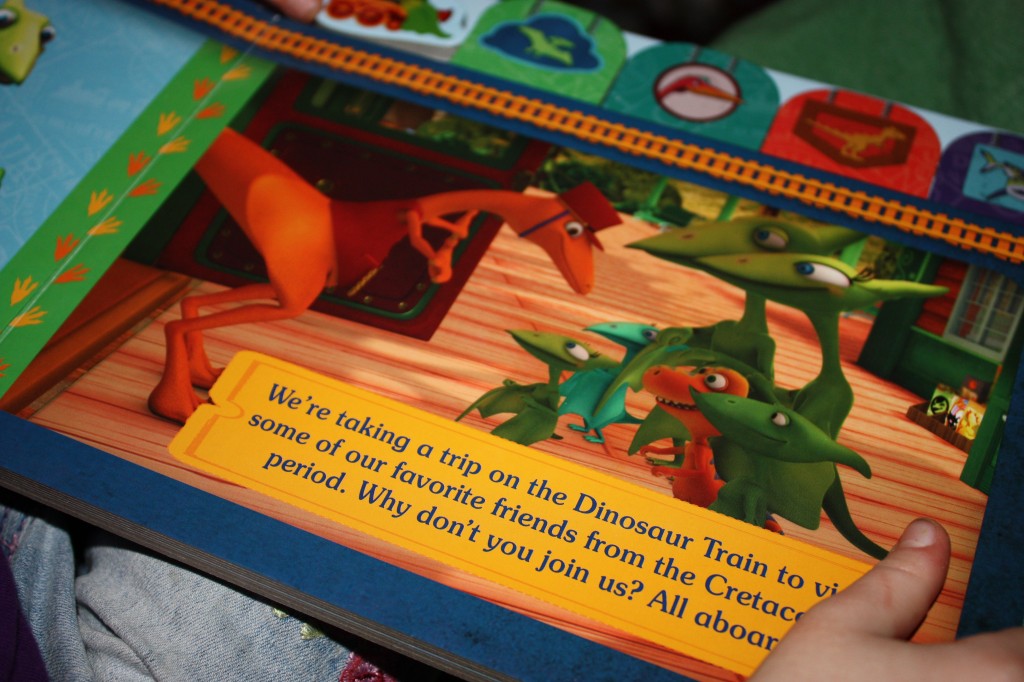 And just like the book, with an under water stop on the Dinosaur Train, there is a upcoming episode of Dinosaur Train featuring an underwater adventure. This one hour special will air on February 18. The inspiration for this new episode comes from the discovery in December 2012 of a giant marine reptile that roamed the sea around 150 million years ago that spanned 40 feet, had a skull 6.5 foot long skull and a bite as powerful as a T-Rex. The special will focus on 4 new stories about sea creatures that lived during the age of dinosaurs. And if you and the kids miss the episodes, both full episodes will be available on PBS KIDS online and on the app.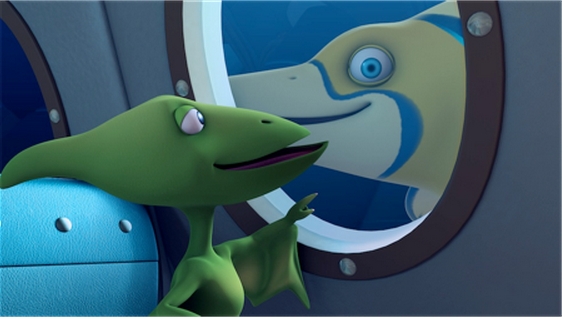 Be sure to catch the new special episodes on PBS, on tv, online or on the PBS apps. Then be sure to check out the fun new book to celebrate the special. You can also download some fun Submarine Adventure Coloring Sheets here.
And now one US winner can win this fun book to share with a child in their life. Contest ends March 5, at 11:59 pm est.