It was Sunday and we were sitting around. It was beautiful outside, and we decided it was a great day to do something. The problem was, what were we going to do. Jimmy and I got joking and I told him, he needed to pick. My only condition was I wanted somewhere FUN. Can you type FUN into the GPS. I guess not. But I can type parks near my house into the search engine on my phone.
I have been to a lot of the parks near my house, but when I saw Ringing Rocks, I knew that is where I wanted to go. I had heard of it before, but didn't really know anything about it. We decided to drive the hour and a half out to it. I am so glad that we did. It was so beautiful.
Ringing Rocks Park is known for the giant boulder field. These rocks are known for making different sounds as you hit them with a hammer. Some sound like regular rocks but others make a ringing sound like a bell as you hit them. Climbing across the boulders is quite a workout. Add doing it with a 3-year-old, and you won't need the gym for a few days. Remember to bring a hammer or something to hit the rocks with.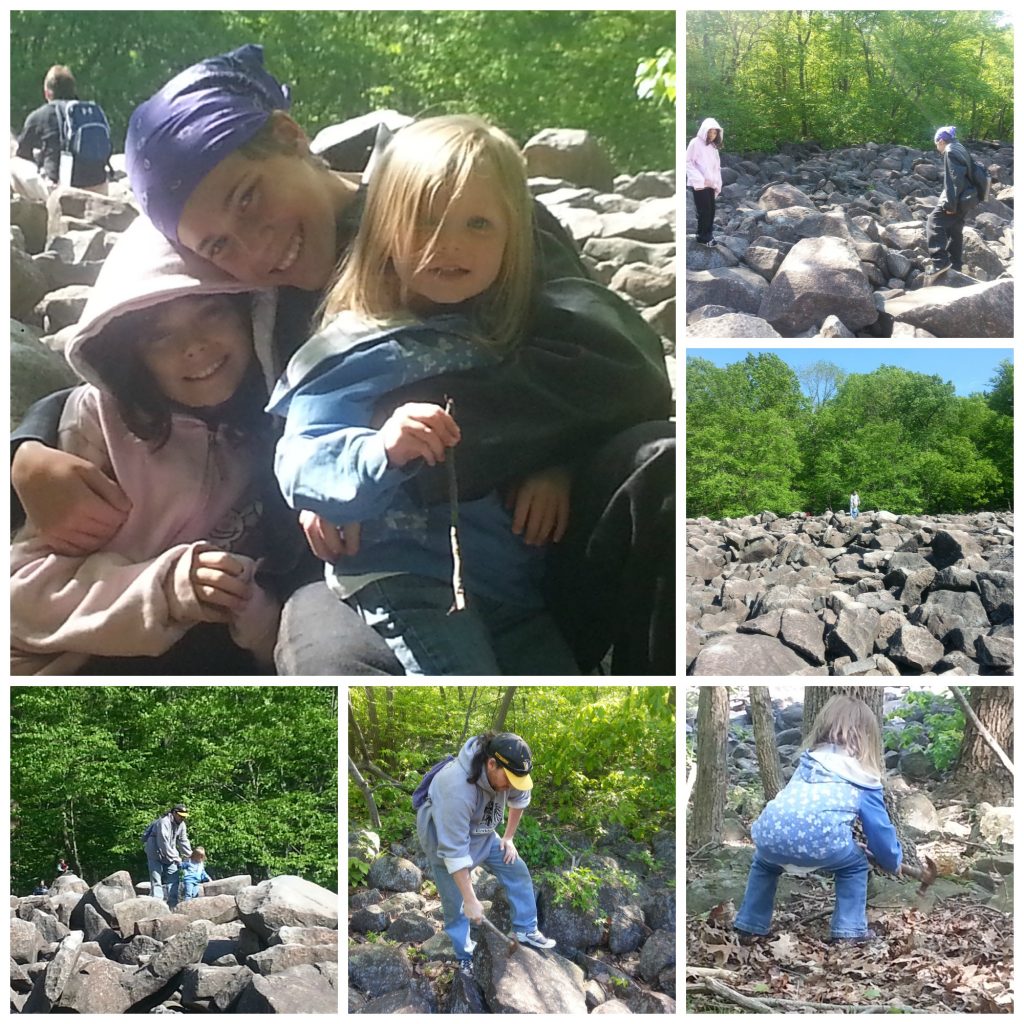 The area is simply beautiful and after we climbed the boulder field, we wanted to trek down the path to the water falls. It is a simple trek, especially after the boulder climb. I have always loved water falls, big and small. The water fall was small but still lovely. There is a nice size rock to sit and watch the tiny stream and fall, or if the water level is low enough, you can hope over the stream and go off hiking on the other side.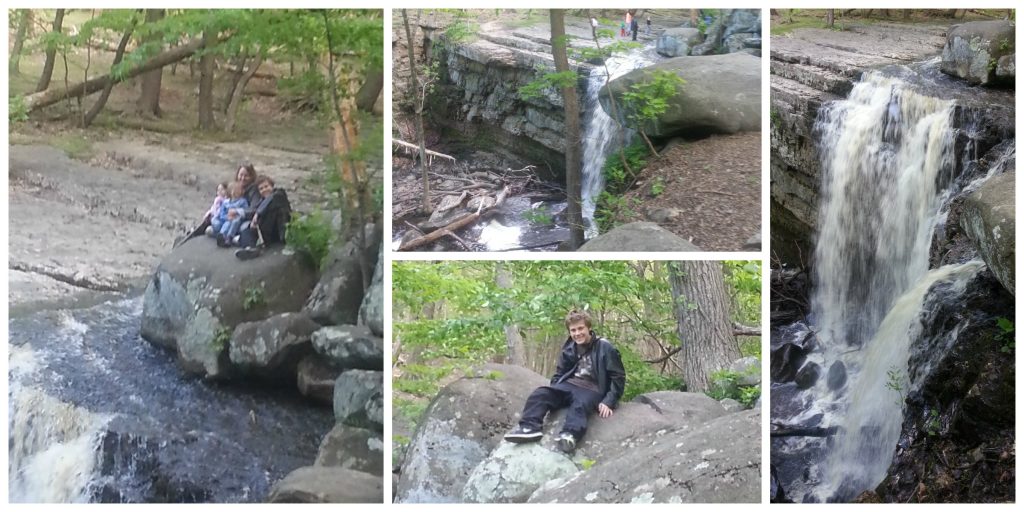 At this point the kids were pretty beat and we still needed to hike back over to the car. As we walked back, the kids found this massive tree uprooted. The root span was twice as high as they are. Another things they really got a kick out of, these giant millipedes. They were everywhere. Joey just could not resist picking it up.

If you are in the area of Ringing Rocks, I highly recommend a day in the park. It is lots of fun, and the views are breathtaking.