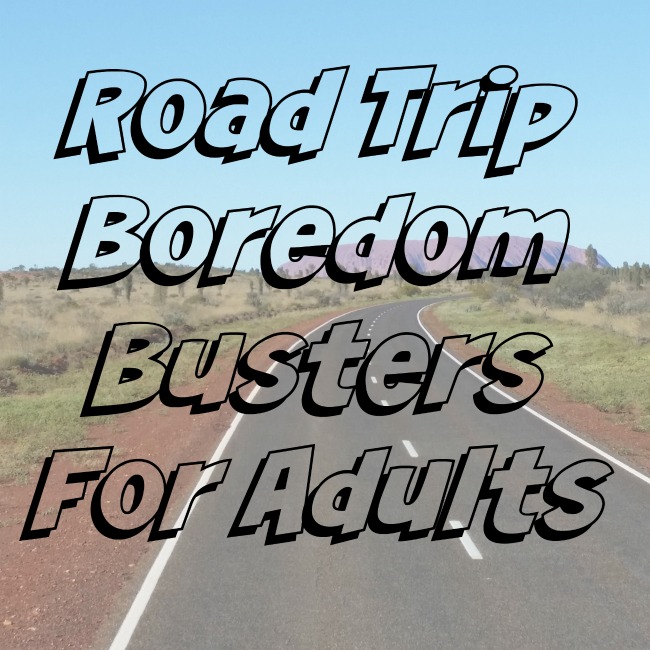 We have all been there. You are sitting in the car heading out for a fun road trip. You are excited, but since you are not the driver, time seems endless and it is easy to get bored very quickly. Even adults can get a major case of boredom on a road trip.
I recently wrote a fun article for Hoffman Automotive to help bust that case of the boredoms when you are on a road trip. I shared some of my favorite boredom busters meant especially for adults. Some of my top favorites are:
Bring something to read:  Maybe you haven't had time to read that new novel by your favorite author or even just a few new magazines. Bringing something to read will definitely help break up the boredom.
Watch movies: Bring along a tablet or portable DVD player and watch some movies. Bring along some of your favorites that you get sucked into every time or splurge on some new ones.
Play Games on your Phone: Even if you may not normally be a game player, there are so many games to choose from that there is something for everyone. Puzzles games, strategy games, card games, or just a mindless game, the time and miles goes faster as you play.
Card Games: If there are more than one other person in the car, not including the driver, play cards. Bring a hard surface and play card games to pass the time.
Check out the article fir more ideas and then come back to let me know: what are your favorite boredom busters ideas for adults? Did I include your ideas or do you have some more to share with me?