It never fails. The kids are excited about the road trip. You have talked about it, planned it out, have shown the kids on the map how far it is, talked about how long it is going to take. You think you are all set. Then 30 minutes into the car ride you hear, "Are we there yet"? Better still, they have taken to bugging each other, which is bugging you, only a few miles into the trip. I recently wrote an article sharing my top ideas for dealing with kids when they get bored on a road trip.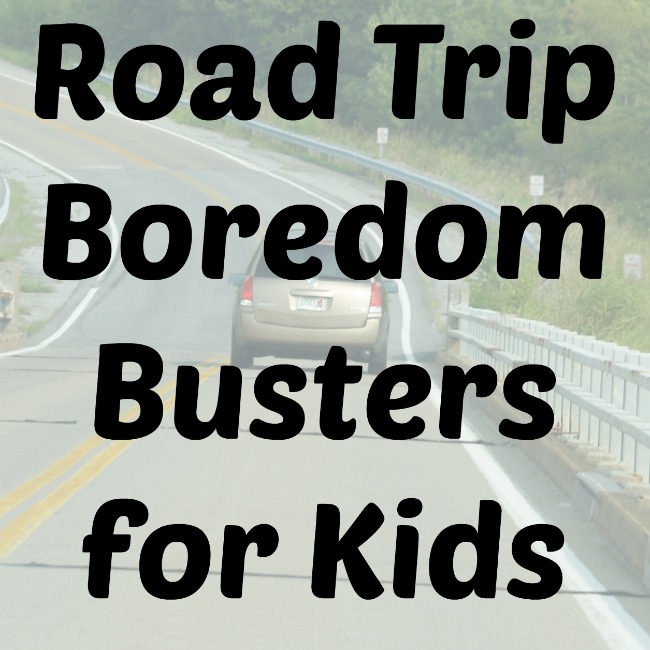 Some of my top ideas:
Road Trip Bingo: Make your own, or simply do an internet search for a Road Trip Bingo board. It is basically a Bingo type board with different things that you see on a road trip. As you see them, mark them off on the board, or use something that you can take of in order to reuse the board. The kids can play together, with you or even by themselves.
Road Trip Scavenger Hunt: Write up a list of things for the kids to find on their road trip adventure. For younger children who cannot read yet, use pictures. As the kids see something on their scavenger hunt list, they get to check it off. If your road trip is a longer one, try printing out coloring pictures of each thing on the list. This way, there is even more fun for the kids to do and it keeps them entertained longer.
Special Toys: Get your kids special, new toys for the trip. It doesn't have to be the newest and greatest, just something where the new hasn't worn off. I like to go to a Dollar Store and pick up a few things. I reuse the new toys for different trips. They become special toys then and the kids look forward to playing with them. White boards, cards, travel games, new crayons and coloring books are great ideas. Add them all in a special bag and the kids will be happy to play with them.
Head over to Zeigler Alfa Romeo and Fiat of Grandville to read the whole article and get the rest of my tips.