Roadtrips are one of the cheapest ways to take a trip. With the cost of flights, rental cars, and insurance, it is expensive to fly to your destination. Road trips are much cheaper, there are less space restrictions. Take a road trip with toddler and start traveling more.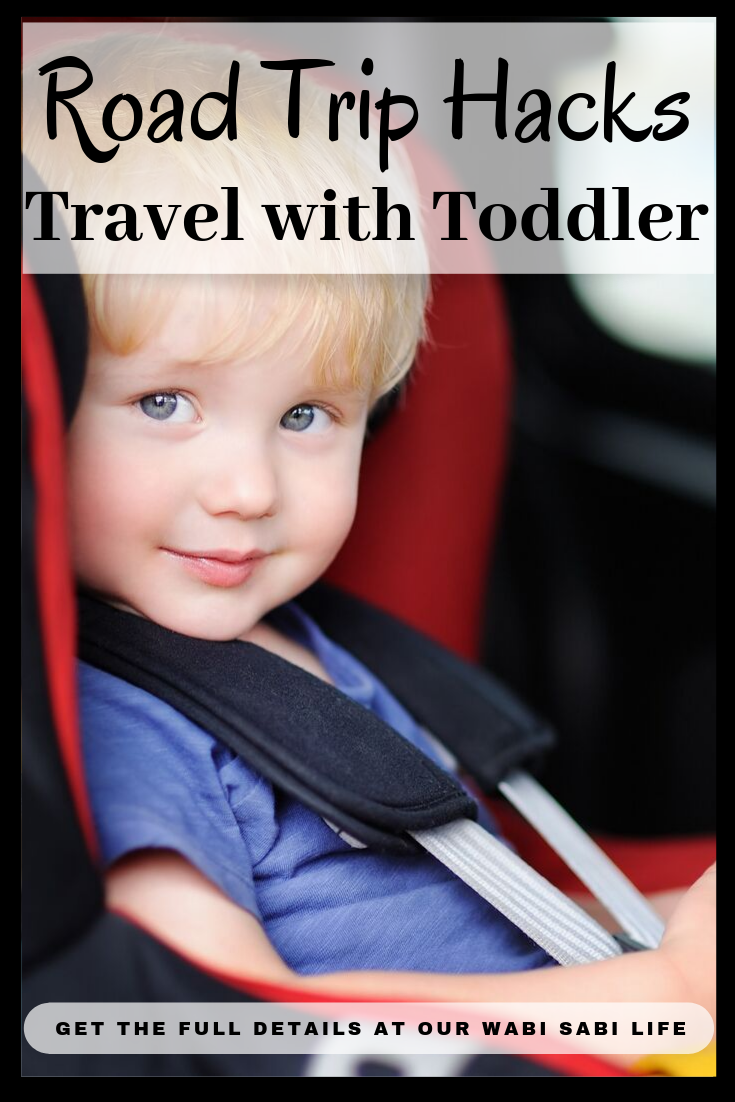 In general, vacations can be expensive, but they do not have to be. Parents with young children often avoid vacations because of the stress involved. It doesn't have to be that way. Especially when you travel with babies, road trips are the best way to go. Before you take off on your road trip, it is important that you have your car thoroughly checked by your mechanic. Make an appointment with your dealership and the service center. No one wants their car to break down, but it is even worse when you have to deal with it on a road trip. The service center can help spot problems before you break down.
Road trip with toddler
If you use these simple tips when you take a road trip with a toddler, it will make for a much happier experience.
How to Prepare Toddlers for a Road Trip
You will want to prepare the kids in advance. Explain that you will be going on an adventure. Explain that this trip is going to require that they sit in the car seat, but there will be a lot of fun things to do and to see. Show the kids pictures of where you are going. This is a fun way to ease their minds and get them excited about where they are going. I like to create a photo album for them to look at in the car while we are driving.
Bring Their Favorite Toys
Make sure to bring any special stuffed animals or blankets with them. When it comes to helping kids sleep on the road or at your destination, it is important to have the things that the child normally sleeps with. Include their pillow, stuffed animal or anything else that the kids will need to help them get a good night's sleep.
Books
Kids love books, even before they can read. Pack picture books to help keep kids distracted. I always recommend picking up a few new pictures books for kids so they have something new to look at. That doesn't mean do not pack their favorite. You know the book that you have read about a hundred time.
Snacks
It is extremely important to bring snacks and easy meals for kids. The last thing you want is a cranky toddler who has low blood sugar. This is the first step towards a meltdown. This is also a way to avoid multiple food stops. Try not to bring junk food because while kids love it, it can upset their little bellies. I try to stick to chicken fingers, sliced grapes, carrot sticks, and granola bars. I try not to pack foods that are too messy because then you have to worry about clean up.
Play Games
With older kids, I like to play I Spy or the Alphabet game but with a toddler, I like to make it a simpler. Games like where does the animal live or what sounds does the animal make.
Sing Songs
I have the best memories of driving to and from North Carolina and Pennsylvania with my mom. This is about an 8 hour drive and my mom and I would sing, over and over again. I still sing those songs to my kids. Those are the memories I want to make with my kids and my grandkids. It doesn't matter if you are an awful singer, kids don't care. It is just fun.
Videos and Shows
I know no one wants to just hand their child a tablet or phone to keep them occupied, but sometimes on road trips, let the child watch some of their favorite shows can be a big difference. Have your child's favorite videos downloaded on a kid safe tablet or a tough and durable phone. Another option is to use a portable dvd player. I know that these have fallen out of popularity over the years with the use of tablets, but these are great options for younger kids.
Use these simple ideas to help make your road trip with toddlers even better