For many people, their dog is as much a part of the family as everyone else, which is why it isn't surprising when a road trip is planned around a canine buddy. There are a few steps you can take that will ensure your road trip is fun for all the family, including your dog.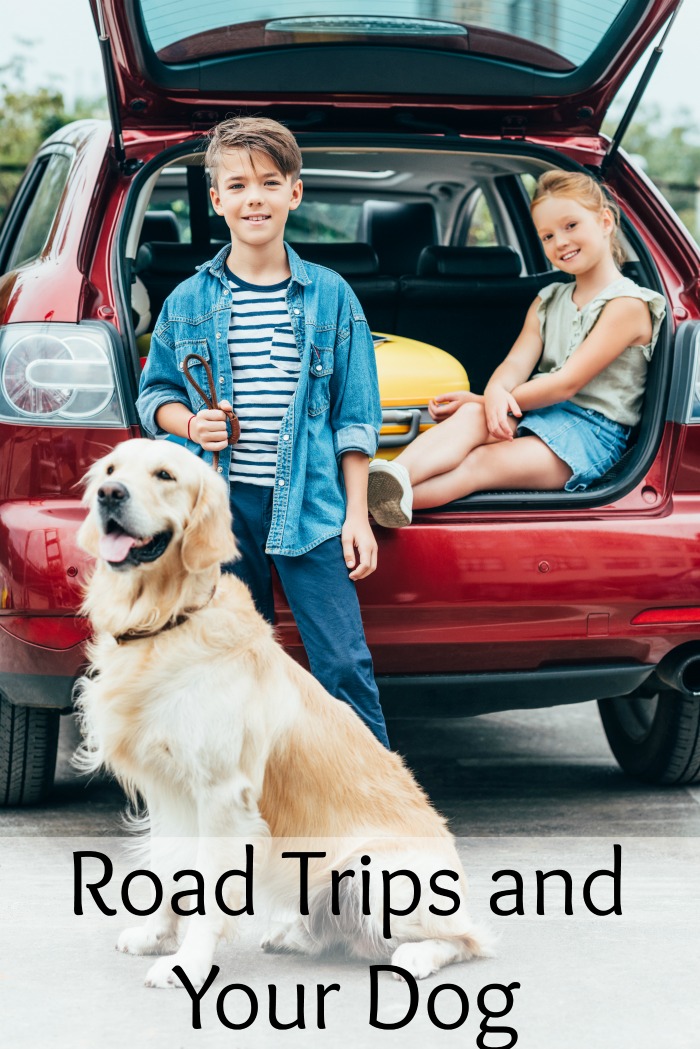 Make road trips familiar
If you have a new dog, or she hasn't been out in the car much, you will need to ensure that she isn't the kind of dog that gets nervous in cars, or gets carsick. It is rare for a dog to be nervous about traveling in a car, but to avoid any unfortunate surprises, try a few shorter car trips first before embarking a full-on road trip. If your dog is still feeling ill despite your attempts to acclimatise her, visit your vet for advice.
Learn first aid
You probably know what to do in an emergency where your children are concerned, but are you just as prepared if there is an accident involving your dog? The American Red Cross offers online resources that will prove essential in the case of an accident or illness in cats and dogs. You can download their app by visiting here, and you can also take their easy to follow course online using your laptop or tablet.
Pack their bags
Make sure you have packed everything your dog will need for this road trip, including food and water bowls, food, water, a toy or two, treats, wet wipes, a brush, spare lead and collar, and treats.
In-car safety
Although it may be amusing to see your dog hanging out the window with her tongue flapping in the wind, it isn't the safest way for her, or your family to travel. Skittish dogs can distract the driver and passengers, as well as endangering themselves by leaping out into oncoming traffic. Just like children wear seatbelts for safety in the event of a collision, your dog should have the equivalent safety measures applied. A dog should be comfortably restrained while in the car, preferably with a harness specifically designed for canine travel.
Check their temperature
Long car journeys can cause all sorts of problems for your dog and you will need to check she isn't too hot or cold at different intervals during your journey. This can be done during the scheduled break, and if you are traveling with older children you can always ask them to keep an eye on the family pet.
Keep tabs on your pet
Your dog will need regular toilet, drink, and exercise breaks during the journey, so factor in those when planning your route. There are the moments when dogs can go wandering, and so it is advisable to invest in a GPS tracking collar, like the ones reviewed at Your Pet Land. There are various models available, including some with alerts when your dog travels a certain distance, activity monitors, and even models with two-way audio systems.
Road trips are an adventure for you, your family, and your dog, and done right can be a wonderful experience you will never forget.
Get more Our Wabi Sabi Life Travel Posts Here