When it came to getting dressed, all my kids were given 2 choices, and they would choose which outfit, short, or whatever, they wanted. I always wanted to give them the choice so that they had a say, a way to express themselves, and it cut down on temper tantrums. You have this or that to wear, which would you like? It always made complete sense, until Willow.
My littlest munchkin monster is in a class of her own. She is super opinionated, knows exactly what she wants, and there are lots of days, that means, she does not want to wear one of those 2 outfits, she wants to pick the clothing completely by herself, without my help at all, or simply does not believe it is a "getting dress king of day".
Until she saw the Barbie Clothing for Girls line. She loves the clothes. Willow is just starting to fall in love with Barbie, and steals them from her sister all the time. So when she saw that Barbie is on the clothing, there are sparkles and bows, glitter and ruffles, Willow was so on board. I think my newest problem is the I want to wear Barbie!

The clothes are so cute. They are right on trend of what is in style and range from size 2t-5t, The Barbie and includes fashion sets of tops, tunics, skirts or leggings. They are currently sold at the great Walmart low prices, $5-$14.99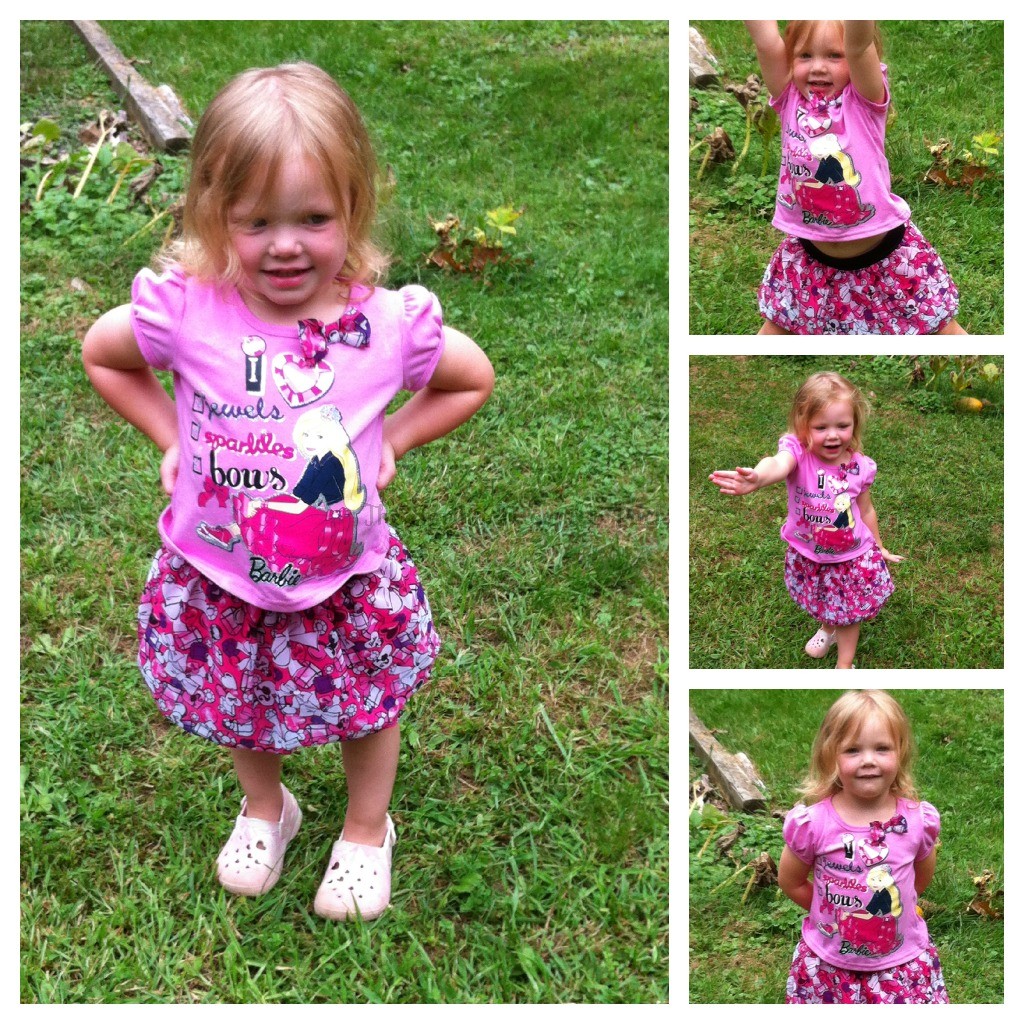 Watch how she works this outfit:
Honestly, Willow loves the outfits. She feels like a big kid, like she is wearing something that Serenity would wear, and she loves to get dressed when she knows she is wearing it. As mom, I love the price, and of course, I love how stinking cute she looks. I mean, come, seriously! How stinking cute is she!
Disclosure – I participated in a campaign on behalf of Mom Central Consulting for Barbie Clothing. I received a sample package to facilitate my review as well as a promotional item as a thank-you for participating.