I received the Rubber Duckie and Friends Shower Head for review. All thoughts are my own.
I received a Rubber Duckie and Friends handheld shower kit to review. We received the duckie one. But there are 5 different animals they come in. I must say, I favor the frog and think he is super cute. But, my daughters favorite animals are duckies and bunnies, so she was quite happy with receiving the duckie. All of the Rubber Duckie & Friends are available for $32.99 at www.rubberduckieandfriends.com and in retail stores.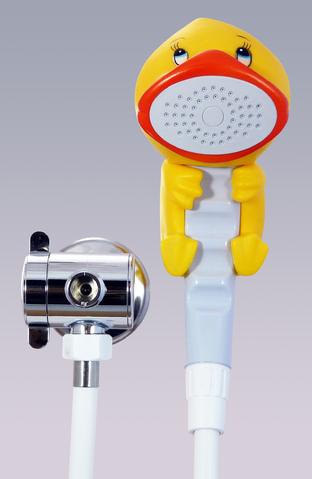 I have to say, I was daunted at first at having to install the shower head. But I love how easy this actually was! Everything you need is included! I love that there is a 2 way diverter, so that you can hook it up along with your regular "adult" size shower head.The body of the duckie has 2 suction cups so you can place it anywhere in your shower! It also has a 6 ft hose so it can be placed up higher to use as an actual shower head. Or down lower where you can use it as a hand held shower head. Or if you are my daughter, use it to wash your dolls hair.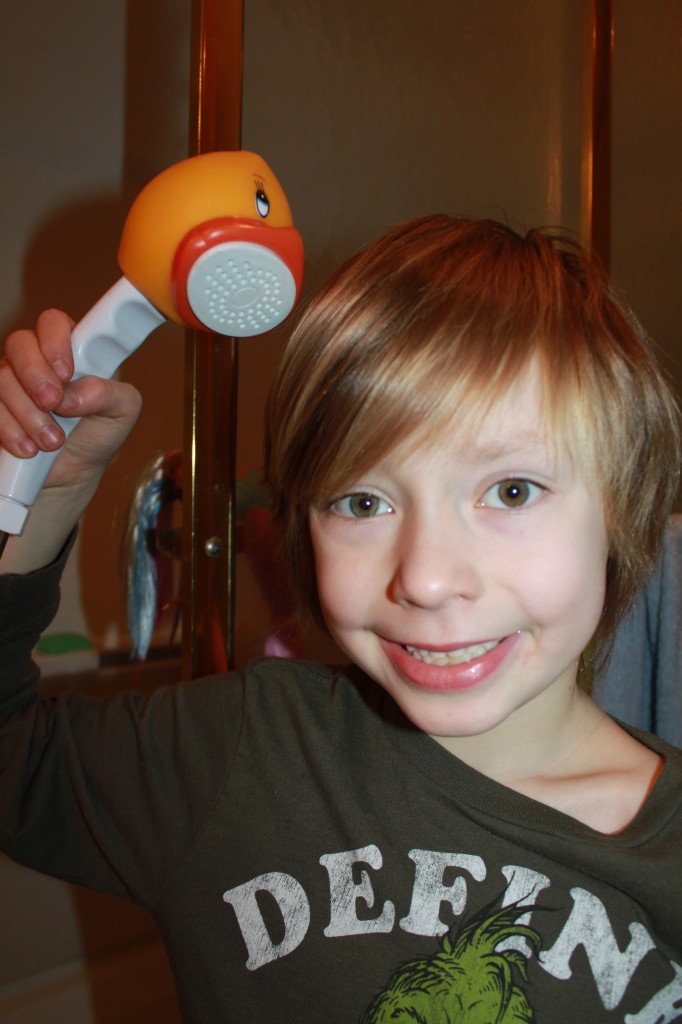 My 7 year old already showers by himself. But I think this is still a great shower head for him. He has very thick, longer hair, and he doesn't always get all the shampoo out of it. With this shower head, he can really get right there in his hair, and get it completely squeaky clean! I think it is also great to help younger kids transition to a shower. It is something cute and fun that they can hold themselves and control! My daughter is usually afraid of the shower, but she had alot of fun with this. She very much likes to be in control and do things herself, like most 4 years old, so it was nice to be able to let her do it. I still had to help her, but not too much. The Rubber Duckie and Friends shower head is a big hit in our house!