I participated in an Influencer Activation Program on behalf of Mom Central Consulting for Sprint. I received a sample device to facilitate this review and a promotional item to thank me for participating.
I recently had my physical and while the doctor gave me a clean bill of health, I had been very worried about my cholesterol and blood pressure and my over all health. My family has a bad health history and I am always worried about falling into the same trap. Since the doctor said my heart is great, and that my blood pressure and cholesterol is just where it needs to be, I really want to keep it that way. That is why I am using my Sprint Samsung Galaxy S5 Sport to get more active and stay healthy.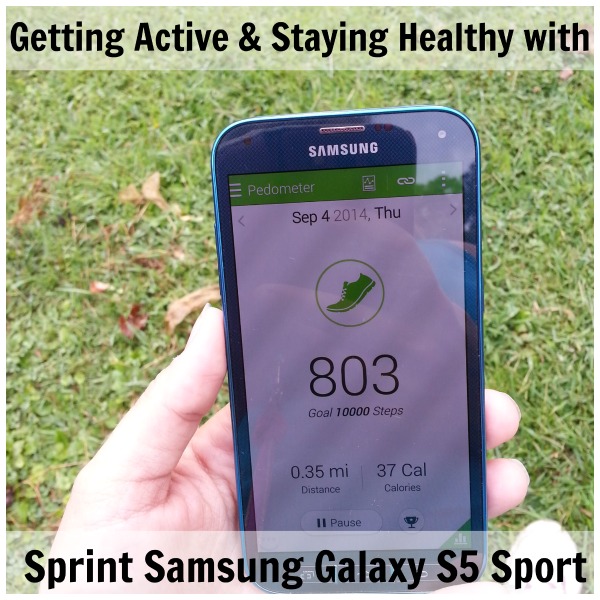 My new Samsung Galaxy S5 Sport from Sprint uses Sprint Fit LiveSM to give me access to great health and fitness apps. I can have active wallpaper and have a full screen view to tailor my workouts, music, healthy living content and fitness information into my routine.
Using the Activity Zone, I have the ability to open the active lifestyle features, including a Barometer, Compass, Flashlight and Stopwatch, from a single screen.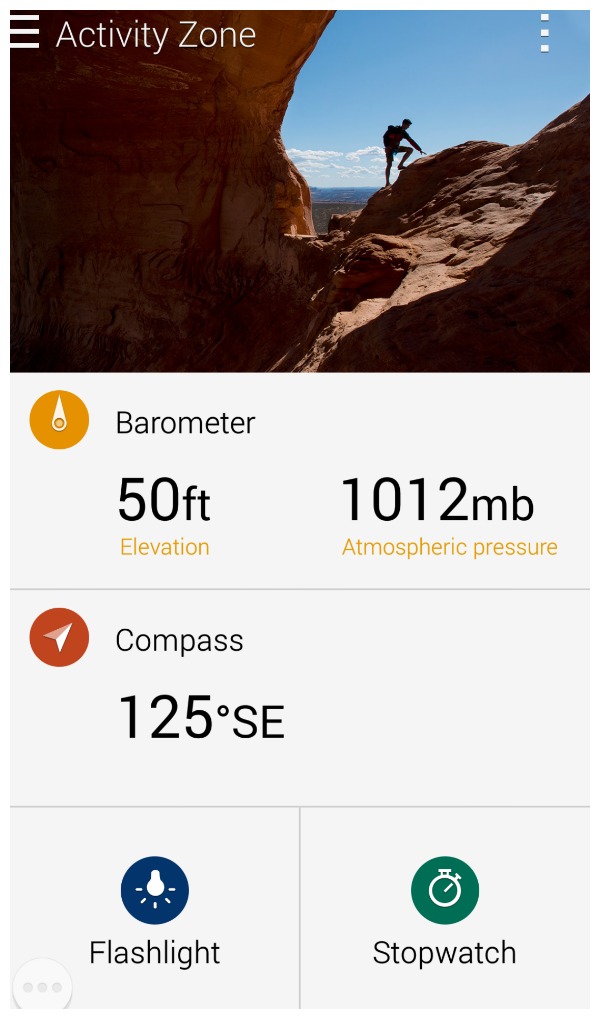 I have several apps on my phone that help me keep track of what I am doing, how active I am being and to give me new ideas when I run out. But what they do most for me is keep me motivated.  The S Health app gives me everything I need to monitor what is going on.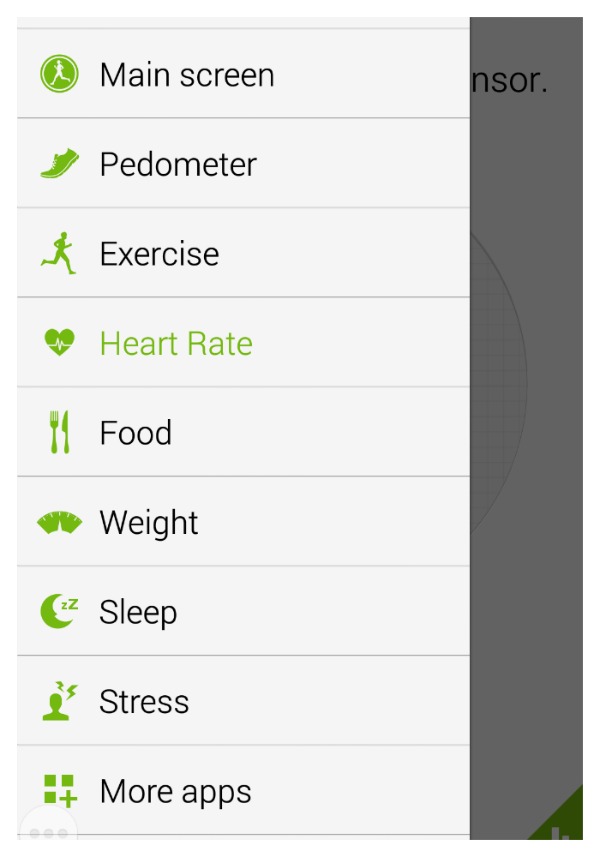 I can monitor how many steps I have taken so far, which always keeps me motivated because I like to see if I can beat the day before. I can set up my music and set it for walking, running, cycling, or hiking. I can also set the workout goal. I can have my food log, my weight, how much I slept and I can even check my heart rate. I love this app because if you have any of the other Samsung accessories, they all link in together and I can see all the stats in one place.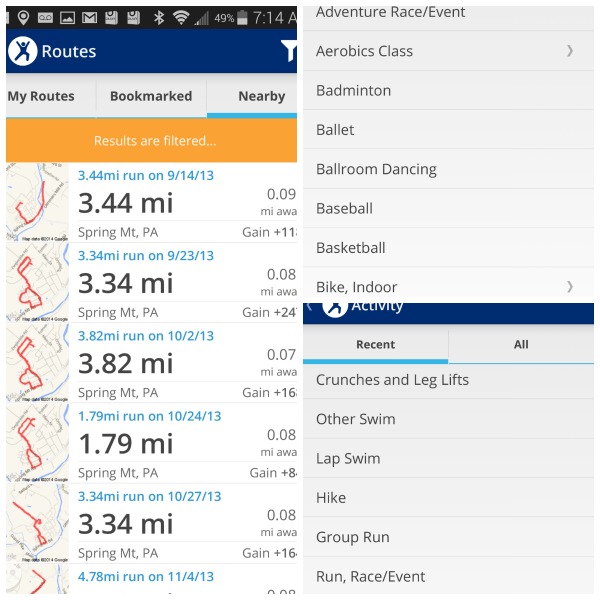 One of my favorite apps is the Map My Fitness app. It uses GPS to track all of the fitness activities, record my workout details like speed, distance, elevation, calories burned and even the route traveled. I love that they take my current location, and help me map a route right near where I am. I can log my own routes, bookmark ones I enjoy, and find new ones. I can also log in other activities that I do with ease, by just clicking on the type of activity.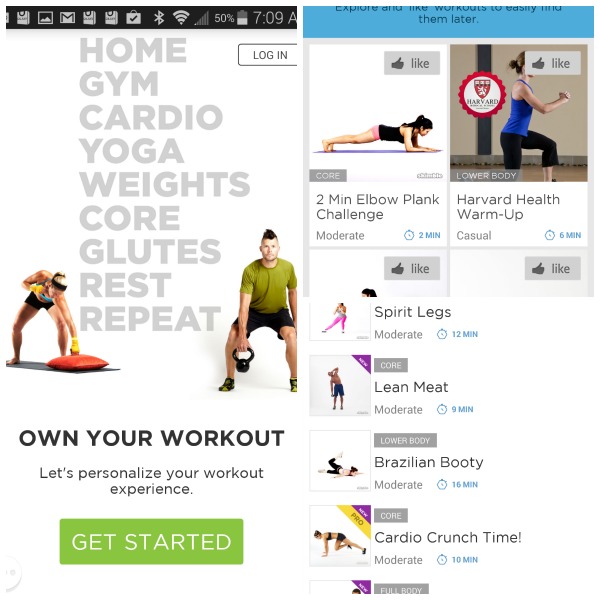 In the S Health app, I can easily switch to Workout Trainer. There is a Pro version and the free version. I can make my own workout and do the workout challenges. The challenges range from moderate to intense and help target a certain area. This is great if you are focusing on a problem area to tone or just looking for something new to try. Each one gives you an time it take to do, so you can squeeze in workouts in small amounts of time, which is great for me, because it gets rid of my I don't have time excuse. Plus, I can set it to give me a reminder that I need to workout, depending on how many days I want to work out in a week.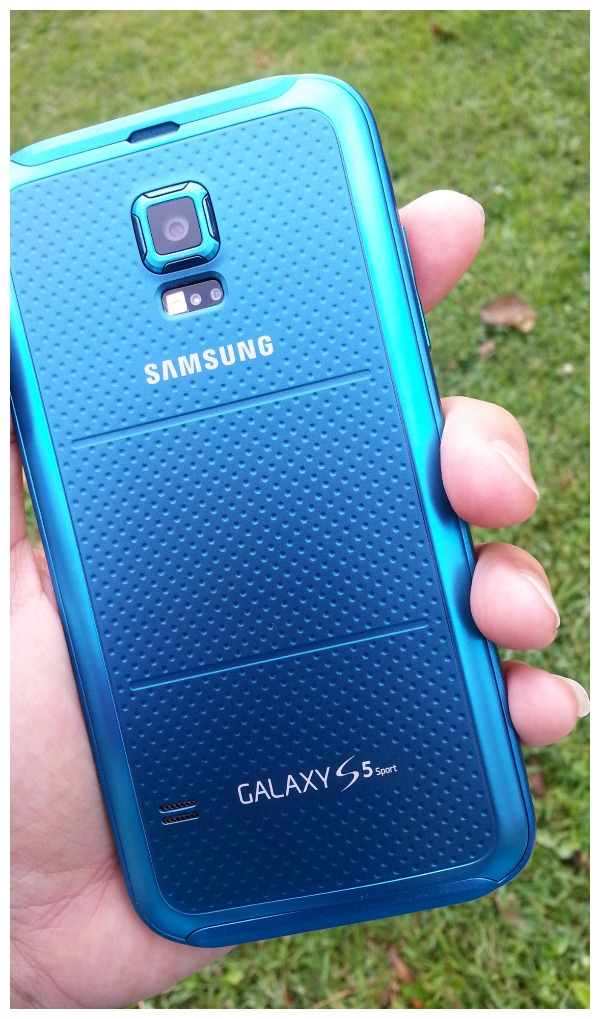 In my opinion, everything about the Sprint Samsung S5 Sport is build for an active life. The phone body has a textured grip to make it easier to hold, 3 hard buttons to make navigation easier and it is tougher and water resistant.
What are you doing to get in better shape, or stay in shape? Do you incorporate technology into your routine?