Christmas is all about family traditions. Each year, there are certain things we do in order to celebrate Christmas. One of these things is visiting HGTV's Santa HQ.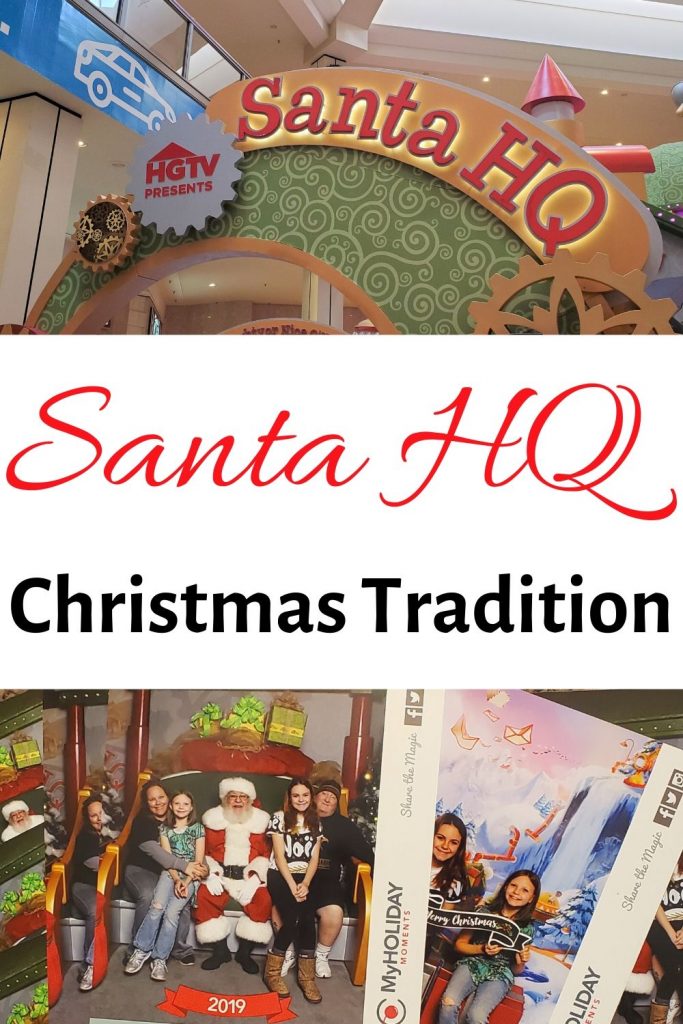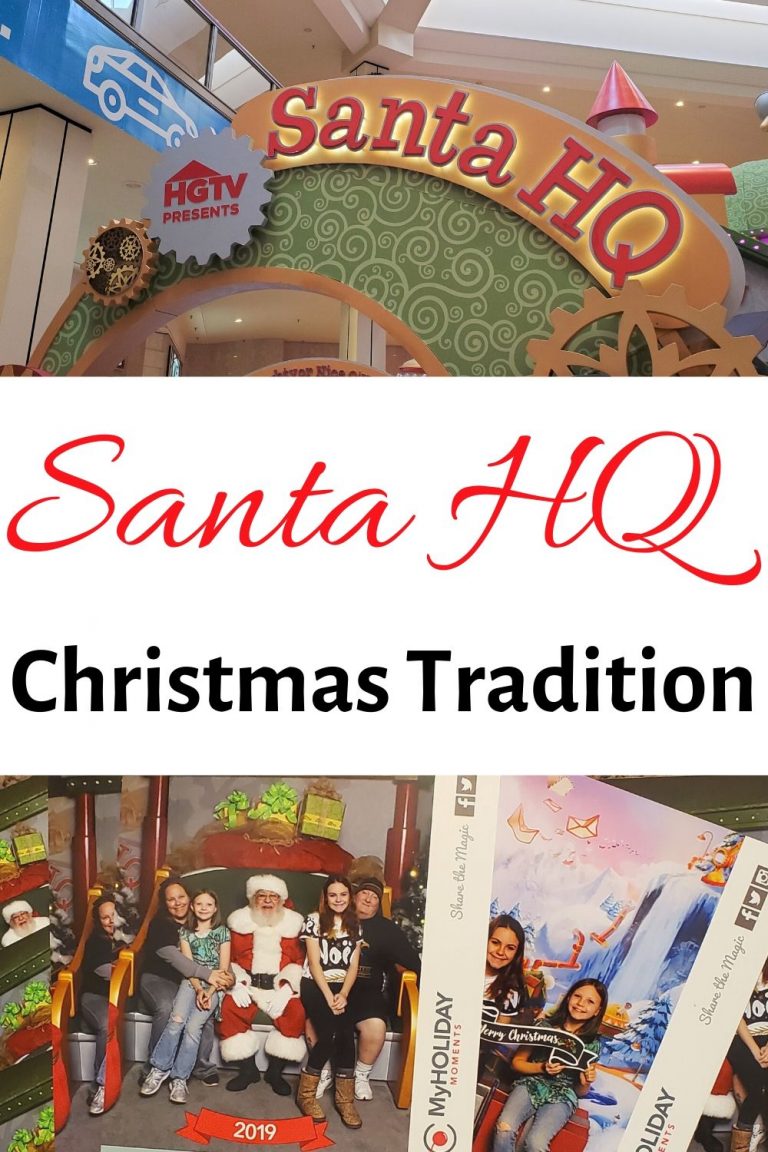 HGTV's Santa HQ
HGTV's Santa HQ is a completely different way to see Santa. This is so much more than just going to a mall, waiting in line forever, and then you see Santa for a few months and then you are out the door. Santa HQ is a revolutionary way to see that is an immersive, interactive holiday experience, with state of the art digital technology.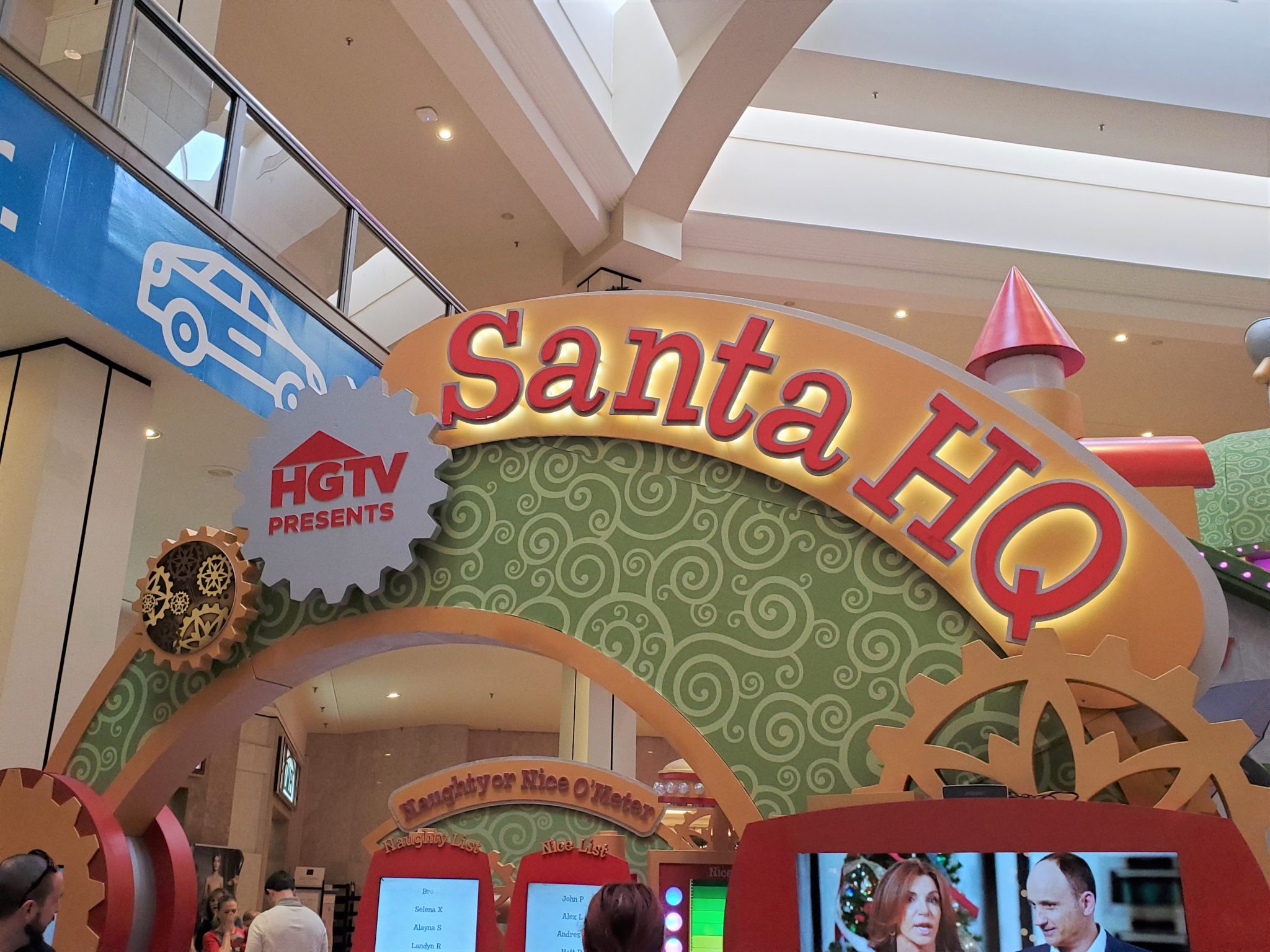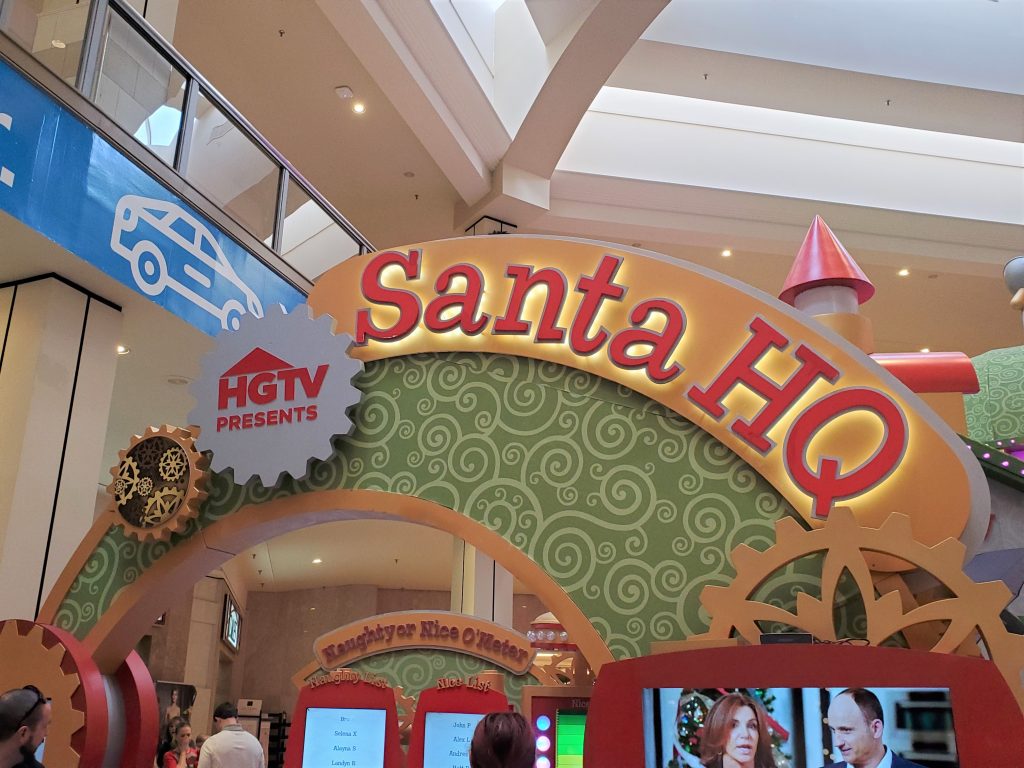 What Makes Santa HQ so Special
Santa HQ is at 15 of Macerich's top properties across the US including California, Arizona, Chicago, Metro New York, Washington DC and many other places including the one we visited in New Jersey.
The HQ brings a hands-on experience to Santa in a way that only HGTV can do. As families walk up to the Santa HQ, they see the gorgeous setup. Looking like its own building inside of the mall, there is a lot going on. There are beautifully decorated trees. There are signs to look at and HGTV crafts on tvs. There is Christmas music playing. You are definitely walking up to a Christmas Wonderland.
As you enter HQ, first kids get to find out if they are on the naughty or nice list. After the kids are scanned to see where they fall, they will see their name on the list. Believe me, kids love seeing their names on the list.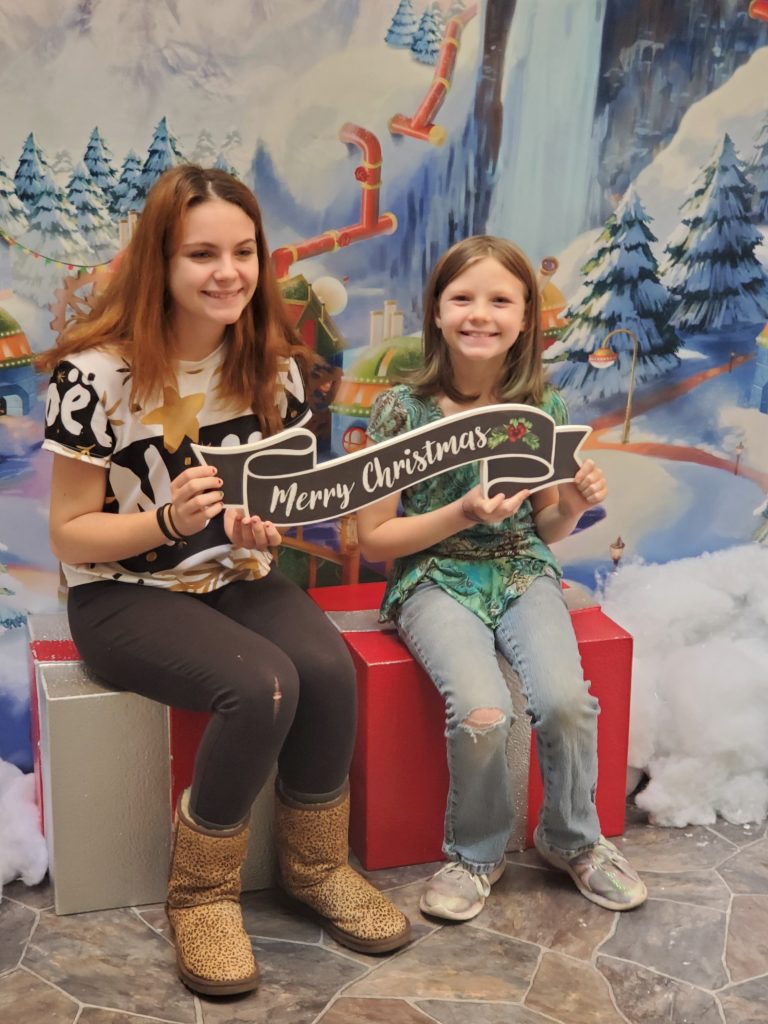 Next is a photo stop. These photos are against a beautiful Christmas background. Kids can hold props creating a gorgeous keepsake photo.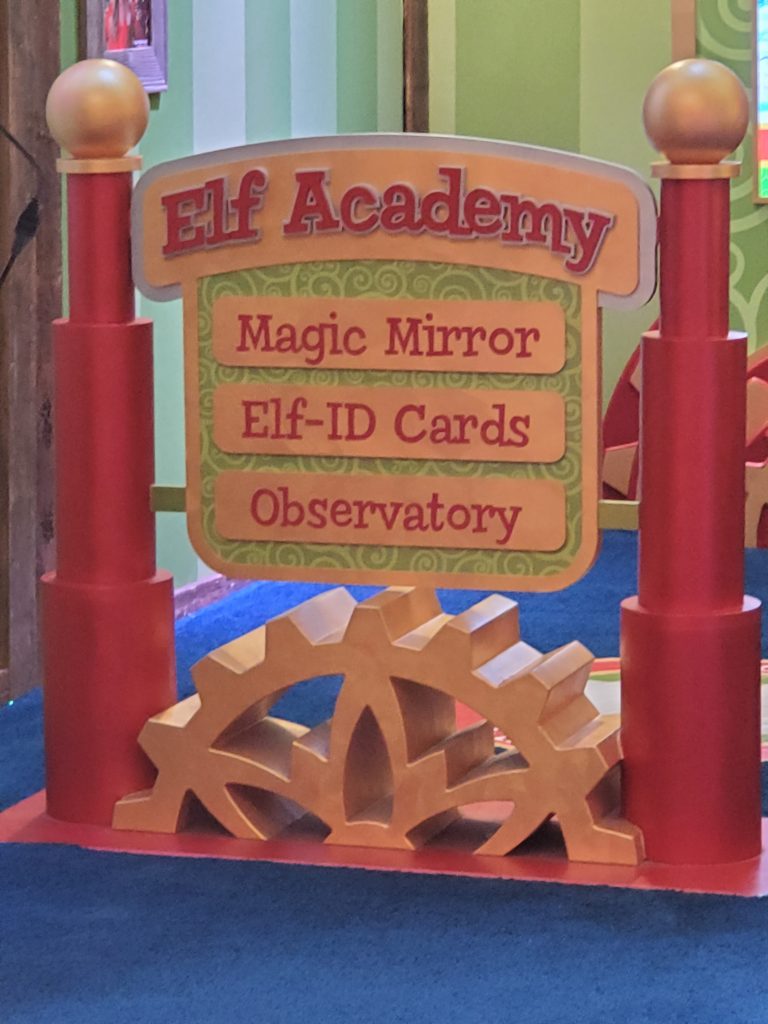 Elf Academy
The next stop in Santa HQ is going to Elf Academy. Here kids will make their own Elf-Id card. These carbs are sent to your email address so kids can print them at home.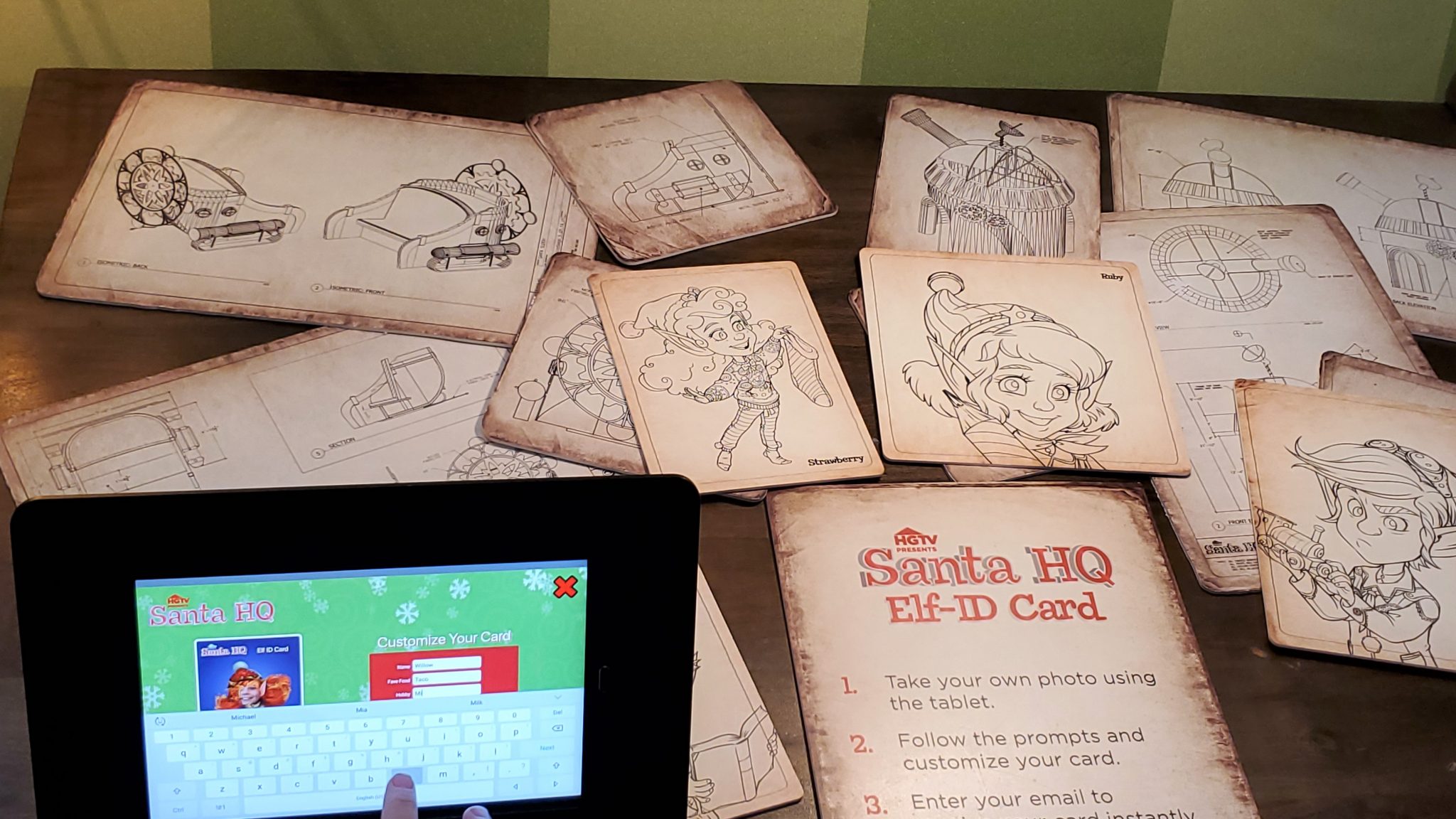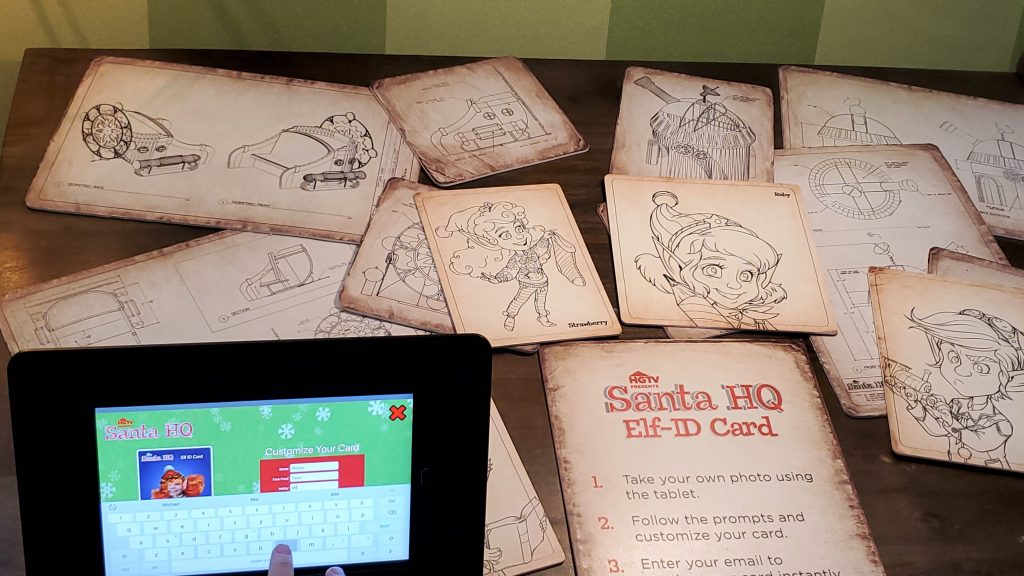 Next is the Magic Mirro. Turn yourselves in one of Santa's helpers and try on different fun elf outfits virtually. Once you add a phone number or email address, you will get copies of these pictures too.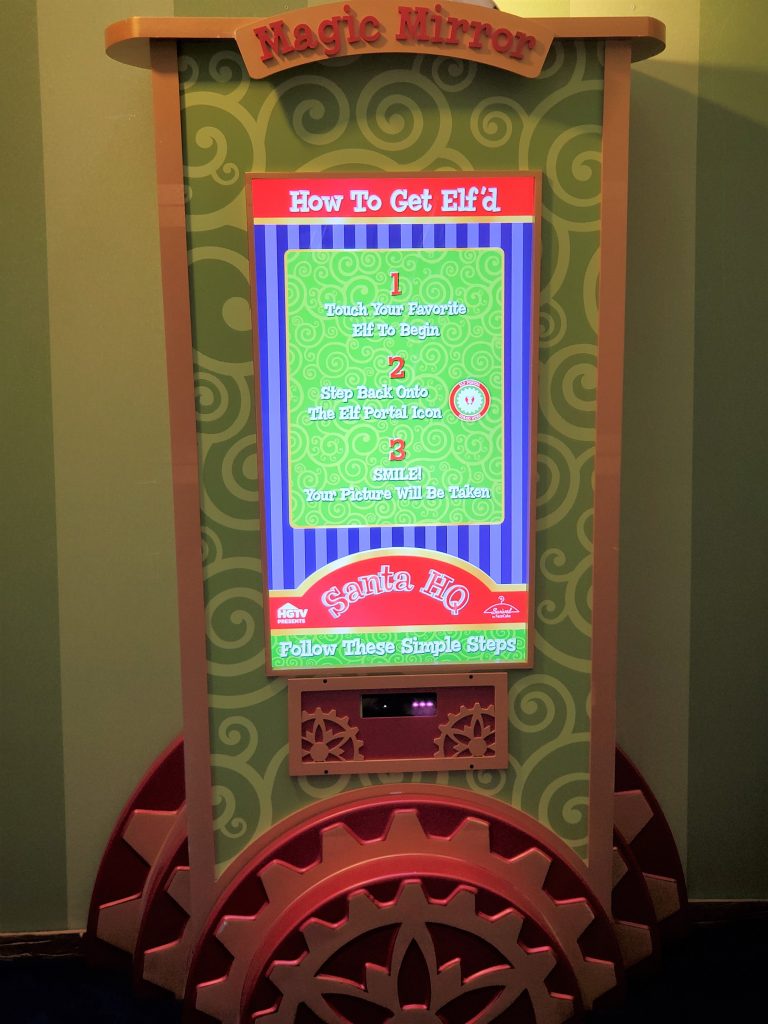 Santa Observatory
Nest up is Santa's Observatory. Here kids can play with all of the gadgets and see different things just lie Santa. Use Elf-Ray vision to have augmented reality experience using tablets. As the kids look through the tablets things come to life as only an elf can see.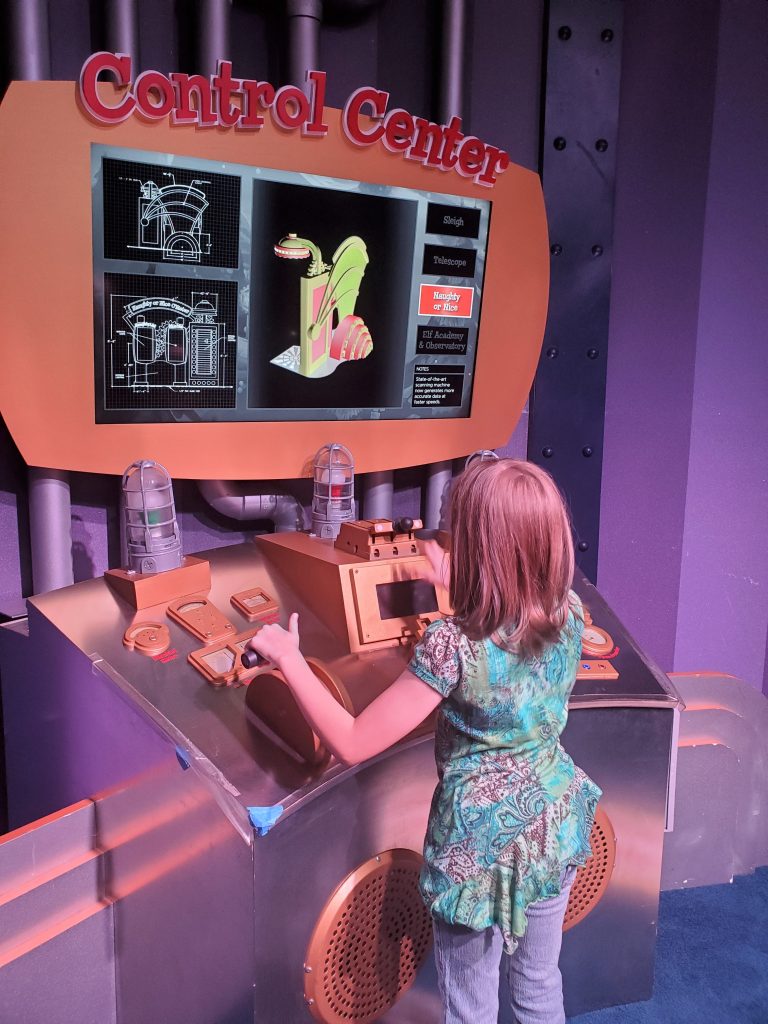 At the end, you get to see Santa get pictures and of course, tell Santa what you want for Christmas. Santa poses for pictures, takes time to talk with you and even gives out a small activity book too. You do not feel rushed and each child gets their time to talk with him.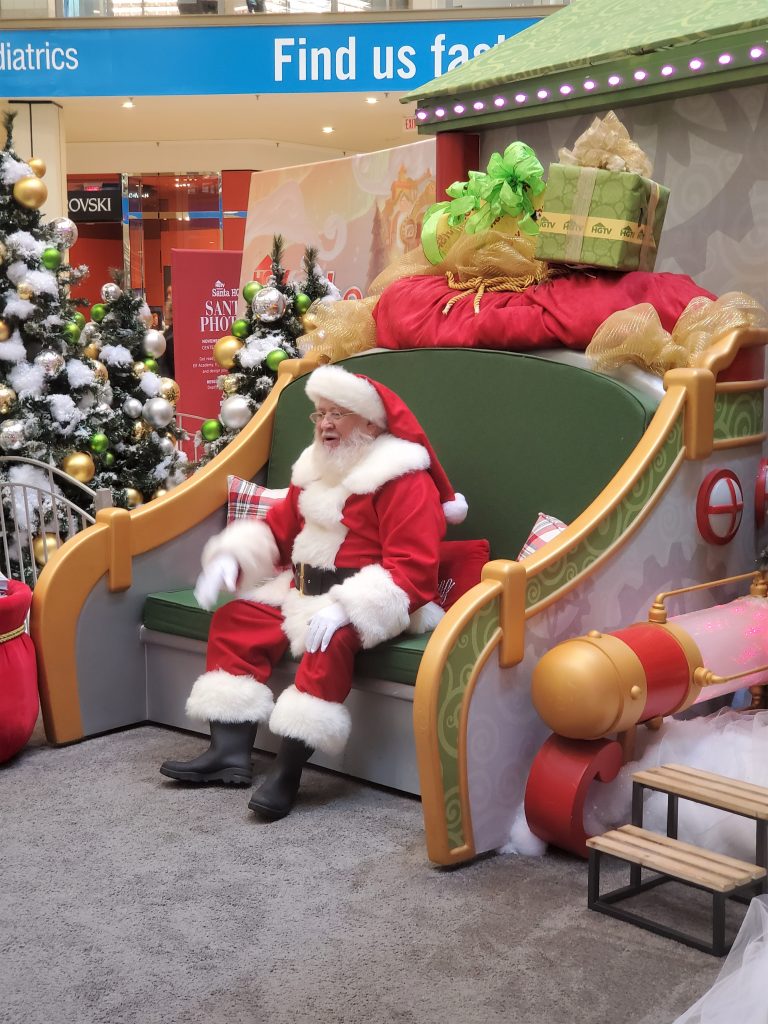 Save Time with Fast Pass
There is nothing worse than standing in line with kids. Nobody likes it. It makes things stressful. I know it causes families to not want to do things like visit Santa, even for pictures. HGTV knows this too. That is why they offer Fast Pass. This lets you spend less time in line. Guests can select the date they want to go and a 30 minute window of time. You can prepay online, add photo packages and get a text reminder about your fast pass window. When visiting the Deptford Mall, you can get the Fast Pass here.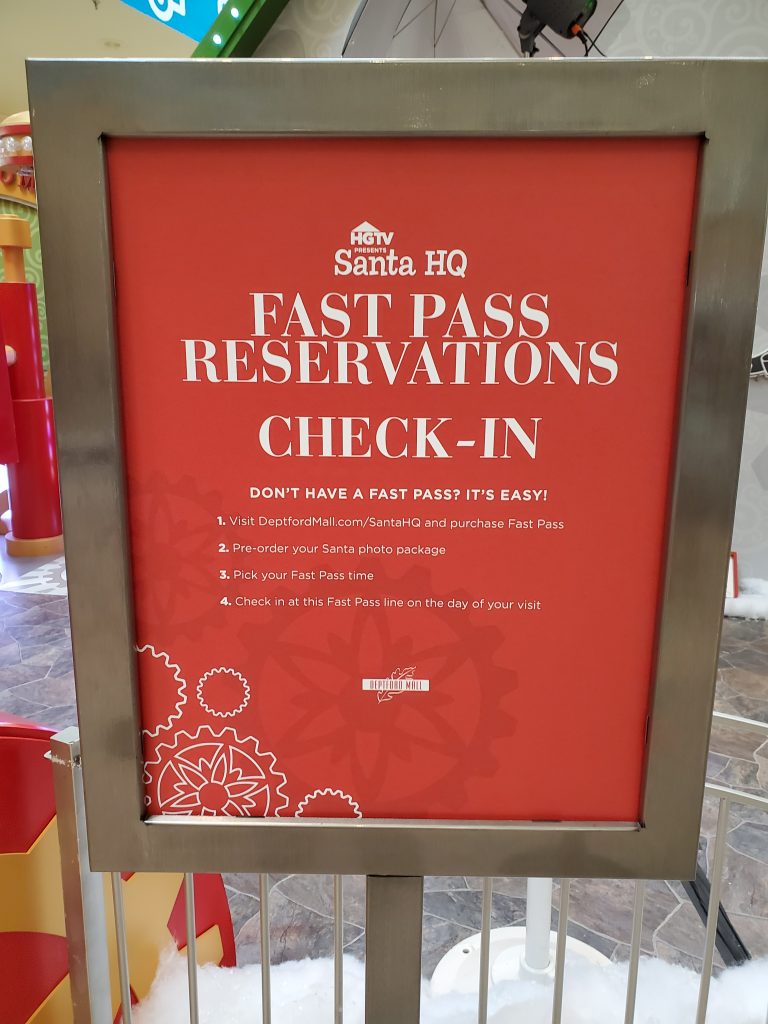 Special Events Offered By Santa HQ
There are a lot of special events that Santa HQ. These events vary by time and date, so you will need to check the HQ near you in order to see when the events are taking place.
Sensory Santa: This is a sensory friendly event. Perfect for families that are on the spectrum of special needs, this time-honored tradition makes it a comforting experience before public hours. Accommodations are made to support the sensory, physical and developmental needs of this special audience.
Yappy Hour: If you want to make sure your fur baby to see Santa, this is the event for you. Bring in your dog or cat for pictures, cocktails and holiday cheer.
Meet Santa's Elves: Jack and Strawberry, the official elves of Santa HQ come in to kick out the holiday festivities with photos, storytime, hot chocolate and caroling.
HGTV's Help Through Holiday Giving Drive:
Each year HGTV has a Help Through Holiday Giving. This is a program that encourages visitors to donate toys for underserved kids during the holidays. In the past, HGTV has collected over 66,000 toys benefiting local organizations such as Forgotten Angel Tree, Salvation Army Angel Tree, Toys for Tots and Spark of Love Stuff a Bus.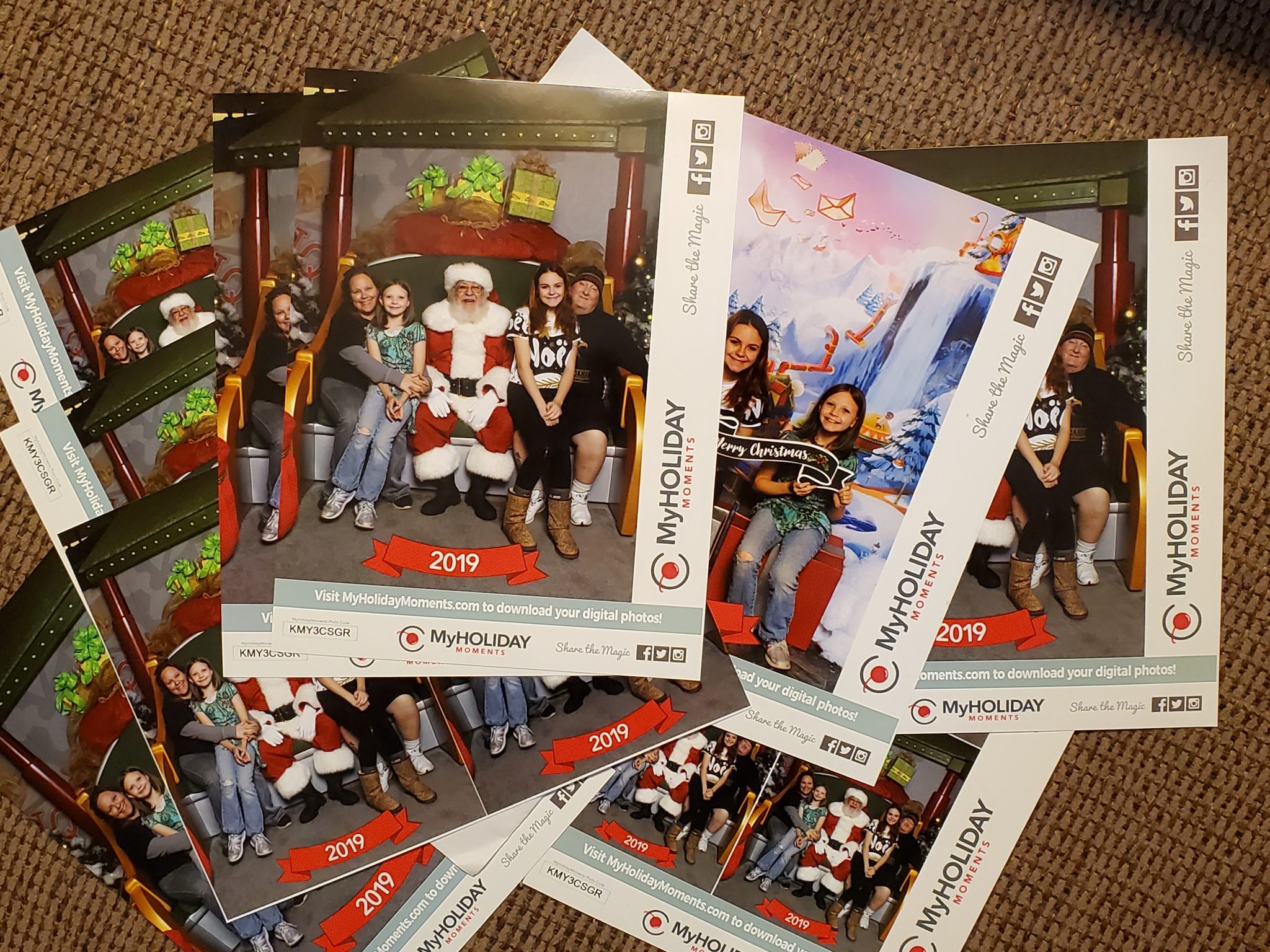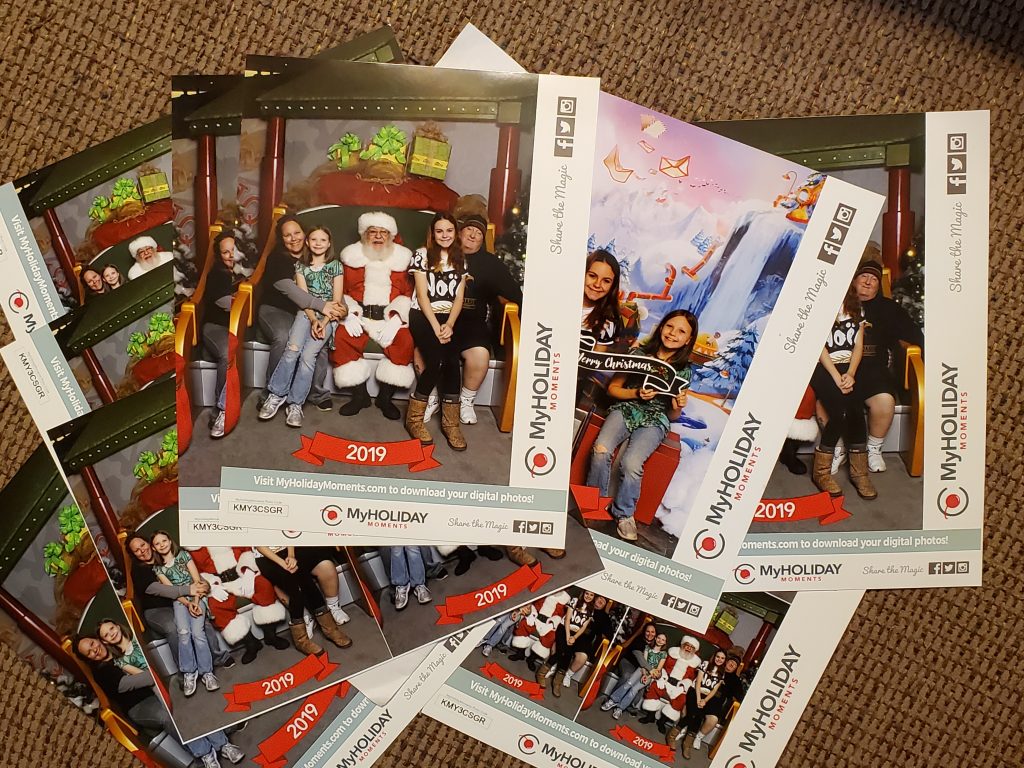 With all of this going on at Santa's HQ, how can you not want to visit and make this a family tradition?