This post is sponsored by Aeropostale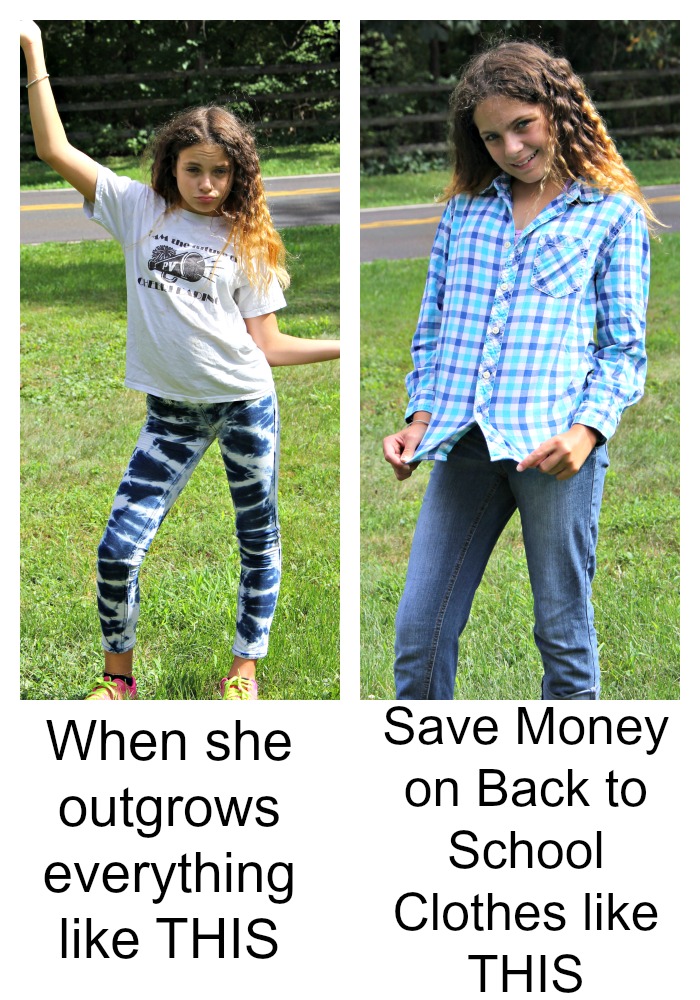 <Sigh> It's back to school time. Oh believe me, that sign is not because our summer fun is coming to an end. It is not because my sweet little demons, I mean angels, are going not going to home all say, arguing from the moment they wake up until the second they finally fall asleep… 3 hours after their normal bed time. It be trying to get them ready for back to school. There school supply list is 3 miles long, and of course my daughter has grown 2 sizes since last school year, so I can not even use those clothes. What is a mom to do?
Find a way to save money on back to school clothes of course.
Don't Go Overboard: Ok, so I am bad at this one. My fiance is laughing his head off while he is reading over my shoulder. I am awful at thinking the kids need tons of things. The truth is, they don't. Find a few pieces that can do double duty. A great top, like a graphic tee that works well with a pair of jeans or can be dressed up by adding a skirt and maybe a sweater over top?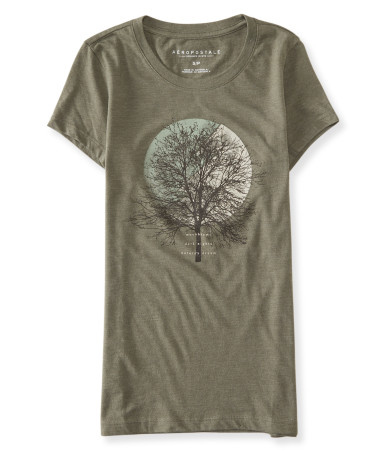 Get good quality clothes: Sometimes we go for cheap. We all do it. We buy the kids the cutest top. It is awesome and it is cheap. But they wear it that first day, and even when they were not rough, the shirt comes home with a hole in it. It isn't the kid's fault. It is the way the shirt is made. Cheap clothes are not meant to last and no matter how much you saved on it, it is going to waste your money. Pay a few extra dollars, which won't matter because remember #1, we aren't buying that much, and get something that will last the school year. It is better money sense. And if you do it right, it won't cost you much anyway. Things like sweaters and cardigans are great choices and help tees pull double duty, like in #1.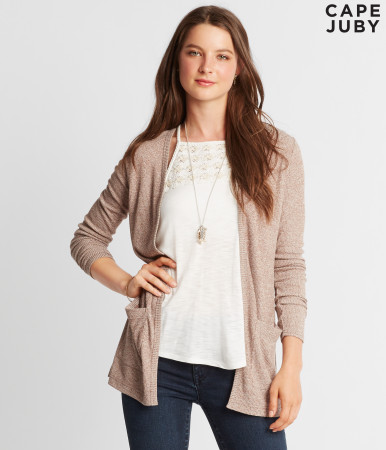 Shop the sales: When you get good quality clothes for a great price, you know that the clothes are going to last and not make a major dent in your wallet. Look for deals like what is going on at Aeropostale right now. Starting at 6pm tonight until 8/22, there is 30% off everything store wide at Aeropostale using code BTS30. That is HUGE! With all the great sales to begin with, using a discount code like this will save you huge amounts of money.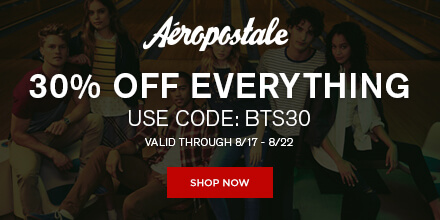 Back to School fashions don't have to break the bank. Just think smart about it and save money. Here is an even better way to save money on back to school fashions. Don't pay for them out of pocket. Enter to win one of 10 $500 Aeropostale gift card.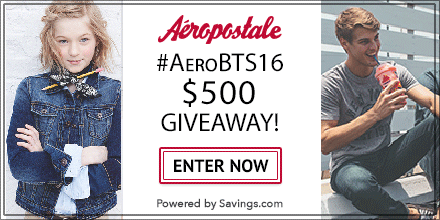 Giveaway Details:
Wednesday, August 17th at 12:00AM ET to Monday, August 22nd at 11:59PM ET.
Ten (10) winners will receive a $50.00 gift card to Aeropostale.
Users can enter the giveaway by heading to the Aeropostale page on Savings.com and submitting their email address on the form at the top of the page.
The winners will be chosen through a lottery drawing and notified on Wednesday (8/24) via the email address they used to enter.
See complete
Official Rules
for entry instructions, full prize descriptions, restrictions and other important details.