This is a sponsored post about helping you save money on Christmas shopping. All thoughts are my own.
I can not believe that it will be Christmas in 36 days! how is time going so fast. I really need it to slow down. I am not ready. I can barely wrap my head around Thanksgiving next week. Trying to get together money for Christmas is just too much to think about right now, though I have already started to look at Christmas ecards here.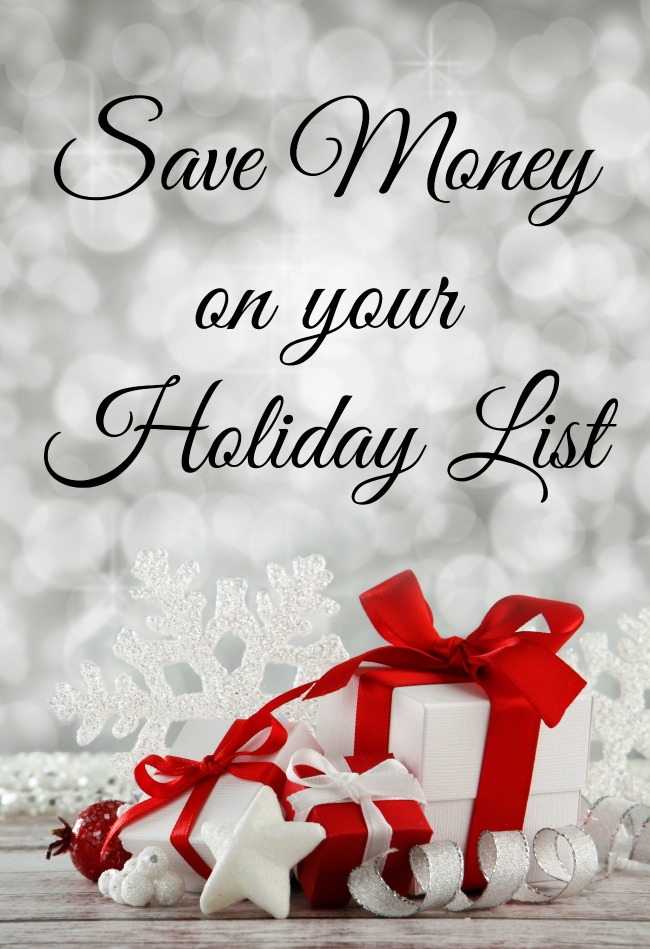 So, here are my ways of saving whatever I can on Christmas.
Shop the sales: I know this is a no brainer but sometimes when we are fussing and struggling to get things done, we forget the obvious. Look in the mail circulars, check out deal websites and look on deal blogs for great ideas.
Amazon: Whenever I am looking for anything, the first place I look in Amazon. While there might be a sale somewhere, sometime, that I can get it cheaper, my best bet is always Amazon.
Think outside the box: Just because you normally give someone a certain type of gift, why not try something different this year. Maybe there is something that they would also enjoy. Maybe a gift card to a restaurant that they wouldn't normally pay for themselves. Maybe a nice day at the spa. These are great gifts that people enjoy because it is a treat that they would normally not buy for themselves. There are a lot of ways to save money on giftcards, so no one has to know what you really spent. If even the gift card seems out of reach, why not make them something. Pinterest has a lot of gift ideas. Even here on The Spring Mount 6 Pack, we have a lot of ideas for things to make under the craft section. Buying supplies is a less expensive way to give a gift.
Give food: I don't mean give them a bag of groceries, although that works too. I mean make them their favorite dessert. Make them the desserts in a jar, the ones where it is like using a box mix except it is made by you.
Think Stacking: Ok, so what does that mean? Let me explain. There are a lot of ways, usually short term sales, that if you take advantage of them quickly, you can save more. Here is a great example of one that is going on right now, but like I said, it is short term. Starting on November 18th and ending on 12/1 a thrifty shopper who is thinking ahead can save even more.
So you go into Acme between 11/18-12/1 and buy $100 or more in certain gift cards and earn a $15 off your next shopping order (with $25 min. Purchase at time of redemption?
So here is how this helps you: Look at the gift cards that are included in the deal: Lowes, Best Buy, iTunes, Starbucks, Xbox, Amex and Toys R Us.
With the Lowes, iTunes, Starbucks and Xbox gift cards, remember I mention buying gift cards as a gift. Boom, there you go.
With the Amex and Toys R Us: the Toys R Us card can be bought and given as a gift itself, or use to towards buying gifts. The Amex card is the same way. It gives you even more room to buy gifts online or at most stores.
Then you get $15 off your next purchase at Acme and you can use that money towards another gift. It is savings Win/Win all around. Get more information here.
Here is a bonus to help you with you holiday shopping. Enter to win a $75 gift card to Amazon.