So you have been wracking your brain on what to give to some of the people on your gift list and you can't think of anything that they would like or that they don't already have. That is when you decide that you are just going to go with a gift card to their favorite store. There is nothing wrong with that, because then you know they are getting something that they are going to love. But I am going to let you in on a secret that is going to let you save some money. Cardpool.
Cardpool is a place that you can buy gift cards that other people are selling. It is a way to save some money on gift cards because they are being sold at a discount. I wanted to give my boyfriend movie tickets for a present this year. He is always complaining that when we go to the movies it costs us an arm and a leg. And it does. Have you been to the movies lately? Yeah, it can add up. So with giving him a Fandango card, it means he can't complain about the cost of the tickets. But I can tell him it was even better than that. By using Cardpool, I was able to save 19% on the gift card. That means the $30 in gift cards that I bought, only cost me $24.30. That is a pretty big savings.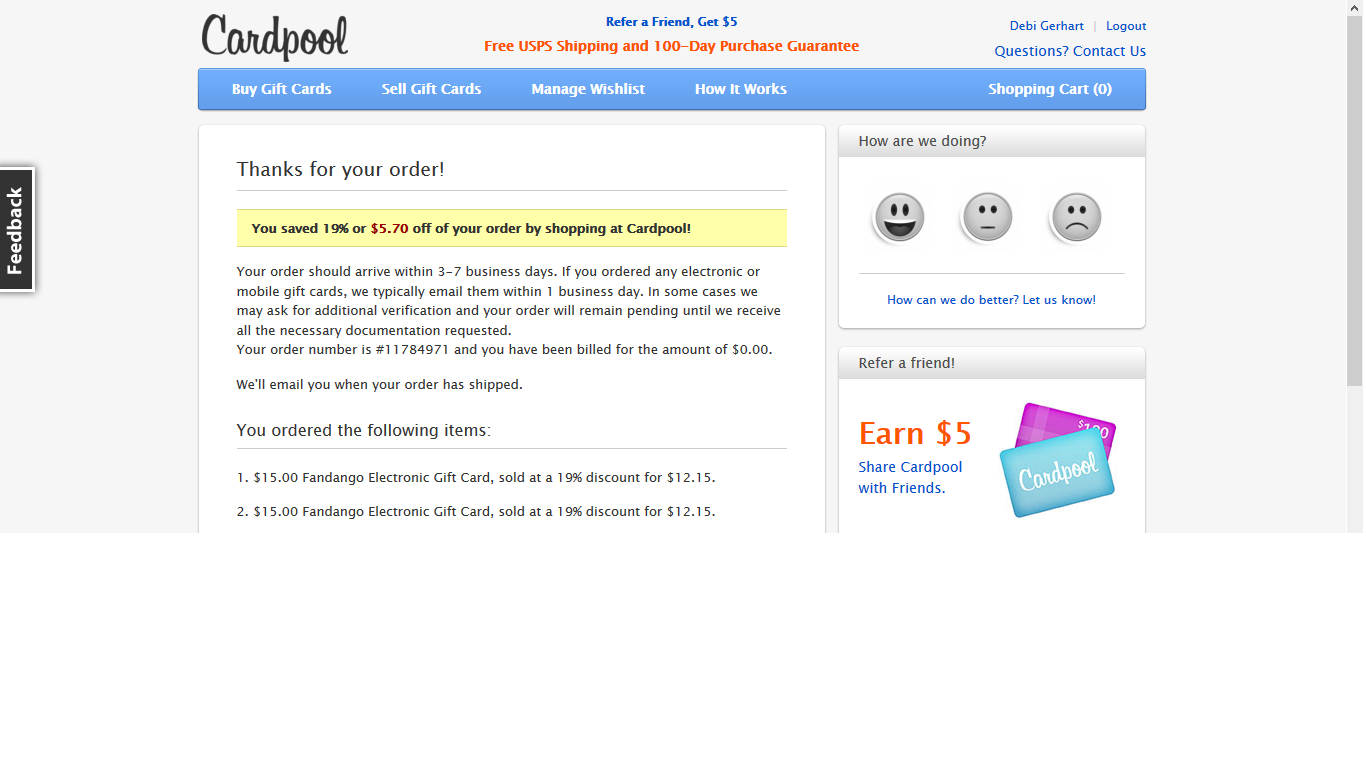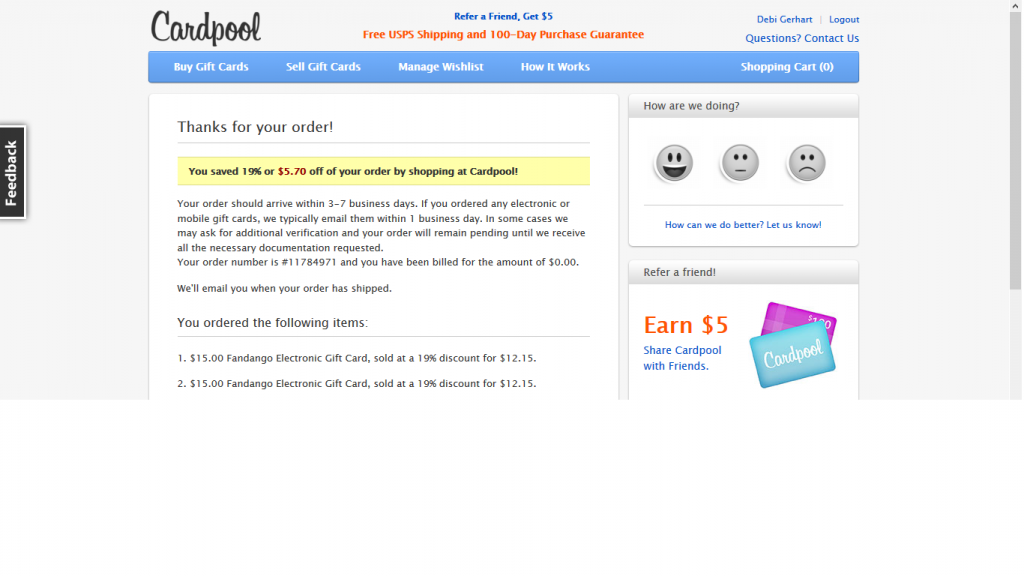 They have all kinds of cards available too. There are stores that you shop at all the time. Stores that make great gifts. No matter what kind of card you are looking for, there is a way to save money.
Another way to save using Cardpool is to buy the gift cards to the stores you are going to need to buy presents at. Then you can use the gift cards to buy the gifts you want to give. This saves you money even when you aren't giving the gift cards as a gift.

Cardpool even goes one step further in ways to help you out. You can sell unwanted gift cards on Cardpool. You can even sell partially used gift cards. It is an easy way to get some extra cash towards Christmas presents. Then after Christmas, think about those random gift cards that you get. The ones that you will never use. Use Cardpool to get some of the money for them.
Just in time for Christmas, you can enter to win one of 10 $50 Cardpool e-gifts.