This shop has been compensated by Collective Bias, Inc. and its advertiser for #AfterSchoolSnacks. All opinions are mine alone. #CollectiveBias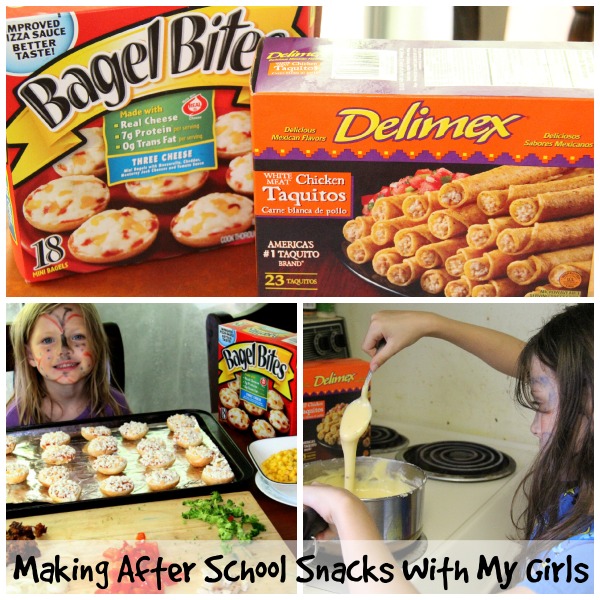 My kids are hungry. I know a lot of parents say that their kids eat all the time, but seriously, it is all the time. There is breakfast, a late breakfast, lunch a second lunch, dinner and then of course, second dinner and there are snacks in between. Every day, all day. And with school starting in under 2 weeks, I know what will happen. My kids will come home from school looking for after school snacks like the Tanzanian Devil searching for food, throwing everything out of their way until they get their after school snacks. This is where I have  a secret weapon. I plan ahead. I love to keep things that make quick snacks on hand. I like to keep really fast, easy snacks on hand that I know will fill them up. You know the kind of snacks that they eat and can actually make it to dinner without tearing the kitchen up looking for something to eat again in 30 minutes.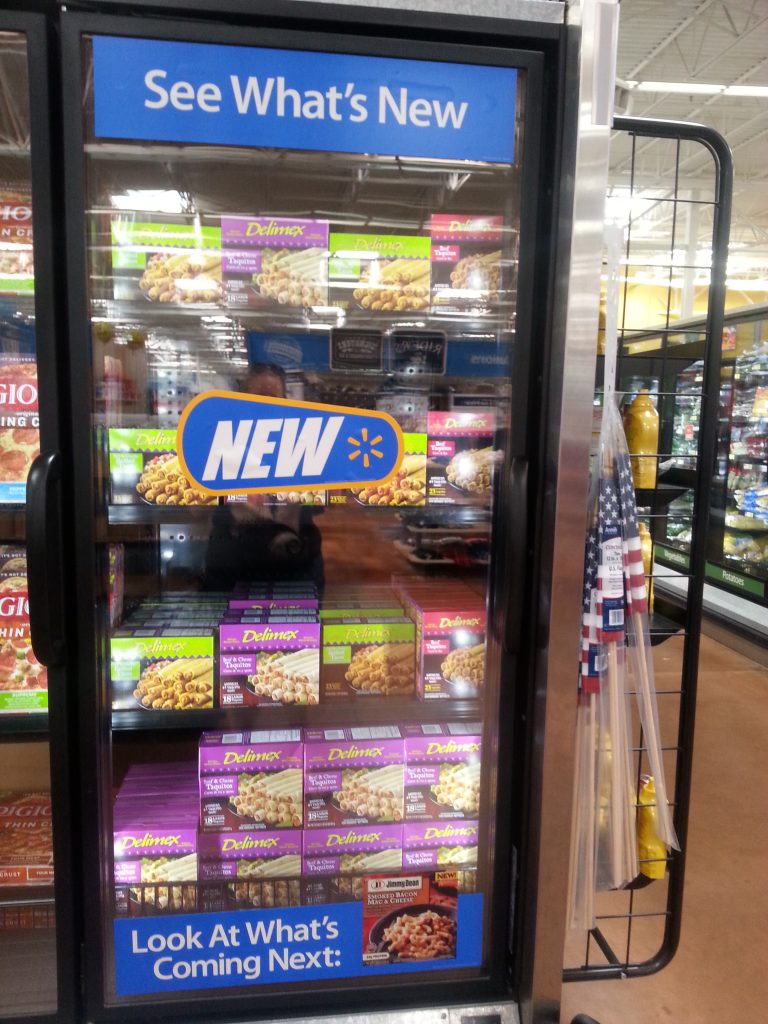 The kids and I decided that we would have a heading back to school celebration the other day.  We planned on getting out the Face painting, the bubbles and having like a fair kind of afternoon, because as much as they are getting on my very last nerve with the bickering and fighting and the "I'm Bored"s, I am not loving the idea that school is about to start.  We headed over to  Walmart to grab what we needed. In the freezer section are 2 of our favorites. I grabbed Bagel Bites and Delimex to make at the end of our celebration day.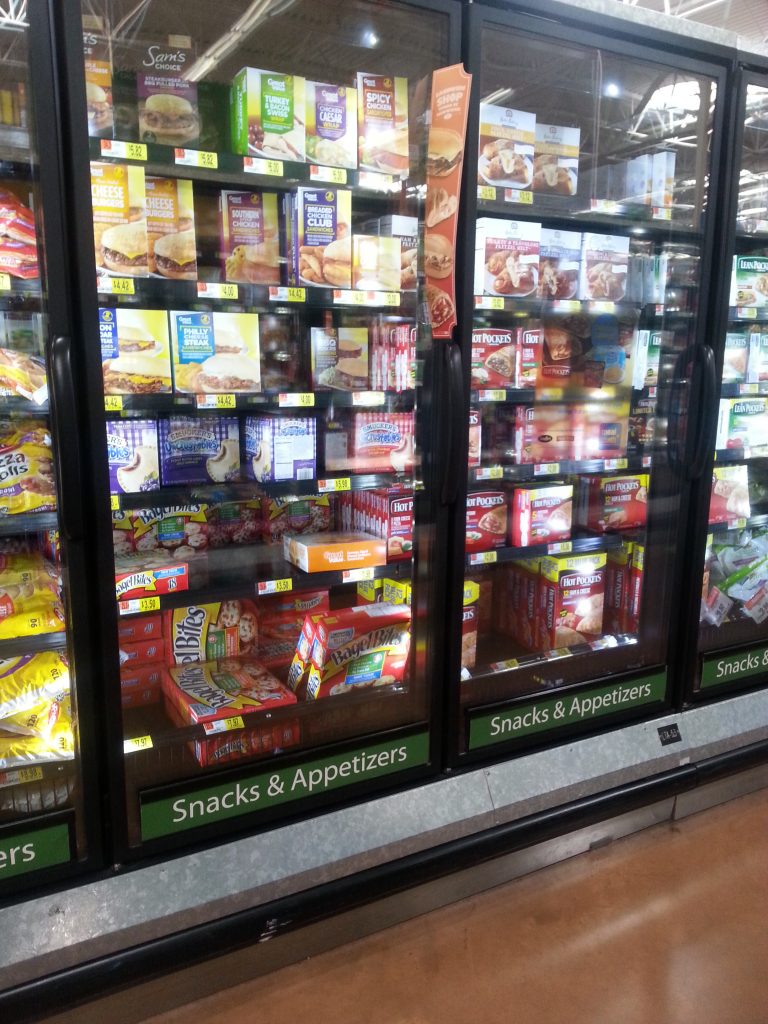 The kids and I played all afternoon and then came the words I knew were coming, because it had been a whole 2 hours, I'm hungry. The kids and I love to cook together. And what's fun is giving them eat their own thing. Then they are getting one on one with me, and BONUS, no fighting.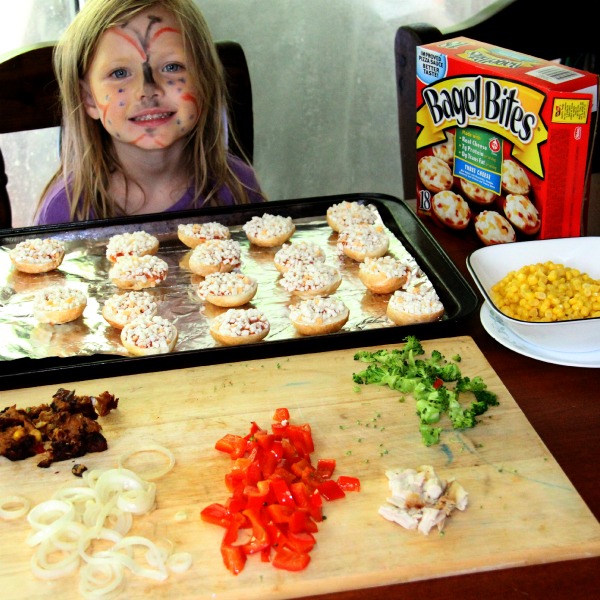 Willow loves helping me make our own little pizzas. Bagel Bites are perfect for it. They are the perfect size, real cheese and homemade sauce that has no trans fat and all we have to do it add out toppings.  I get the toppings ready before I call her out. And we use just about anything. A lot of time I use whatever is left over in the fridge: some onion, broccoli, a little peppers, left over chicken and black bean burgers. And Corn. All the kids love corn. And want to eat it with everything. Just make sure all of the toppings are cooked before baking the pizzas. The Bagel Bites are not in long enough to cook the toppings.
Willow gets to make the pizzas for everyone while Serenity heads off to play with Joey. Then it is Serenity's turn to come in the kitchen with me. We make a cheese sauce that is perfect for using with our Delimex snacks. Back in May, my friend over at Crunchy Frugalista made this cheese sauce and we fell in love with it. Over the times that we have made it, I have altered it a few times but used her recipe as a jumping stone. It is such an easy recipe and it is a great one to get the kids to help with.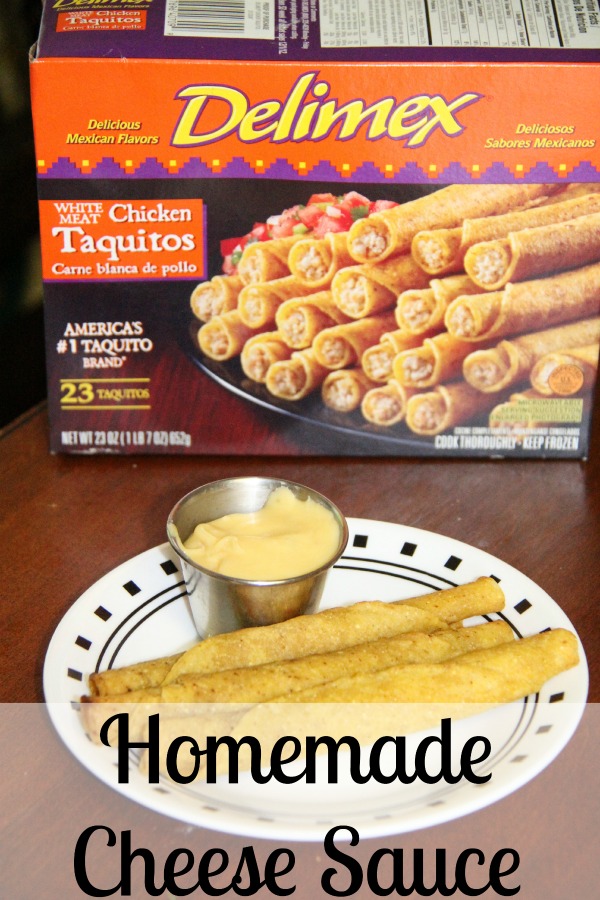 Queso Cheese Sauce:
2 Tbsp Flour
1 Tbsp Butter
1 Cup of Milk
1 Cup Pepper Jack Cheese, shredded or diced into small pieces
2 Cups of Mexican Cheese Blends
Instructions
Start by making your base. Melt the butter in a pan. Add in the flour and mix together. Cook for about 2 minutes.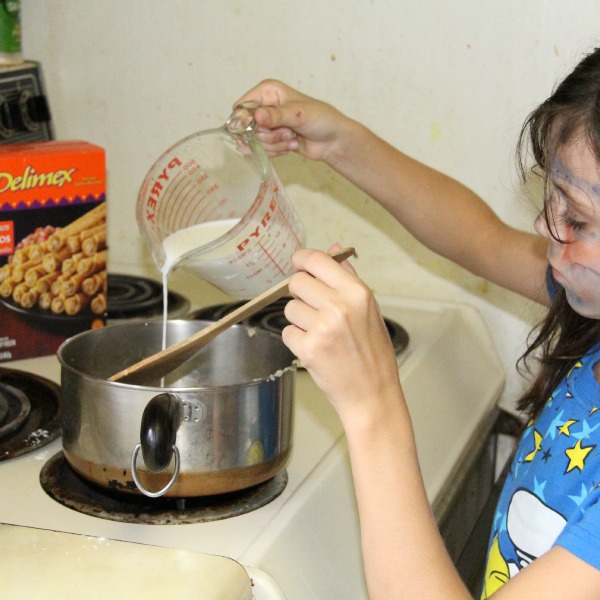 Slowly add in the milk. I add a few tablespoons at a time and incorporate it thoroughly before adding more. I can not stand lumps of any kind on my sauce. If you do end up with lumps, you can slowly add in 2 Tablespoons at a time of milk to get them out.
Add in the cheeses. And stir. Stir until all of the cheese is melted.Now enjoy.
What we do is make this cheese sauce a head of time and then store it in the fridge for a week, if it lasts that long. Ours tends to disappears very quickly.
Do you have great snack recipes? Share them with me. If you are like me and need even more snack recipes, Bagel Bites has a lot of recipes to offer you.