Visited the beach recently? Have a lot of shells you collected? Now, what do you do with them? If you are looking for something to do with seashells, make this easy shell frame. A fun and easy shell craft. It is perfect for anyone who loves seashell crafts.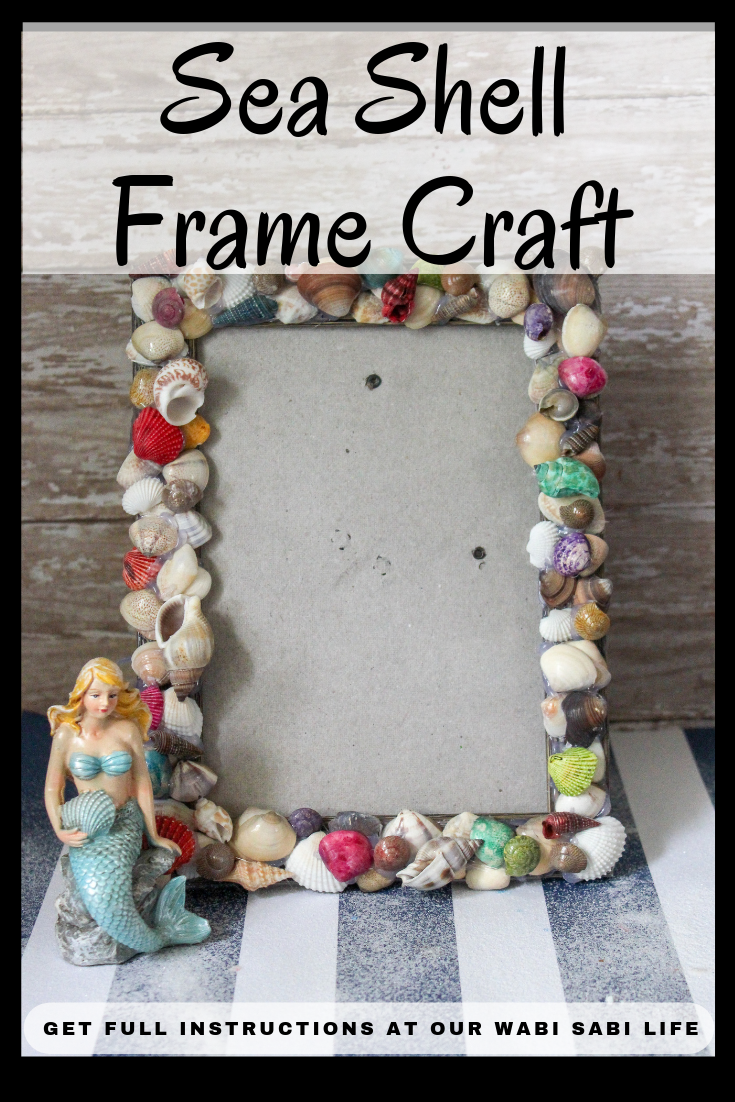 It is summer time and that means travel time. Many people are heading to the beach or the lake. And if you are like my family, one of the things you do before you leave is look for shells. Even when we head to the lake, we still find some kind of shells. But that always leaves me wondering about cool things to do with shells.
Sea Shell Crafts
We have done many shells crafts over the years, but this is still one of my favorites. I have a lot of sea shell frames around the house. The shell crafts look great. It is a great way to use the shells we have collected.
Shells can be a cute way to make something to show off your vacation. A frame decked out with seashells is a wonderful way to add some pretty decor to the house, while showing off your vacation memories.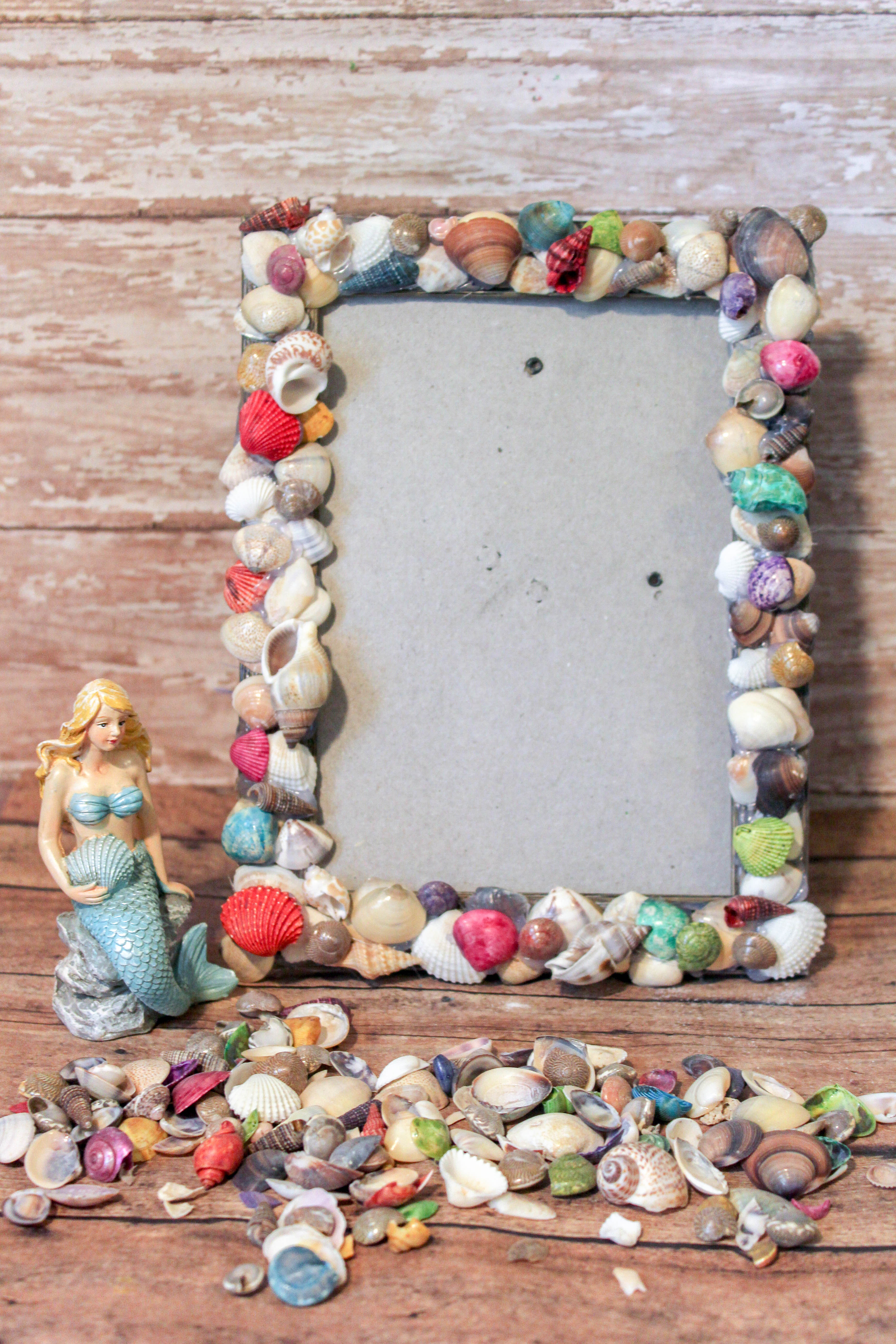 Decorating with Sea Shell Frame
Decorating with frames is a fun way to get a beautiful design into a room without spending a lot of money. I get most of my frames from the dollar store. Another reason this is an inexpensive craft idea is that if you don't have shells on hand, you can also buy them from the dollar store and other craft stores.
More Fun Summer Crafts
Supplies for Shell Frame:
1 Frame – I purchased one at the dollar store. Look for a frame that has a wide, flat frame.
Sea Shells – Use ones from your trip, from the dollar store or buy these that are pretty and colorful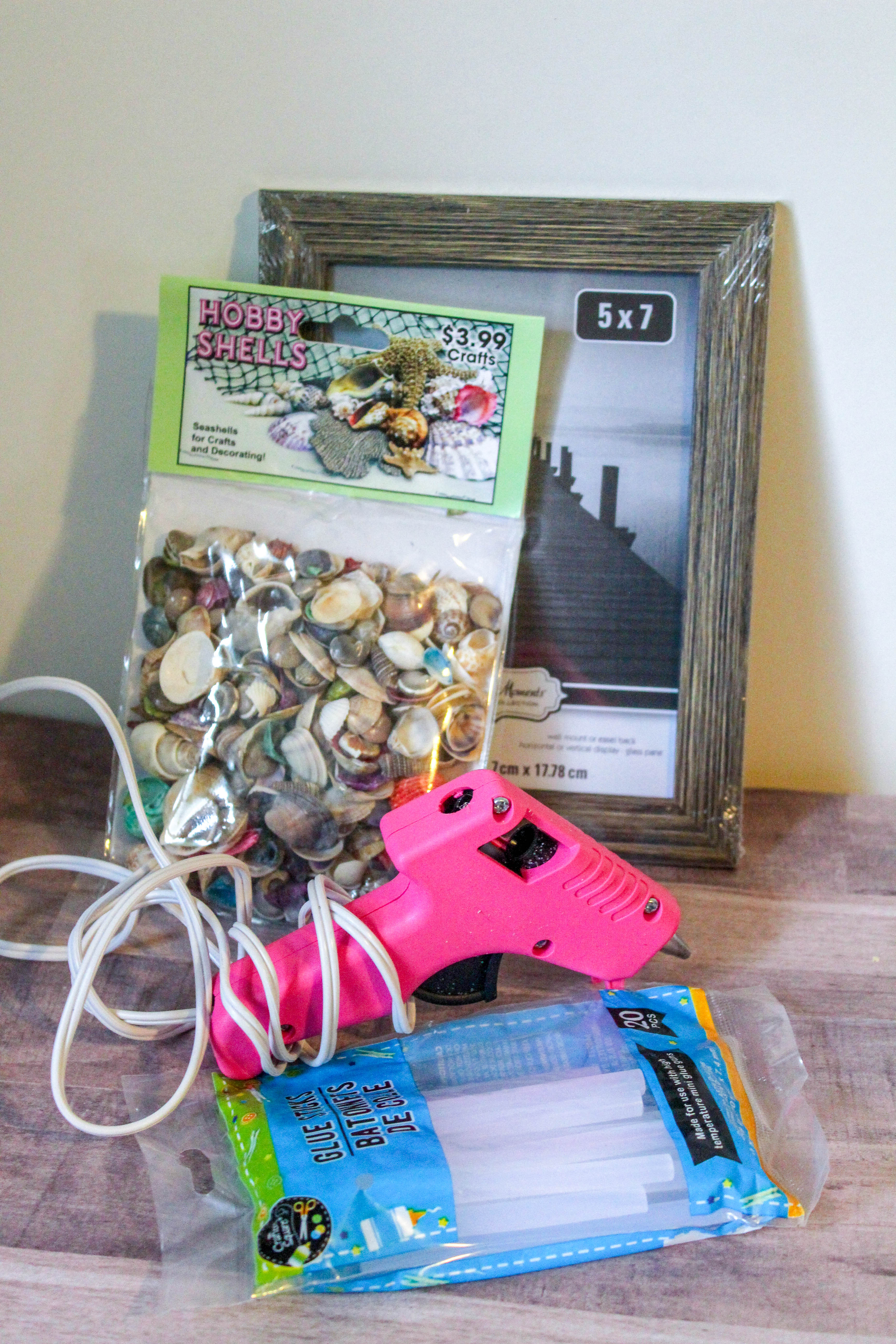 How to Make Shell Frame
Take the glass out of the frame before you start to work.
Heat your hot glue gun.
Once heated, add a small amount of glue to the frame and stick on a few shells. This frame is all about layering! Start with some basic shells that are uniform to create a smooth first layer.
It is ok to have some blank spaces!
Once your first layer is attached, fill in the gaps with a second layer of shells.
Finish the frame with some of your favorite shells glued on top.
Once it is dry, pull off the hot glue strings.
Add your glass back into the frame.
Ta da!