How many times have your kids outgrown toys and they still have lots of life in them? You might not know anyone to hand them down to and of course, you don't want to throw them out. Or maybe your kids are like mine and are over run with toys that just are not played with.
If you find yourself in this situation, then Second Chance Toys is the perfect solution. Second Chance Toys is a non-profit organization that takes used but still usable plastic toys and helps to get them in the hands of kids who are in need. This helps out local communities and keeps these toys out of the land fills.
So far, Second Chance Toys has already helped to donate over 130,000 gently used plastic toys. This makes a huge difference in the lives of thousands of children, plus keeps ton of plastic, which is non-biodegradable, out of the landfills.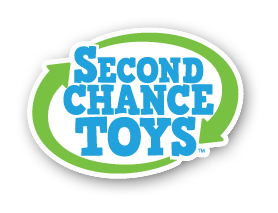 Starting April 1st through April 20th, Second Chance Toys is partnering with Kohl's Cares for a special Earth day event. They will be collecting toys, starting April 1st, and having a large toy drive on April 20th. The toy drive, which will take place at the Smith Memorial Playground and Playhouse in East Fairmount Park, from 11-2 pm. (If you live outside of Philadelphia and can not come to this event, check out their website to see events in your area (they are across the country), and how you can help.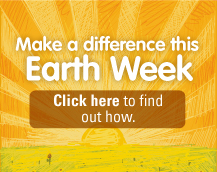 Philadelphia native and top prospect in the 2013 NFL Draft, Sharrif Floyd, will be on hand to help deliver the toys to kids and also offer his advice on overcoming adversity, much the way he did growing up in the area. Floyd, an American football defensive tackle who played for the University of Florida, attended George Washington High School in Philadelphia and played for the Washington Eagles high school football team. Aside from succeeding in the NFL, Floyd's main objective is to give back to his
community and inspire others to follow their dreams.
Along side Floyd at Smith House will be more than 300 Kohl's employees who will clean and prepare the toys for donation, as part of "Kohl's Cares," an employee based national volunteer effort. With the 7,000 toys Kohl's employees will collect ahead of time and bring to the event, Second Chance Toys expects to collect more than 10,000 toys, which if purchased new would be valued at more than $200,000.
The organizers of the Philadelphia event are urging local families, with toys their children have outgrown, to drop these toys off between April 1st through April 20th to Smith House. Also to join in on the special events and entertainment for all who attend the celebration on April 20th.
If you or any groups would like to start a collection point in your community, it is easy to get all the information you need at www.secondchancetoys.org/collect-toys. Second Chance Toys pairs every collection drive with an organization in need.