We all want to improve ourselves. It's a basic human impulse to strive for bigger and better. So when it comes to getting the absolute most from your experiences in life, there's a lot of ways that you can grow and develop. Self-improvement is one of those things that doesn't necessarily stop, and starting can be easy.
Self-improvement courses are everywhere, but we thought that we would opt for more of a general tips section instead. We want you to feel like you can get the most from your time, which is why we have gone and put together a collection of different pointers for you to help with self-improvement.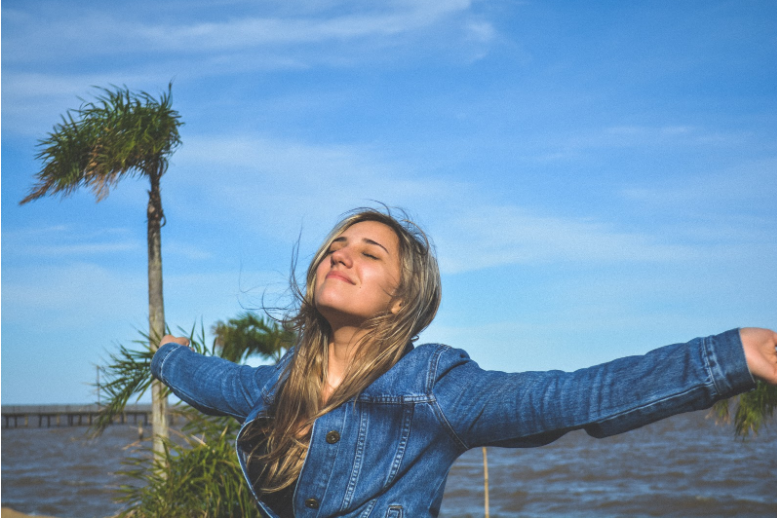 Travel and experience destinations more often
One of the best ways that you can improve yourself is to focus on travelling to as many places as you can. The thing about travel is that it broadens the mind and the horizons. You see things that you wouldn't usually see, and this, in turn, means that you can experience a whole new way of looking at the world. Self-improvement tends to come naturally as a result of this.
Now, we're not suggesting for a minute that you blow all your money on jet setting across the world. Instead, try and get out to new places when you can. Take a bus to another town you've not visited before. Get on the train and go to the other end of the line. There is so much to explore in your own country, and sometimes there's no need to go anywhere else to improve yourself.
Do a degree in something you love
Sometimes, the best way to improve yourself is to try and learn something new. Some people take to education really well when they move past the regimented and stressful experience that is the mainstream education system. They find that they learn better on their own, working at their own pace and their own schedule, and so online degrees and things like them are often good choices for someone who wants to learn something new in peace.
So there is no doubt trying out a degree for yourself it's going to be one of the best options. What you're going to want to do is try and look for the best possible BBA degree online, and then use that as a tool for self-improvement. The journey can be long and challenging, but there is no doubt that it's absolutely worth it too.
Exercise regularly
If you can improve the mental, then you can enhance the physical too. There is no doubt that when it comes to self-improvement, one of the best things that you can do is train your body at the same time as training your mind. A lot of people don't appreciate fully the achievements and a sense of purpose which can come from a steady exercise regime. There are so many different options when it comes to getting yourself into a better state of fitness, and they all help to improve your daily life and the way you feel about yourself.
No one is suggesting for a moment that you have to suddenly make a significant radical change to your fitness in the way that you live your life. Instead, a lot of people find that just introducing 10 minutes of exercise every day to make a real difference to their lives, and helps them when it comes to trying to feel better about themselves.
Sort your diet out for the better
If you're going to go to the trouble of improving your mind and improving your body, then you need to have the right food to put into it to make sure that you're getting the most from everything that you do. Diet can be a core part of self-improvement because you're making a conscious choice to respect your body enough to think about what you're putting in it, and this can make all the difference.
Now obviously, we're not talking about making a swift and sudden radical change to all the vegetables and fruits you can get your hands on. Instead, we suggest starting to make gradual changes in your diet because that's more sustainable. You want whatever changes and improvements you make to be long-term. So you have to implement them in such a way that you keep doing them for weeks, months, or even years.
Diets are all about moderation, to be honest. Everything that you do needs to be in moderation. You can't eat too much of one thing, or too much of another because this can upset your entire diet. Instead, try and be reasonable about what you eat, focusing a lot on portion control as well as the actual contents.
Love yourself
If you want to improve yourself, then you have to learn to love the person you are. It's easy in modern society to get very critical of who you are and what you offer. We find a lot of people become exceptionally self-doubting, especially in a world of perfect aspirations and false images of what the ideal person is.
Naturally, you're going to want to make sure that when you set out to improve yourself, you're also taking the time to show yourself the love and care that you deserve. You can be your own worst enemy very quickly because you're more likely to be incredibly harsh on yourself. This kind of behaviour is what stops self-improvement, and slows down the process to the point that you don't get any better.
So it's vital that you accept you're human, you understand that you're going to make mistakes and stumble and that it's okay to fall occasionally. You need to be realistic with yourself about what you want, and how you're going to get it because otherwise, you find that you get caught up in this endless loop of self-depreciation, and then you won't ever improve.
Learn a new skill
One of the best ways to embark on a journey of self-improvement is to learn a new skill. There are so many different things out there which require a level of training to do, even hobbies. So, to go out there and learn how to sailboat, or how to do skateboard tricks, or how to so… These are all new skills that you can learn.
Now, it's not just about learning that skill. The process of taking the time to commit to something like that shows a lot about who you are and what you find to be necessary. You're figuring out how to improve yourself, while at the same time demonstrating commitment, patience, and focus. These all help you to feel better about who you are as a person, and they leave you in good standing when it comes to trying to make a positive change that will impact your entire life.
Accept you may fail
Something which stops people who try and improve themselves is often a fear of failing. We don't want to fail. It's an aversion which is built into us at a fundamental level. The fear of failure drives people to do some very crazy things, but you have to accept that sooner or later, you will make a mistake, and you probably will fail. But the thing about failure is that it's only temporary. You can learn from your mistakes, or you can just keep running away from them. Only one of those solutions is viable in the long term. Make peace with the fact that you can fall, and you'll find the courage to go forward and try.
To summarise, self-improvement can be a long journey. Some people would argue that you're never finished improving. They believe that the path is ongoing, and the most dedicated of us will constantly search for new ways to better themselves. Regardless of what you believe, self-improvement can begin in small ways.
You don't have to make a grand, sweeping gesture to commit to a change. Sometimes you can get away with just enjoying yourself. And that is the big secret. Enjoying yourself while you're improving is the best way to make sure that you keep at it. No one likes to do things when they aren't fun, and the reward seems impossibly far away.
But if you keep at it, and you really work towards bettering yourself with the people around you, you find that it becomes really easy to embrace a more productive mindset and a mentality which is geared towards changing yourself on a constant basis. We know that every single person has the potential to improve and develop, but sometimes they just need a bit of a push.
So if you're wondering how best to start improving, do something which is out of your comfort zone. Maybe talk to someone you haven't spoken to before. Perhaps you do something physical which you would normally do. These small changes can start you on the path to constant self-improvement, and when you get there, you'll never look back.