I received the TwirlyGirl dress for review. All thoughts are my own.
My daughter is a little diva. She is all about fashion and clothes. The more girly the better. A dress is the perfect outfit of choose. Then, she will choose  a skirt. Next comes a pair of leggings. Asking her to put on a pair of jeans is like torture.  Can you guess how much she loved a girl's party dress like these?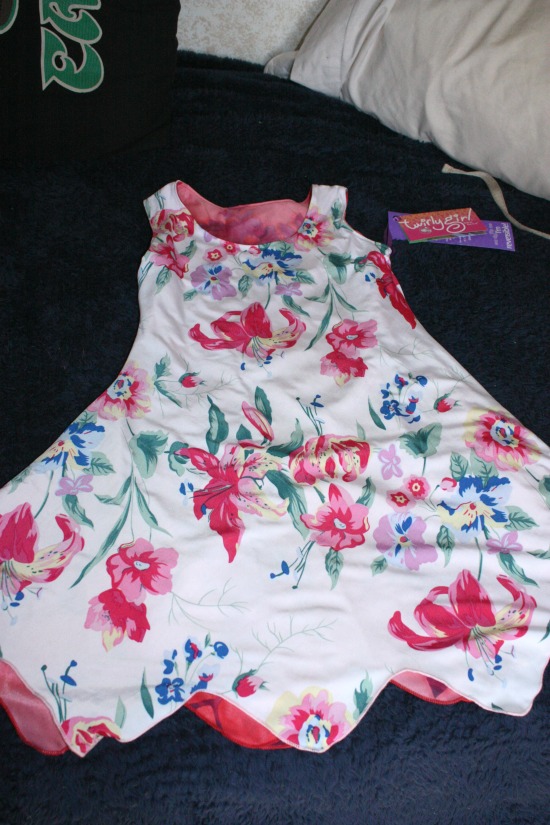 Serenity is always looking for her next best girl party dress. She loves anything with flowers and anything that spins. But as much as she loves things that are pretty, there still has to be comfort. She doesn't like feeling like she can not move. She must get that from me.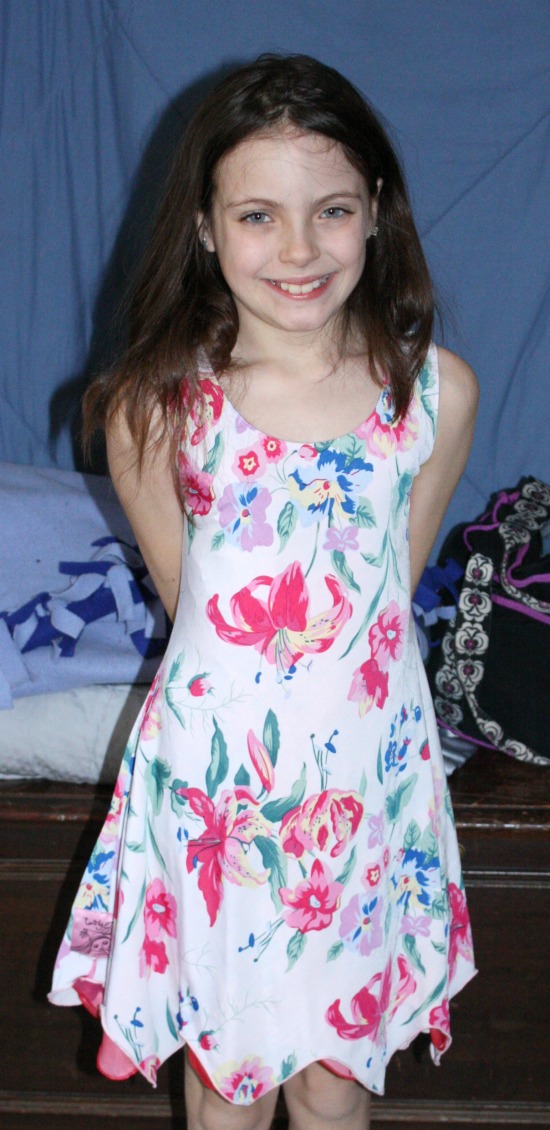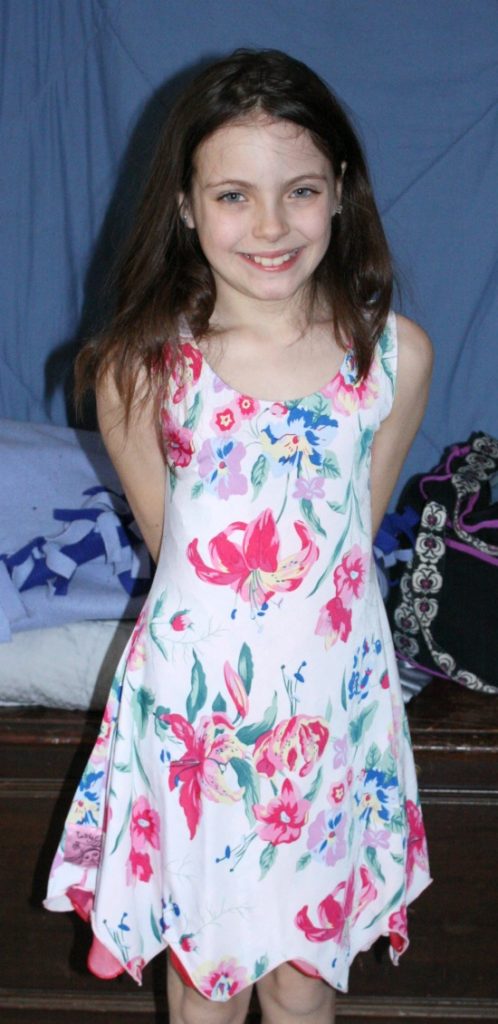 We finally had a beautiful afternoon, which meant for Serenity that she could finally try out her new TwirlyGirl dress. These party dresses for girls is made from a gorgeous light weight material that has great stretch. It will make the perfect summer dress for occasions where she needs, ok she wants, to be all dressed up, but it is hot and sticky and she needs something comfortable and light.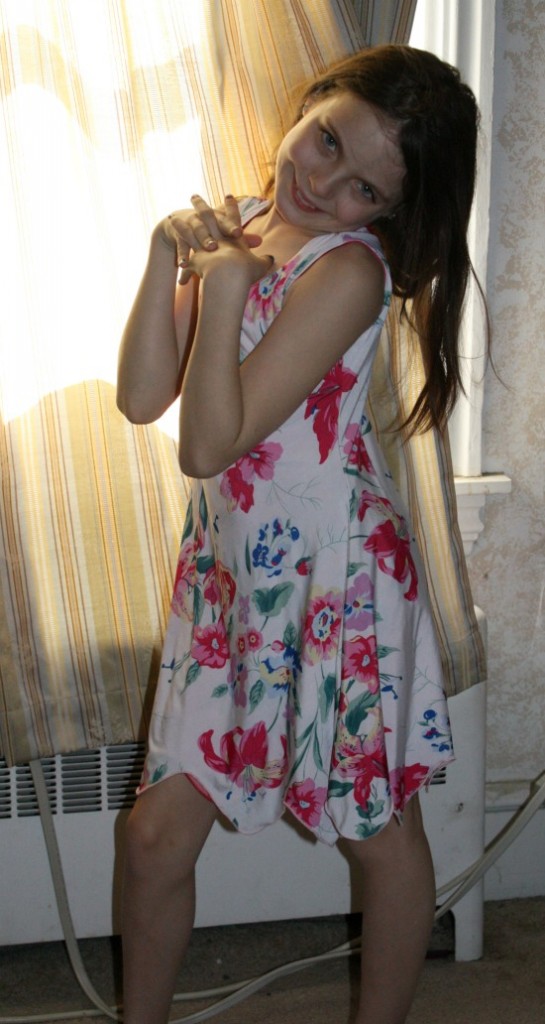 The fabric is beautiful. It is a stretchy, soft white Polyester/Spandex. What makes it even more fun, is the dress is reversible. We are able to turn the dress inside out and it has red burnout flowers. Serenity chose to wear the white side. We love the designs and I love the cute cut of the bottom. It has a fun aspect to the dress. It has a Scalloped hem with a star-like hem detail.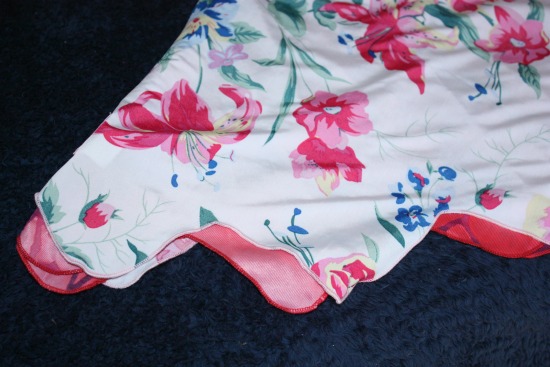 Serenity's favorite things about the dress is how much it twirls. The side come up as she spins around, making her feel like  a princess. She was ready to show off every pose she could do in her dress, including how she could make it twirl.
TwirlyGirl dresses come in many designs and styles. There is definitely something for all types of girls. They also offer capris and under shorts for wearing under their dresses. Which I love because while Serenity loves her girly, twirly dresses, she also love to hang upside down on the monkey bars and to lay around on the floors and couches with her legs in the air.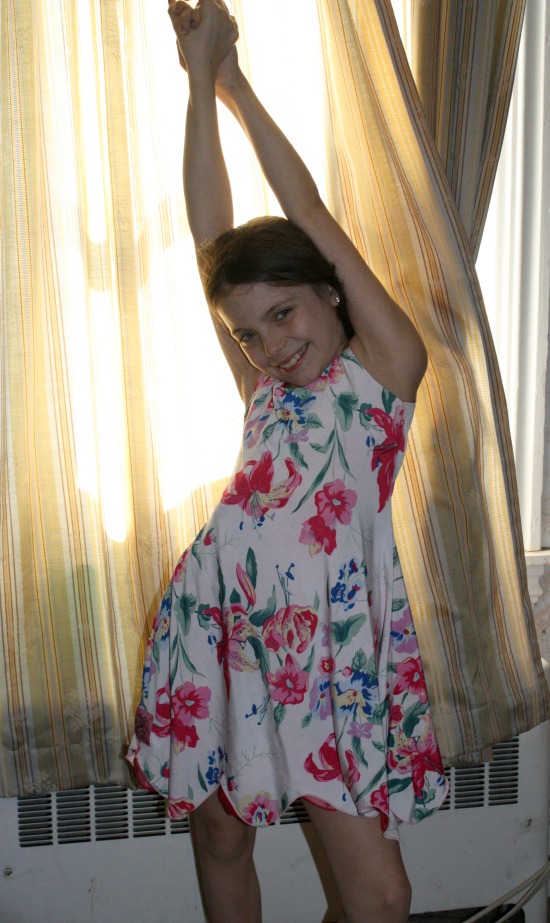 You can connect with TwirlyGirl through all of their social media networks. It is a great way to stay connected with new products and possible sales.
Facebook,  Pinterest, Twitter, Google +,  Instagram,  and YouTube.
And because TwirlyGirl dresses want all of The Spring Mount 6 Pack readers to get a chance to check out and try these great girls party dresses that they are offering a discount code. Use code 1TG70Fun  (case sensitive) for 15% off ( discount does not apply to sale items, gift certificates or Design your Own Dress feature). Be sure to use it soon, because it expires on 4/7/14. Check out all of the dresses when you visit TwirlyGirl.