I received a Sherpa Park Tote to facilitate my review. All thoughts are my own.
Angel travels along just about everywhere we go, that she can possibly go. And honestly there have been times when she came with us even when she shouldn't have. Of course, since she is just like another kid, she just wants to be with us.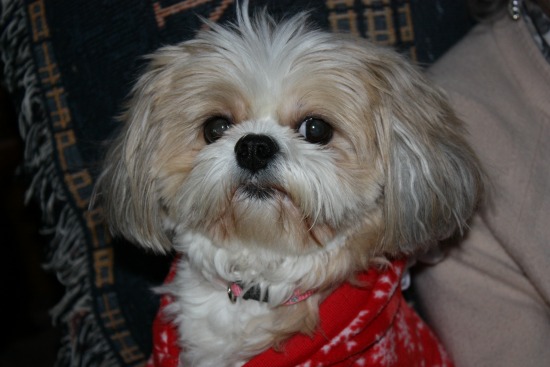 Sometimes Angel needs to take a ride in her carrier in order to come along with us. We recently received a new travel tote for dogs and cats. But this travel tote is something special. The Sherpa Park Tote goes from a travel tote, to a blanket, then can easily be thrown into the washing machine all in a zip. With a zipper that is.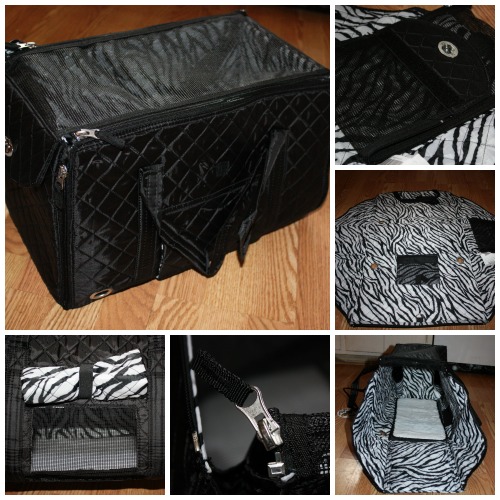 It is simple to take the tote from a tote to a blanket. And just as easy to get it back to being a tote. With just a few zips it it not complicated or a hassle.
I love that the tote has a pocket to carry a leash or maybe a special treat or small toy. Then there is a great little roll up window so that Angel can peek her little face out and see what is going on around her. There is a super soft middle for her to lay on while the tote is is zipped up, too.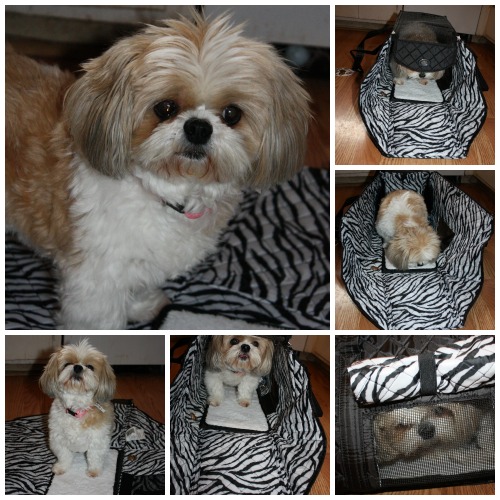 The Sherpa Park Tote is availble in small, which is 14" long x 6" wide x 9" high for pets up to 6 lbs, and medium, which I have, that is 16" long x 8" wide x 11" high meant for pets up to 12 lbs.
Do you have or know a pup that would love to come along for a day out?