So you are thinking about buying a new car. The first thing that most people do when they are thinking about buying a car is check out when the dealer has to offer. Often times, people do not start with whether they want to buy a new or used car. There is always a debate on which is best, a new car or buying a pre-owned used car. There are some people who will always have their opinion on it, but there are benefits to each option.
I love the idea of buying a new car. A car that has never been driven off the lot and has never had a previous owner. Even just looking at new cars can be exciting. Take for instance the new cars offered from the Chrysler Dodge Jeep RAM Dealer near Warner Robins. By searching on the you can find everything you that the dealership has to offer on the lot that fits into the new category.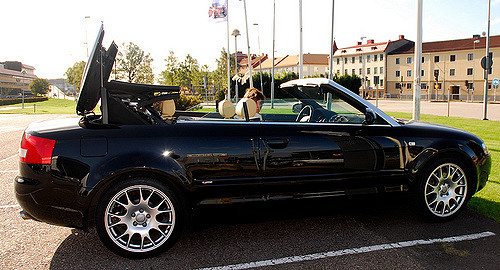 Reasons to buy a new car:
While many people balk at the price tag on a new car, there are many reasons to buy a new car.
First, new cars has the newest and best safety technology in them. As with everything, safety standards are always changing. With the new computer processors, cars are even able to park themselves. With the new computer advancements, there are increases in the safety of the stability control, blind spot monitoring, Lane departure warning, and Rear-view cameras. These type of safety features start in the high end luxury cars but quickly get installed in the other models. Since many of these are new technologies, they can not be found in used cars yet.
New cars are more fuel efficient. As new advancements in fuel consumption are developed, they start in new cars. Along with being more fuel efficient, new cars also have the newest fuel alternatives. With the new advancements the average fuel efficiency rocketed from 27.5 MPG in 2010 to 39 MPG in 2016. If you put a lot of miles on your car, then the upfront cost of the car can be offset the long term cost of fuel.
Many people who buy used cars plan to trade them in after a few years. With a new car, these cars are usually bought for the long haul. Since the car is new, with almost no mileage, the car will last for over a decade. Many new cars come with warranties that help to cover anything that comes up while driving the new car, for a certain amount of of time and miles. New cars sometimes come with discounts on scheduled maintenance to help you keep the car running its best.
Once you know what you are looking for in the car you are buying, then it is easier to know what kind of car to look at. Many dealership sites help you narrow down the criteria you are looking for.