Every teenage girl reaches a stage where they feel the need to look prettier or more attractive. This is when they have to choose whether to start wearing makeup or not.
However, whether makeup is your thing, or you are just looking for a pretty face to complement your bridesmaid dress by Azazie for your sister's wedding, you need to get it right. Moreover, you need to understand some basics about makeup.
Unlike taking a major step such as breast enlargement  or other cosmetic surgery, experimenting with makeup will help you achieve the look you want after practice and without long-term consequences.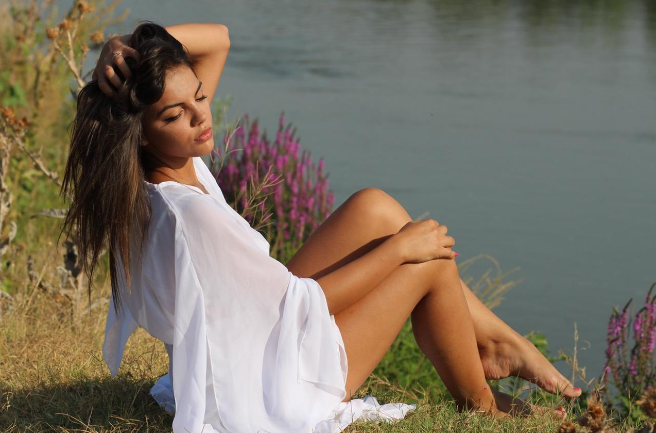 Here are some ideas to get you started on beauty and style:
      Go for a natural look
It is typical to spot models on runways with dramatic makeup such as blue eye makeup, or yellow lipstick. However, it takes practice and a professional makeup artist to achieve such makeup and still make sense. As a beginner, it is advisable, to begin with, colors and makeup that enhances or emphasizes on what you already have. With time, you can learn the colors that work for you best and those that don't.
Furthermore, a natural look is safer in case you are wearing your makeup to a special event where your reputation is everything. A natural look will work best even for that job interview or office event without screaming for attention.
      Apply your makeup in the right lighting
It is always advisable to apply your makeup under the lighting which you will be viewed. For example, if you are going to spend your day outdoors, try applying it outdoors if possible. Also, you can go for some darker colors that are not that 'shouting.'
If you are going out for the night, try applying your makeup under artificial lighting since you will spend most time under such; vanity bathroom sinks often are topped with a mirror to guide you. However, the general rule of wearing makeup is always to try to apply it under natural lighting.
      Establish a focal point
Establishing a focal point is a technique used by many girls who want to look like a pro makeup artist. It is not as complicated as it sounds. All you have to do is establish a focal point by focusing more on the eyes or the lips.
For example, if you decide to wear bold lips such as a bright red lipstick, then try to tone down the makeup around your eyes. On the other hand, if you decide to wear dramatic eye makeup such as bright eye shadow with a cat eye or smokey eyes, then try and tone down on the lips by wearing a nude lipstick or other toned down colors. This will divert the focus to your eyes. Unless you are a model going for a photo shoot, always minimize the drama on your face.
      Choose the best makeup for your skin tone
Most ladies always go wrong when it comes to choosing the right makeup for their skin tone. Just because something works best for your girlfriend doesn't mean it will work for you too. Always consult professionals if you aren't sure of your skin tone. Another tip will be testing it on the back of your hand and see if it matches.
The best fit is the one which disappears into your skin or blends right into it. Also, wear the correct makeup item that best suits your skin type (dry, oily or normal).
Makeup is an art, but it is one which can be mastered with practice and the right tools. It starts with mastering the basics then slowly building up on it to become a pro. The best thing about makeup is that you are allowed to get creative (as long as it makes sense). Bonus tip: Never sleep with a face full of makeup.
Author Bio:
Jim Thompson
Title: Super-Connector at OutreachMama
Jim is a super-connector with Towering SEO and OutreachMama who helps businesses find their audience online through outreach, partnerships, and networking.  He is a professional writer who has been in the business for 5 years. He has hands on experience with cars, tech, and relationship advice, among other things. Because of how quickly he can turn articles around, he is able to take on multiple projects at once. His writing experience spans from SEO articles to technical guides and everything in between.