Summer is the perfect time to work on home improvement projects. The warm weather makes it ideal for working outside improving the curb appeal of your home or creating a relaxing and inviting backyard. When making home improvements sometimes simple changes are the way to go. Sure you may dream of all new siding but sometimes that is not in the cards. Start simple gather the family for these simple home improvement projects that will make your house the best on the block.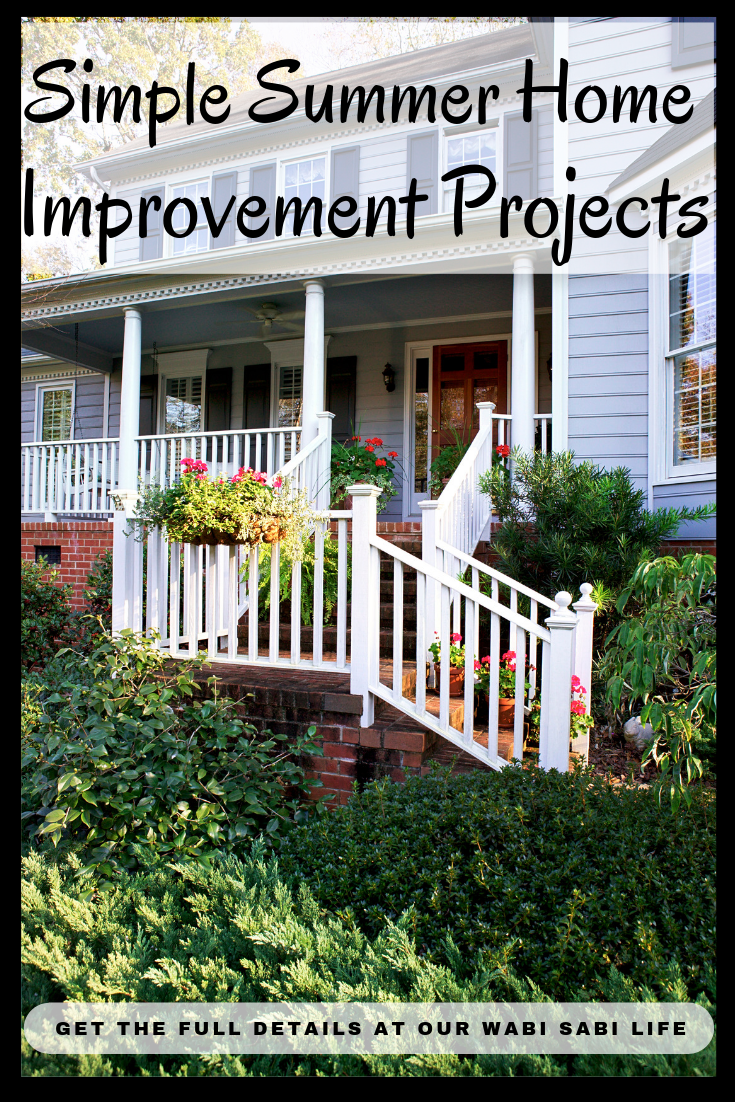 Take some time to give the front of your hame some new curb appeal. Change out the landscaping paint the trim or add something new to give your home a new feel without a lot of effort.
Fast Improvements? When it comes to easy home improvement projects to improve your home fast, take some time to make your backyard a place you want to sit out and enjoy this year. Start with something simple like adding in a new fire pit to sit around with friend and family.
What a high impact low-cost home improvement option? Buy a pressure washer and give everything a quick run over from the house to the deck and even your driveway. With a little time and effort, you can make nearly everything look good as new with a good cleaning.
Add mulch to garden beds and landscaping. Not only will the mulch help your plants survive the summer heat it will add a clean layer on top that looks good as well. Mulching also reduces your work weeding and is worth the time and expense.
Clean the gutters to help them maintain them and keep your home strong and intact. When it comes to gutters maintenance goes a long way to save you money and dealing with it in the summer can keep them operational when winter hits.
Grab some calk for a simple and effective home improvement project. calk around windows and any cracks you find inside and outside of your home. This will help improve insulation and keep your home cool in the summer and warmer in the winter.
Summer is the perfect time to go down in your crawl space or basement and upgrade your insulation. Upgrade insulation, wrap pipes to protect them and fill in any gaps where the elements or unwanted animals can get in. this job will make life much easier when the winter comes by helping keep your home functioning.
Take some time to work on pest prevention and control. While you may not have unwanted critters in your yard yet you don't want to risk them coming around when the weather begins to cool. Remove any habitats that could provide shelter for unwanted animals. Plant lemongrass or lavender in large pots near entertainment areas to help keep mosquitoes away.
Looking for a full family project? Grab the kids and get outside to give your yard a good clean up. Trim back bushes and shrubs, clean under your porch or deck, and have the kids give outdoor toys a good cleaning. Working as a family on home improvement projects is a great way to get more done for less and spend quality time together.