When it comes to your home the view from the curb is your pride and joy. It's the first thing when people see your home and the first thing to catch potential buyer's eye. With some simple home improvement projects, you can improve your homes curb appeal.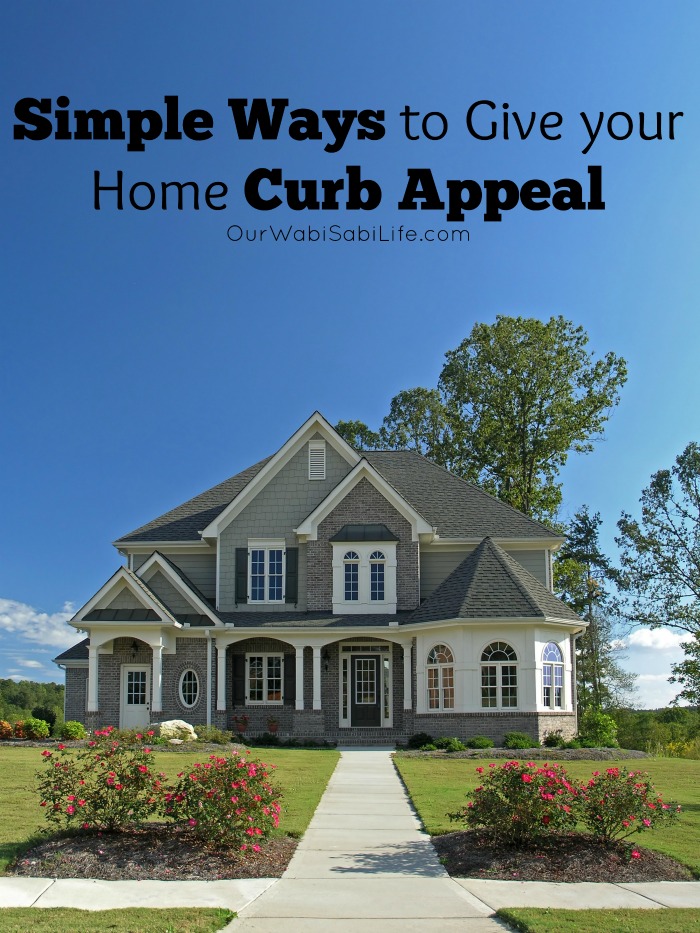 Paint the House
A little paint goes a long way to make a home really shine from the street. Walk across the street and take a look at the front of your house. Make note or areas with peeling or fading paint or think about a color change that would make your home look better. Hop on down to your hardware store to get a high-quality paint and primer mix. Grab a paint scraper to remove old peeling layers of paint. Start high and work your way low as you paint your home. If you want to do just a little painting to spruce things up you will find that painting your trim and front door will make the biggest difference with less work than the entire house.
Landscaping
Take a look at your home's landscaping. New edging on existing garden beds can go a long way to make your home look good from the street. If you don't have a garden bed think about adding this simple addition to help add chatter to your front yard. If flowers are too much work for you hostas make a great low maintenance plant that will add dimension to an otherwise flat yard year round. Really wanna make a change?
Gardening
Another great option to dress up the front of your home up a bit is to add flower boxes of hanging flower pots. The pop of colorful flowers can make the front of your home feel more relaxing and inviting. Potted plants on your front steps can add a bit of height and dimension to longer steps.
Small Things Make a Big Impact
Small things like the hardware on your home mace make a difference in how your home looks. Changing out door knobs, adding a new porch light or replacing your mailbox with an ornamental one can make a big difference to how your home looks from the street.
If you have a fence visible from the street you will find that they can look a bit ragged over the years. an older fence can be spruced up with some paint but a newer fence can usually be cleaned up with a power washer to look it's best with less work. If you don't have a fence and ornamental fence is a great way to change the feel of your yard.
Add Some Flare
Want to add some functional flare? Why not give your house numbers and upgrade to make them easier to see and decorative. This inexpensive project is easy to do and can make a big impact on how your home looks from the street.
Add a big focal point to your yard for instant and dramatic change to the front of your home. Planting a tree or adding a light pole to your front yard are great ways to change the look of your home in a big way.