I am a member of the Collective Bias®  Social Fabric® Community.  This shop has been compensated as part of a social shopper amplification for Collective Bias and its advertiser, 5-hour ENERGY® , #ThisIsMySecret #CollectiveBias
Sleep is for the weak? What am I talking about? Well, here is our life. I work from home. I work completely around my kids schedules. And I still work full-time hours. Which means, early mornings, I usually start around 6 or 7. And very late nights. I usually log off around 1. If we have been running around, playing, or traveling that day, that means no work during the day. If I am lucky, I will get some time during the day when the munchkins are playing something without me.  My AlienStickMan works over nights. And he works 12 hours shifts on top of that. This is rarely a problem during the week. He just does his thing. But on the weekends, when we have something fun planned, it's a problem. For both of us, we have decided, that sleep is for the weak. And we have a secret to help us on those days when we need an added push to get through the day:  5-hour-ENERGY® shots.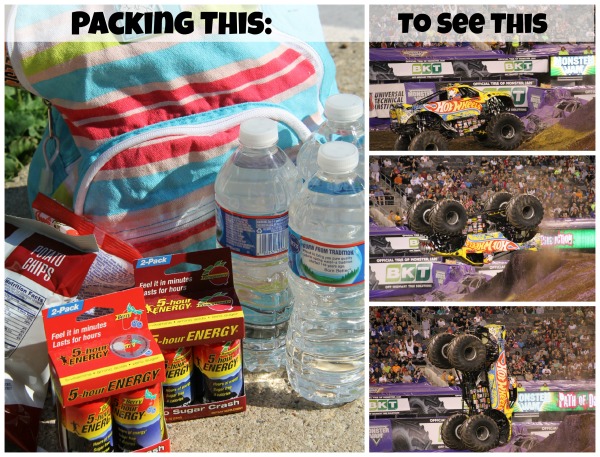 A great example was this weekend. We were planning a super fun day, heading out to Monster Jam, Path of Destruction. Woohoo, who doesn't love giant trucks, smashing over little cars and getting massive air over the jumps? Even doing backflips. Yes, trucks are doing back flips. Jimmy doesn't want to miss that. But, since it is a 2 hour drive, we want to hit the pit party, and he gets home from work at 7 am, that means it is a little sleep kind of day.
Here's how we make it work. He comes home, grabs a few hours of sleep while I get everything together. I run out to CVS and grab some snacks, some water, and some Energy shots. I wanted to take advantage of the sale: Buy one 2 or 6 pack and get a second pack 50% off.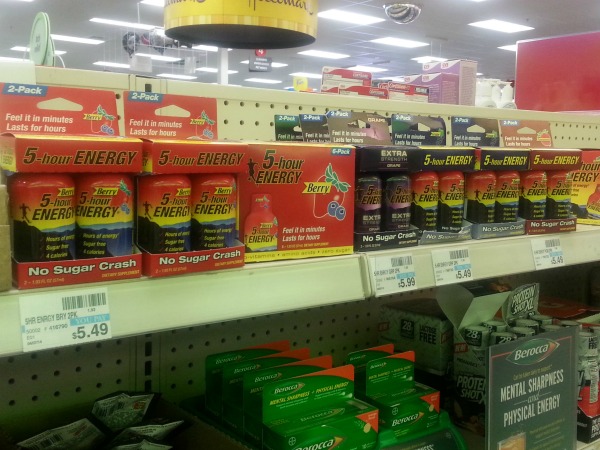 Then I clean out the car, part of my weekly ritual, because my kids make a complete mess out of it. Then we are ready to go. I wake up Jimmy and we hit the road.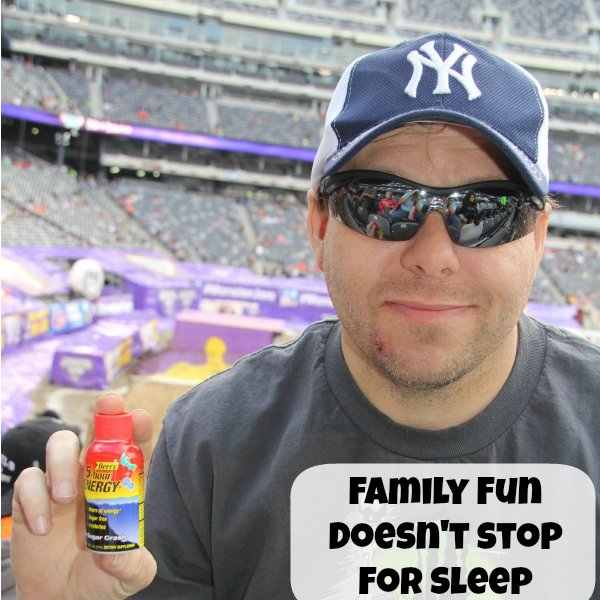 After the drive, hanging out in the Pit with checking out the trucks and seeing the drivers, we hit the stadium and wait for the show. Have you ever noticed that you could be full of energy until you sit down, still, and relax for a few minutes, then forget it. The tiredness hits . Yeah, Jimmy noticed that too. That's ok. Out comes his 5-hour ENERGY® shots. Since there is zero sugar, carbs, or herbal stimulants,  it contains a blend of B-vitamins, amino acids, and essential nutrients, he can take it when he needs it and there is no massive crash later on, making him feel worse. I love that because it starts working in minutes,  we do not have to take it early to "be prepared" for later.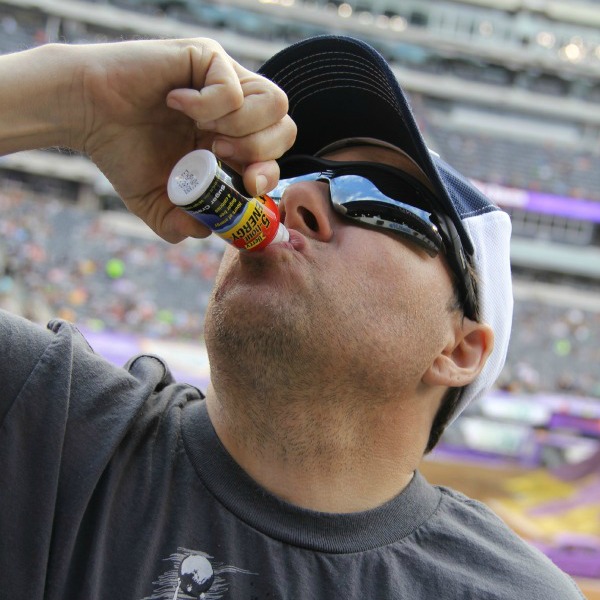 The show was amazing. We saw those trucks do things I didn't think was possible. I mean, seriously, a back flip. Who would want to miss that? And Jimmy was the only one still going by the end of the night. We were all ready to fall asleep in the car, meanwhile, Jimmy was singing, joking and playing around. All because of his 5-hour ENERGY® shots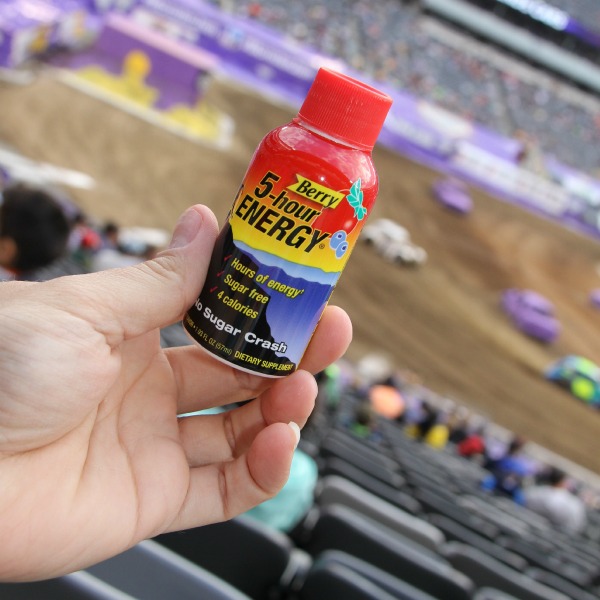 Could you use 6 months of 5-hour Energy®. Here is your chance to win.
a Rafflecopter giveaway

No Purchase Necessary. The How Do You Use 5-Hour ENERGY® Products To Keep Up With Your Busy Summer Days Sweepstakes begins on 6/15/14 at 12:00 A.M. ET and ends on 7/31/14 at 11:59:59 PM ET. Legal residents of the 50 US/DC only. Void where prohibited. By participating you agree to the Official Rules.