I received some of these products for review. All thoughts are my own.
Road Trips Make Easy: Snacks for a Road Trip
We travel a lot. And with 4 kids, it can be kind of expensive. Add to the fact that my kids like love to eat. My kids seem to get hungry as soon as we pull out of the drive way. It never fails. And of course the usual things that I can get for them to eat while we are on the road is a bunch of junk like fast food and chips. I don't want the kids eating a bunch of stuff like that, so I started to always  pack snacks for the kids when we are about to head out for the day, or just to take a drive.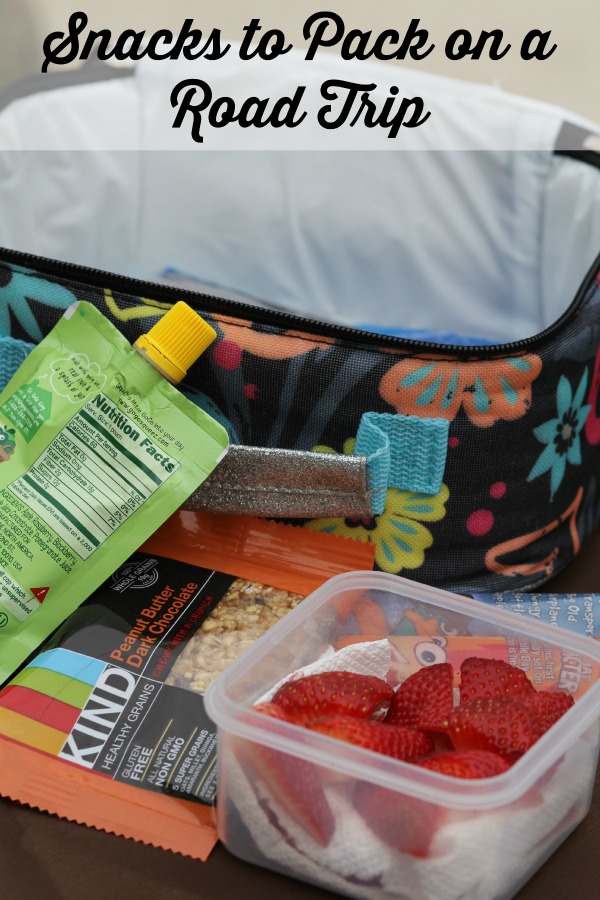 I give each of my kids a lunch box. Inside I start with an ice pack. Then I pack healthy foods that the kids can eat easily in the car without making a mess. That way I can pack some healthy snacks, like fruit and yogurt and know that it will still taste great and be healthy while we are driving.
I like the yogurts in a tube. They are easy to eat, the kids think they are getting a treat, and I can also freeze them. That makes it more fun because the kids think it taste like ice cream.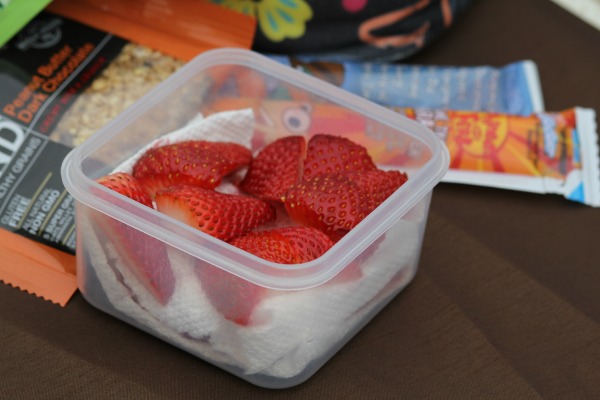 When I pack fruit, I get everything washed and cut up. To help keep it fresh I layer the fruit between paper towels. It helps to absorb the moisture from the fruit being cut up but still keeps it easy to eat.
Food in a pouch seems to be everywhere now. My kids love anything in a pouch. There is fruit, apple sauce, yogurt, even pudding for a sweet treat. There is very little mess and the kids think they are fun.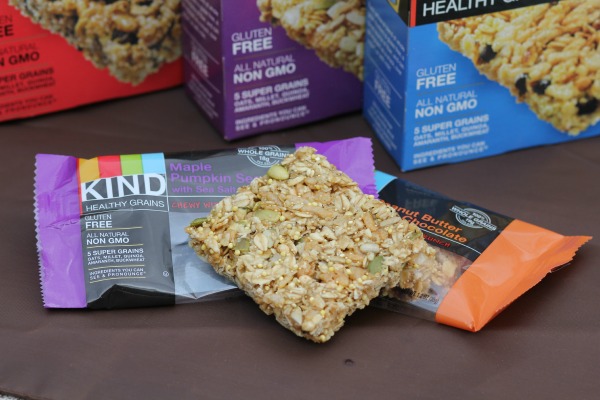 Granola Bars make great snacks, especially when they are filled with lots of whole grains and not over loaded with sugar. Kind Healthy Bars make a great snacks. They 100 % whole grains, Gluten Free and have no GMO ingredients. I love that I can pronounce all of the ingredients and know what they are. We love the 4 flavors we have tried, Maple Pumpkin Seeds (Willow's favorite), Vanilla Blueberry, Peanut Butter Dark Chocolate (my favorite) and Dark Chocolate Chunk (Serenity's Favorite).
Another great snack to pack is some cereal in a baggie. My kids love being able to take some of their favorite cereal along in a bag. We also have containers that hold milk on the bottom and cereal in the top. Then all we have to do is combine them. I only let the older kids use these in the car because as you can imagine, they would be easy to spill and no one wants spilled milk in the car.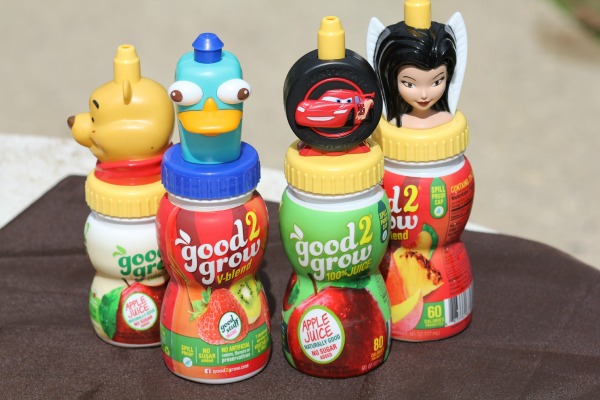 Of course we need something to drink. I prefer that the kids only drink water and real juice. I just don't think that the kids need to be drinking a bunch of chemicals and fake sugar. My daughters get very excited to pick out their Good to Grow juices. They are full of fruit and veggies, no added sugar, artificial colors, flavors, or preservatives . They love the different tops and try to collect all of their favorites. The bottles do not leak like some other water bottle type juices so I do not have to worry about what will happen if they drop their drinks in the car.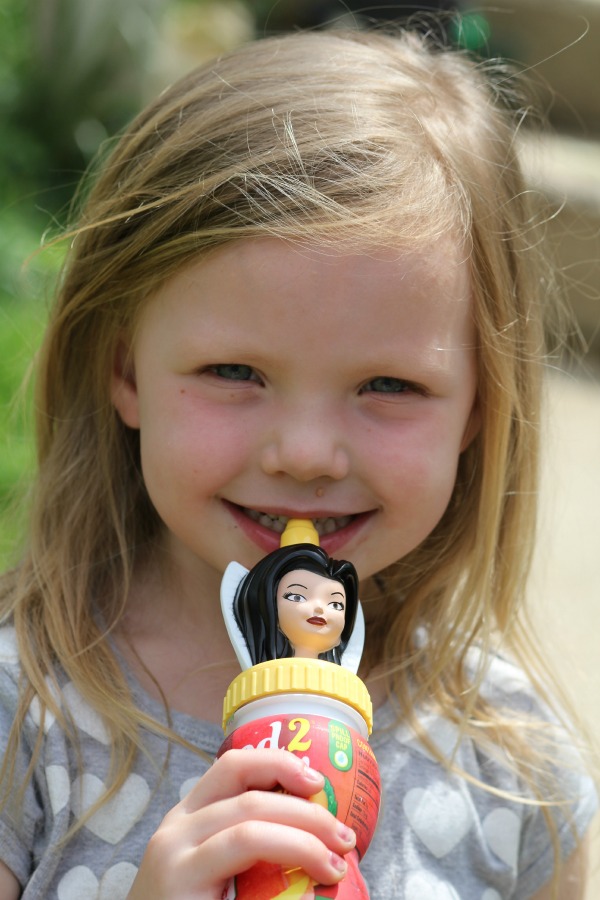 Packing snacks on a trip can make sure that everyone is eating more healthy and can save a lot of money. Saving more money means more road trips!
What are your snack ideas for a road trip?