This is a sponsored post written by me on behalf of SnowCast for IZEA. All opinions are 100% mine.
Your alarm will be going off soon to let you know it is time to start getting the kids ready for school. But before it can go off, there is a phone call. No school today. What? You didn't even know it was supposed to snow last night. What are you going to do with the kids all day? How are you going to keep them entertained and not fighting all day while you are stuck at home?
There is no reason that snow days need to cause turmoil in your day. Take a snow day and make it fun.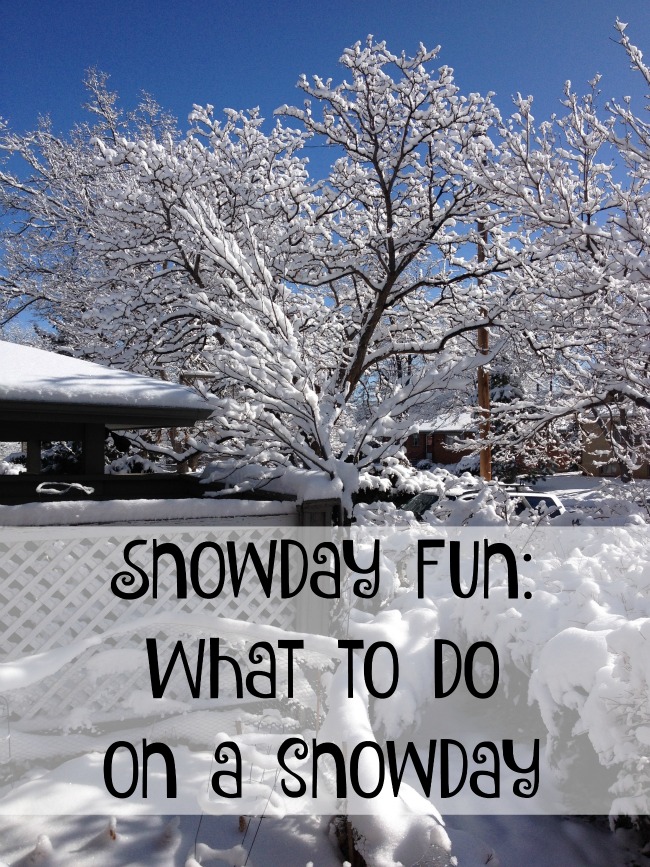 Snowday Ideas
The best way to enjoy a snow day is to be prepared. That means, first you have to know that it is going to snow. I am not a news person. I have no interest in stalking the weather station to know whether it is going to snow. So I need something that let's me know that snow is coming, how much I can expect and the details, quickly and easily. SnowCast, for iOS, is just what I need. First, Download the app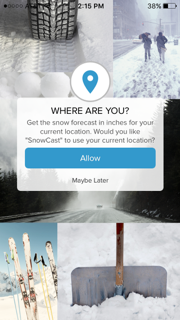 Then set your location. Don't want to use the GPS. That's fine. Add in your location by zip code. Once the app knows  where you are, it tells you if it is snowing now, how much snow you can expect in the next 4 hours, all the way up to 48 hours from now.
You can see how much snow you have received. Since the Snowcast app has an allow notification feature, the app can let you be prepared ahead of time to know that tomorrow might be a snow day.
So what are you going to do once you know there is going to be a snow day? Make it fun.
1.Get the snow gear ready. Let the kids throw snow balls, make snow angels and sled down hills. Don't have hills? Make your own if there is enough snow.
2. Make snow cream. Put a bowl outside to catch the snow. With just a gallon of snow, a cup of sugar, vanilla and 2 cups of milk, kids can create their own snow ice cream.
3. Picnic inside. Just because there is snow on the ground doesn't mean that you can't have a picnic.
4. Forts. Forts everywhere. Stretch blankets out and drape them over couches and chairs.Tack them to walls. The more climbing kids have to do to get from one section to another, the happier they will be. Kids can play in a fort for hours and still not get bored.
5. Game marathon. Why not see who can score 1000 on Uno. Play Monopoly until someone win. Teach the kids how to play Rummy and see who can get to 1000, or maybe even 2000.
6. bake something. Kids love to be in the kitchen as it is. Add in a special treat that they get to eat later in the day and it will help kids stay entertained and behaving.
7. Color. Look online for snow themed coloring sheets and print them out. Hold a contest to see who can create the craziest snowman picture.
8. Fashion show. If you have kids who enjoy getting dressed up, have them put together their favorite styles and hit the catwalk, striking a pose as they go.
9. Read. Have the kids read some snow stories. Look through the books you have on hand or check out some free books from Amazon. See what ideas the characters are using to enjoy their snow day and see if the kids want to try them
Use the SnowCast app to know when a snow day is coming your way and then make the most of it.