This week's Elfcapades
Last week Chelsea, the magic Elf, came to visit us for the holidays. The girls are completely in love with her, and are excited every night get tuck her into bed. In the morning they can not wait to see what kind of mischief she has gotten into over night while they were sleeping. Want to see what she has been up to this week with her Elfcapades?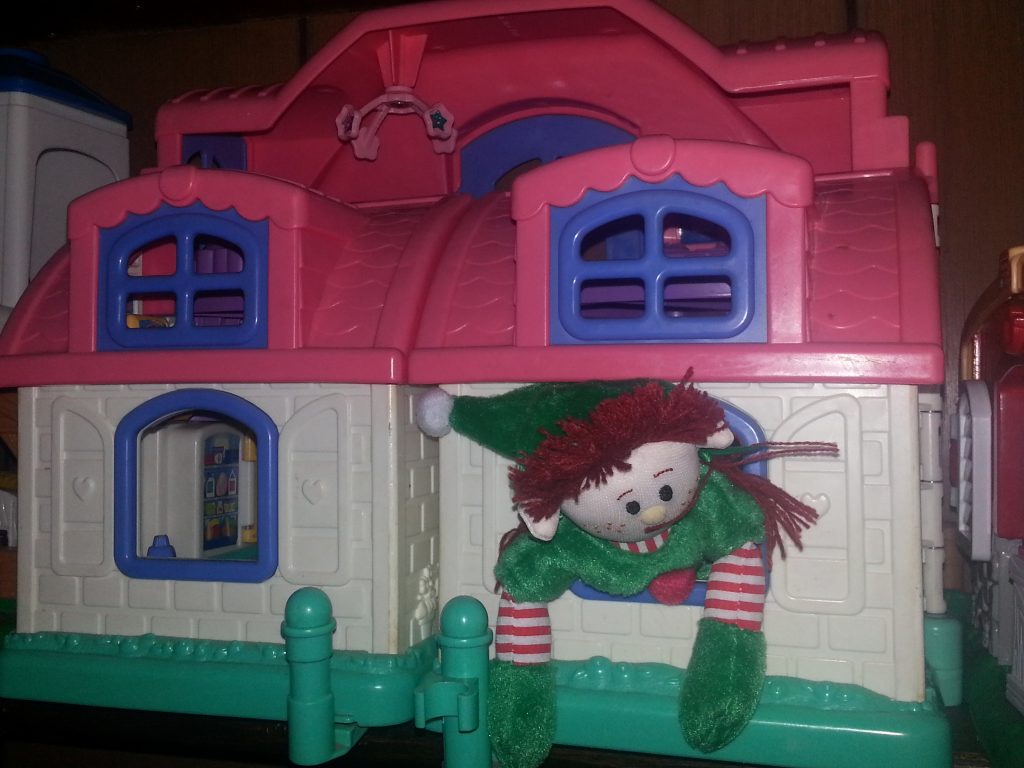 She also wrote on the art easel saying this was her new home.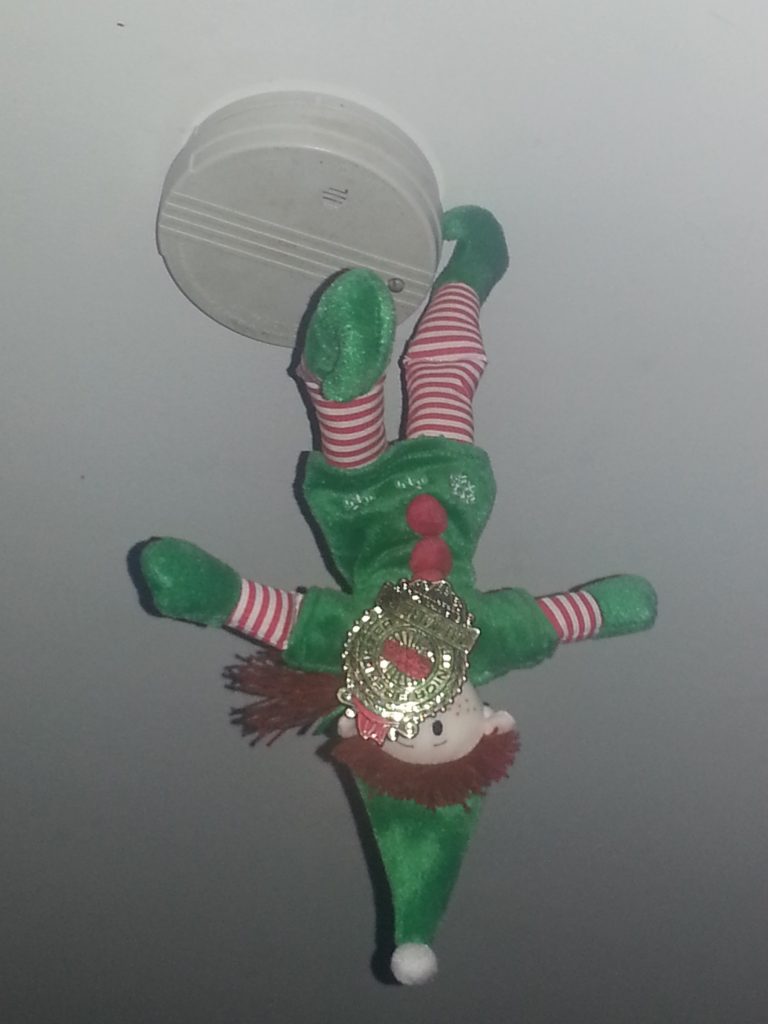 She decided she wanted to be a fire fighter. She is wearing the  fireman's badge.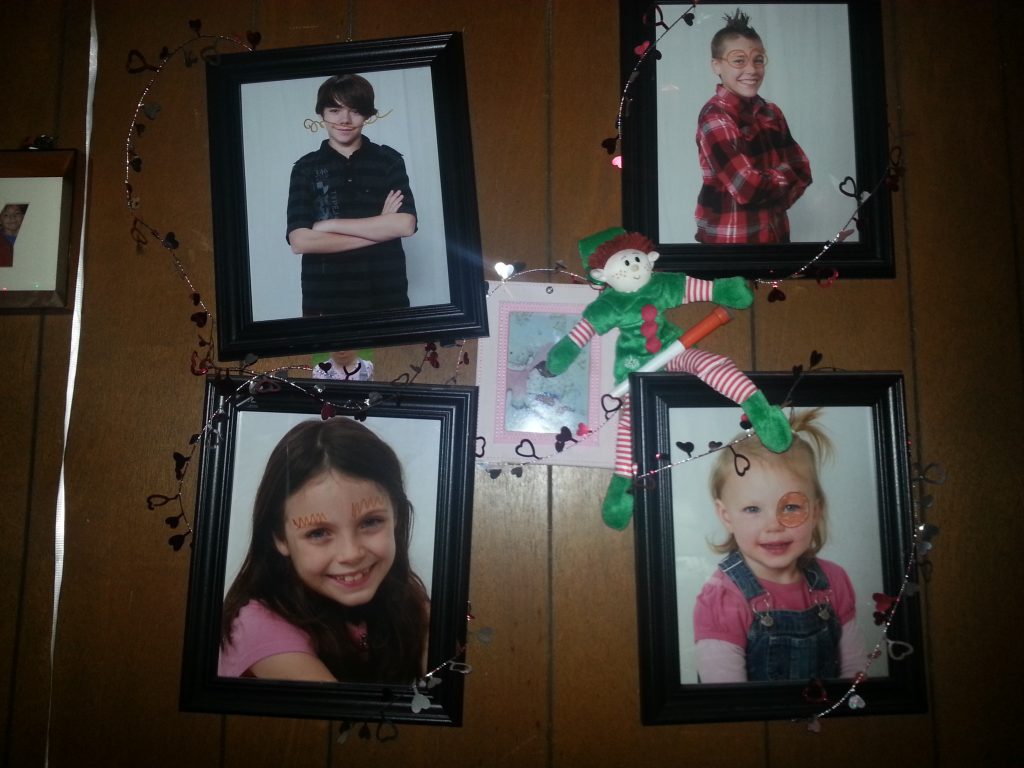 She drew on the kids' pictures. That better come off!
Do you have a magic elf at your house? What kind of Elfcapades have been going on? Do you kids get a kick out of it?