I am a Mattel Disney Insider. All thoughts are my own.
My girls are all about the princesses. I mean, they play princess all the time, they talk about them and are in love with everything princess. Me, on the other hand, I have some issues with the whole tv and movie princesses. Some of them are not really the role models I want for my girls. I am all about girl power and teaching my girls to be strong and stand up for themselves and what is right.
Some of the newer princesses are doing much better teaching girls to be powerful and confident. But when Sofia the First stormed the scene a few months ago, I was all aboard. This little spit fire is strong, confident and is up for a challenge. The short movie was great, but the episode where she decided she could join the team even when they said only Princes played, and then she proved to them that she could do it. My girls loved the show and I was happy to watch it with them.
If your girls love the Talking Sofia the First, they are going to love this doll. This doll not only features Sofia and her classic purple dress with special amulet, she also comes with her animal friends.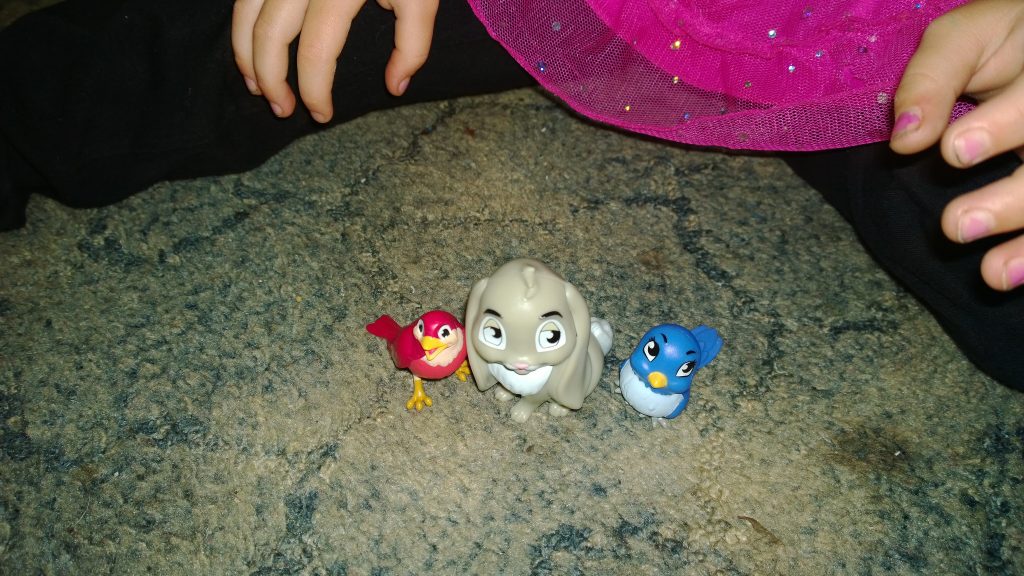 Sofia's special amulet lets her talk to animals. Sofia can chat with her animal friends by facing the animals to her necklace. She has sayings and her animals talk back.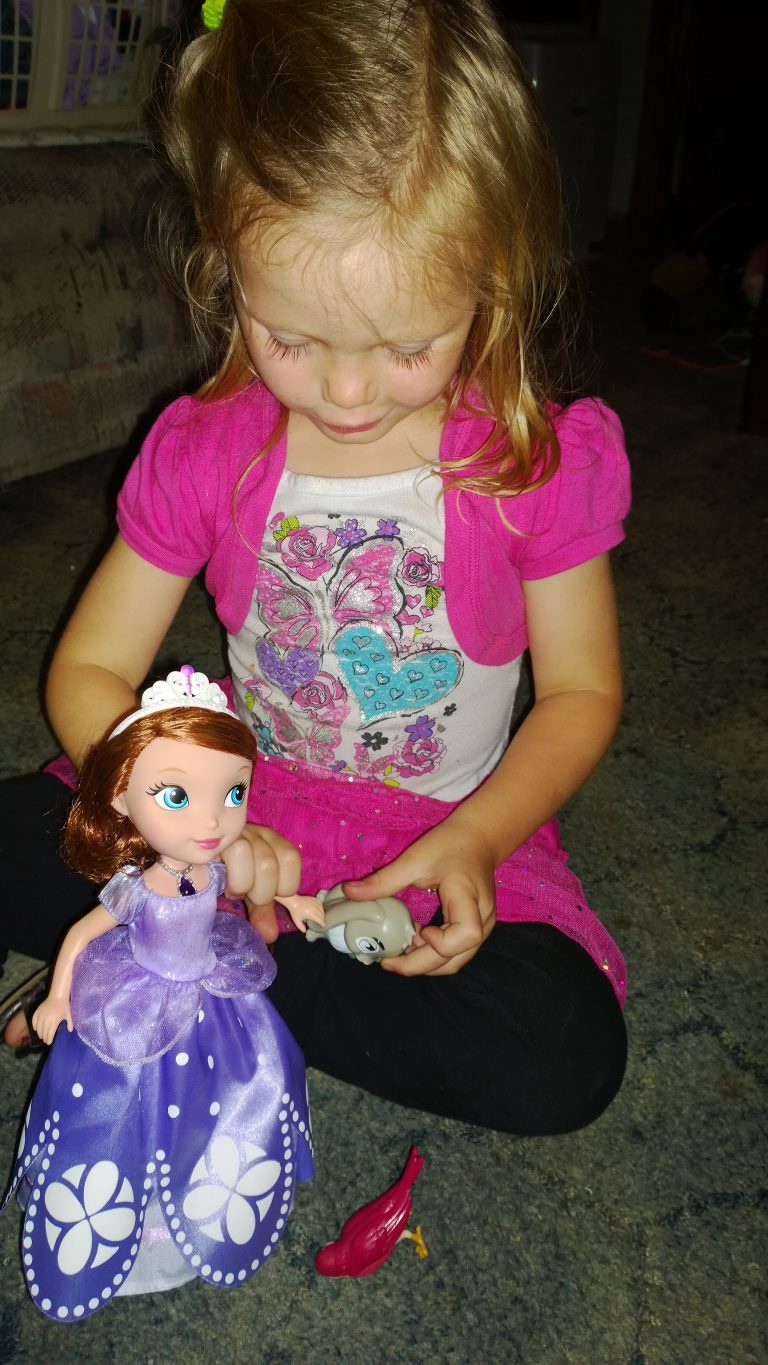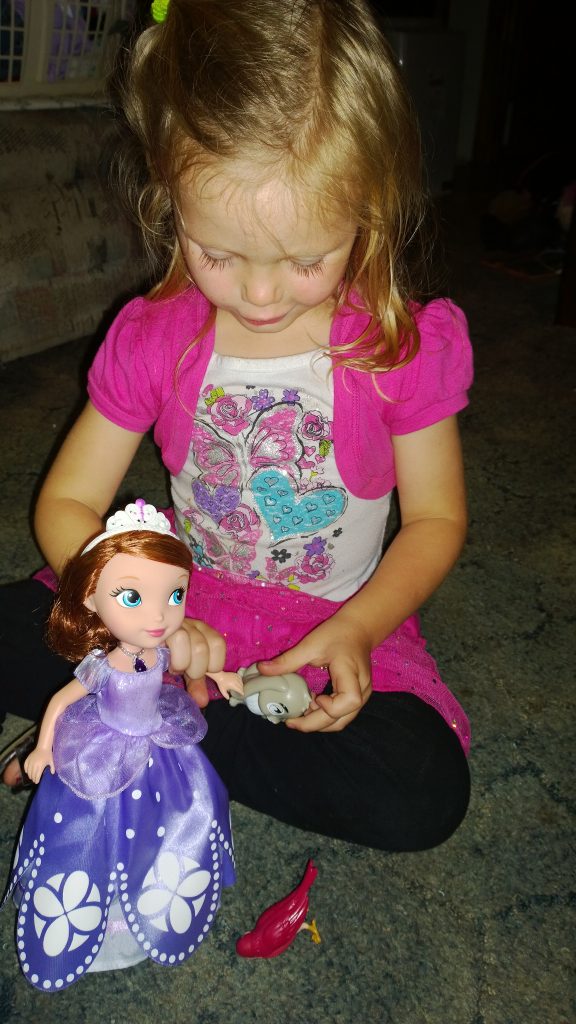 As you can see, my daughter loves her new Sofia dolls and friends. The doll is very sturdy and we love how clearly it talks. It is fun for us to re-enact some of the scenes from the show and even more fun for us to make up our own.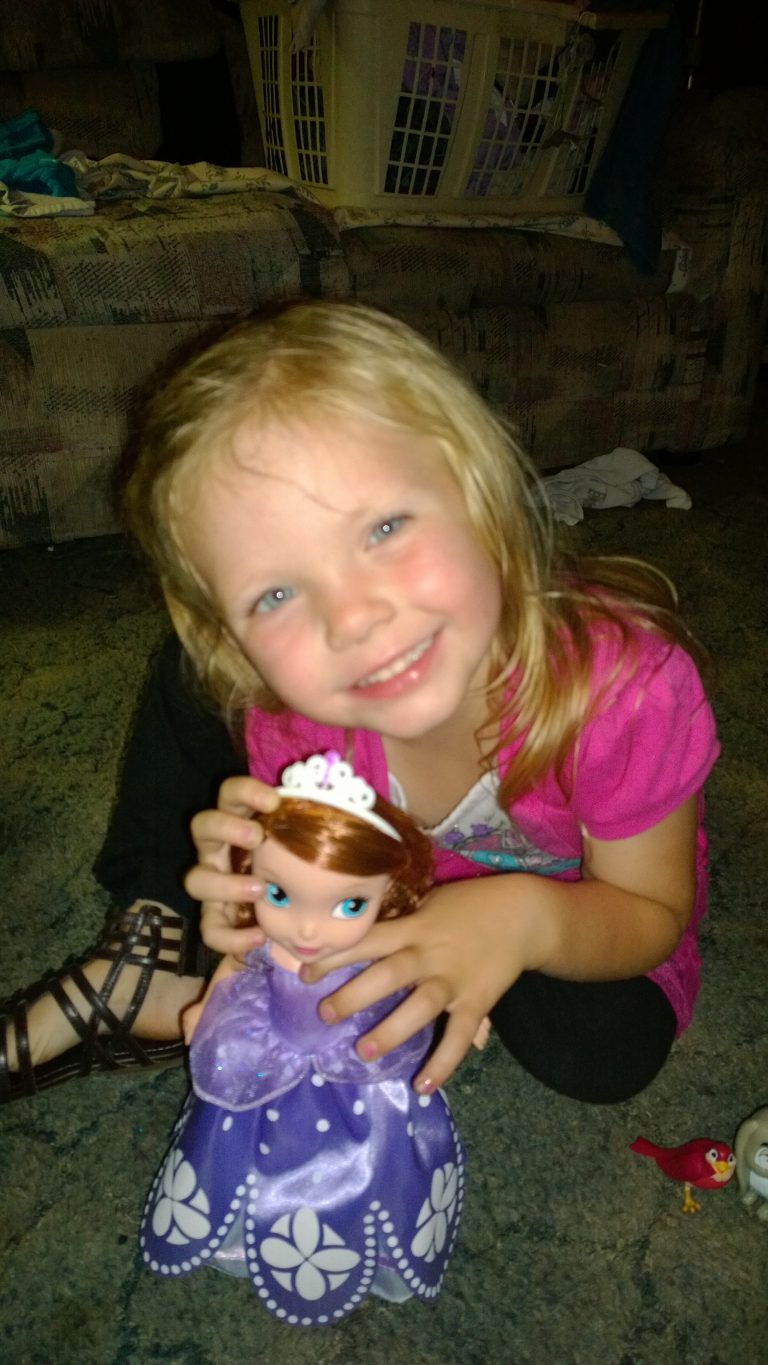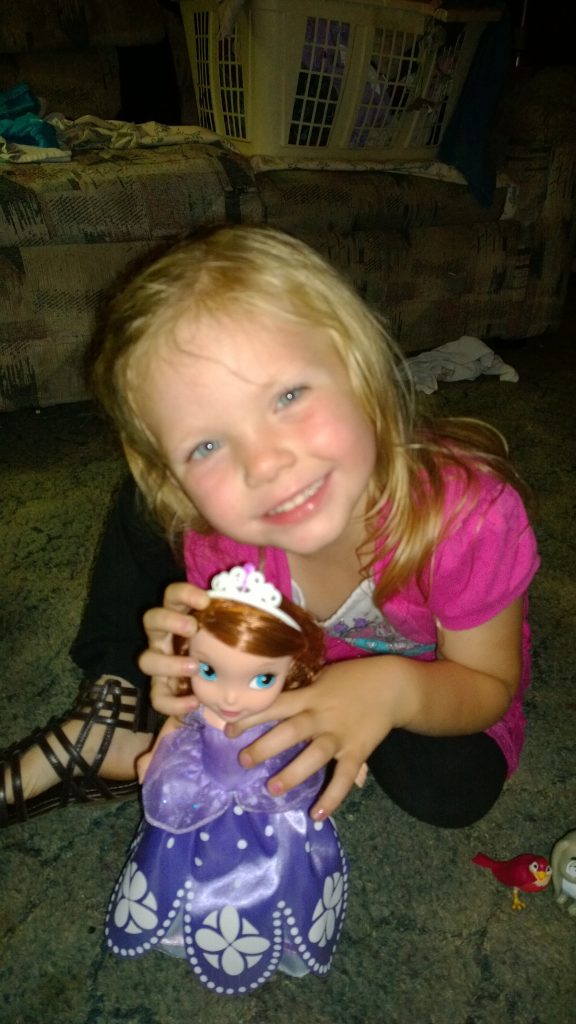 Have your kids watched Sofia the First? Do they enjoy acting out the show?