If you are looking for a great gift idea for someone, and not just at the holidays, then a Spoonful of Comfort is the perfect idea. It is like taking the idea of delivering a home cook meal, elevating it up a notch, and being able to send it to someone no matter where they are. And there are so many options.
I recently had the chance to sample a package from Spoonful of Comfort and let me tell you, it was fantastic.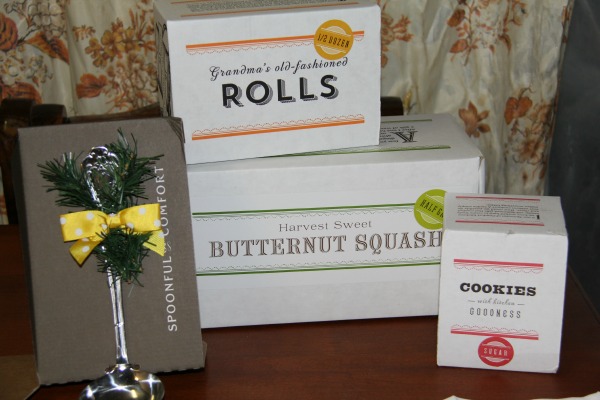 My holiday care package came with a 64 ounce glass jar of butternut squash soup, dinner rolls, and insanely yummy, beautiful sugar cookies. Not to mention the lovely ladle to spoon it into the bowls. It also came with a beautiful vintage tea towel.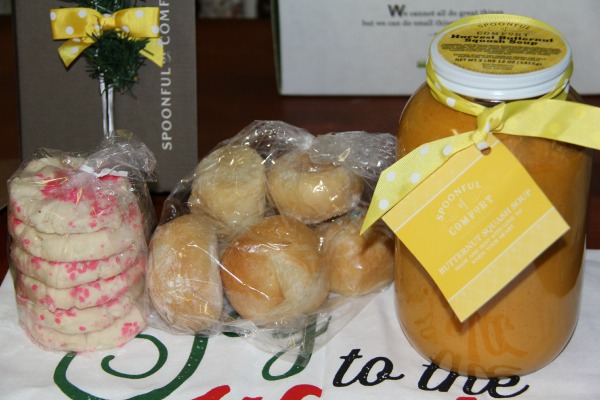 There are gift baskets for all occasions. You can gift baskets for Thinking of You, Get Well, Sympathy, College Care Packages, New Baby, Corporate Gifts, the featured Butternut for the cold weather, and Holiday. Packages vary in size and come with variation of Chicken noodle soup, rolls, cookies, even tea or hot chocolate and some added extra goodies.
A Spoonful of Comfort gift basket is perfect for the holidays or anytime you think someone could use a little extra love.