Just like spring cleaning your house, your car needs a good spring cleaning too and there is no time like this spring to get started. Bedford Jeep wants you to know these easy tips for spring cleaning your car.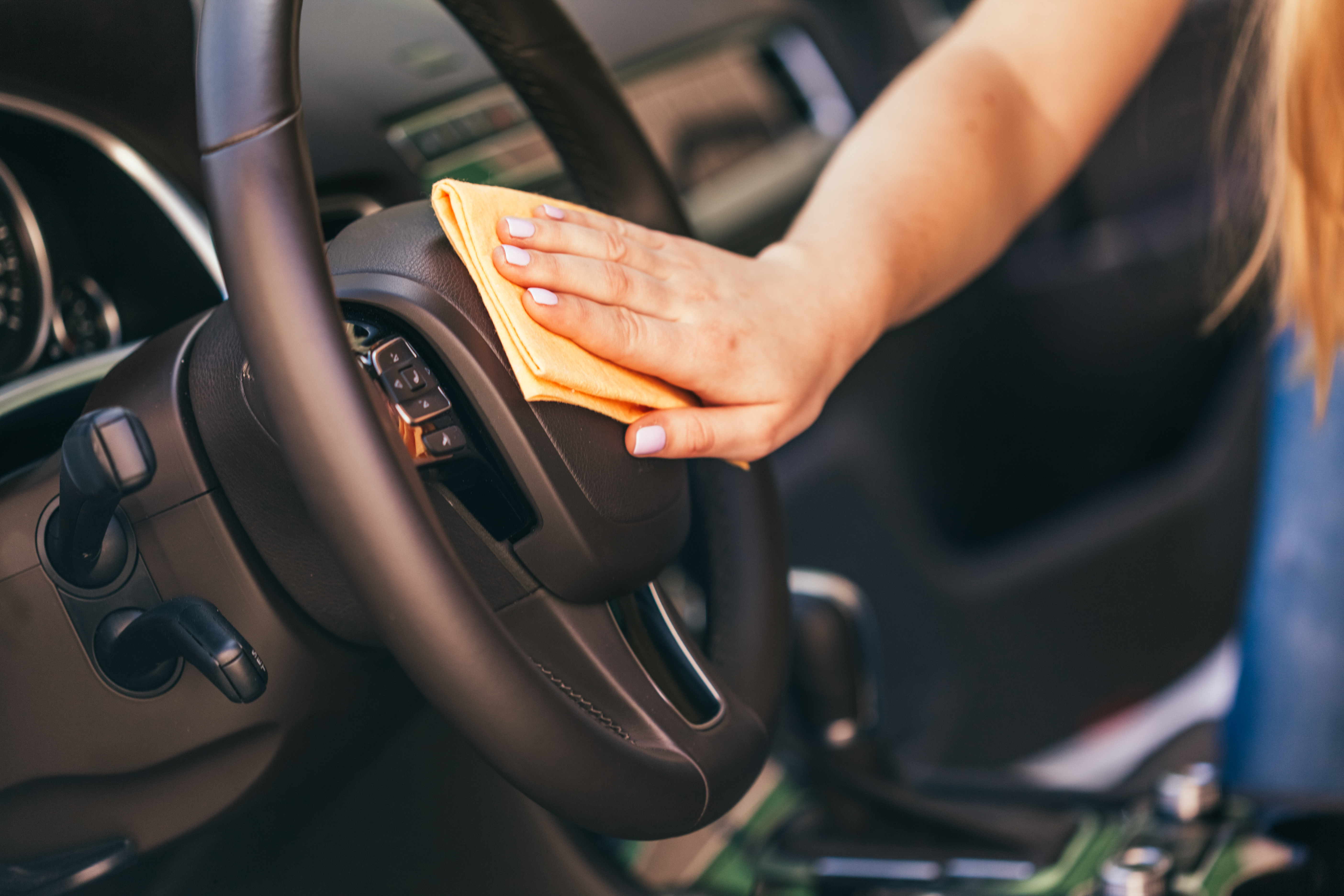 Spring Cleaning Your Car
Just like the house, after a wet, icy winter, your car needs a good cleaning. There is no better time than spring cleaning. Use these tips to get your car nice and clean., just in time for the beautiful road trip weather.
Change the Tires
Take those winter tires off the car. You have been driving around in wet slippery and icy conditions for months so you needed those tires, but now you won't need them anymore. Switch to all weather tires.
Clean the Exterior
Winter is hard on your car in many ways, but the exterior of the car takes a hard hit. From the salt, salt and debris can cause issues with the paint. Pick a beautiful day, soak up the sun and give your car a complete washing. This is the best way to get all of the winter grime and grit off the car. Adding a good wax coating on top. This seals the paint, repels the water and makes the car shine like new. Be sure to only use car cleaning supplies and not regular soap. Regular soap eats away at paint.
Clean the Interior
Just like the exterior of the car has been subjected to ice and mud and salt, you have brought all of that into the car with you as you get in and out. The dirt and grime has gotten into the seats and mats. This is a great time to thoroughly clean the mats and seats. Wipe down the dashboard. Regular household cleaners do not clean the car interior well. Maybe use some protector on the leather in order to protect it from the hot summer sun. You need specialized interior car cleaners.
Clean Out The Trunk
As you get through the winter, you probably have a collection of stuff in the trunk. Now is the time to clean out the trunk. Store all of the winter supplies to make room for the fun summer things you will need to carry around with you. If you keep a go-bag in your car, this is the time to check the supplies and change out the winter supplies for the summer supplies.
Get the Car Serviced
As the spring weather comes in, you will want to have your car serviced, even if you do this yourself. Have the wiper blades checked, the belts and hoses. Have someone check the alignments and give the car a once over.
If you do these things to get your vehicle ready for Spring, you will have one less thing to worry about as you take on your warmer weather adventures. Plus, your car will look amazing!