This post contains affiliate links. If you buy something from them, I earn a small percentage that helps keep The Spring Mount 6 Pack running.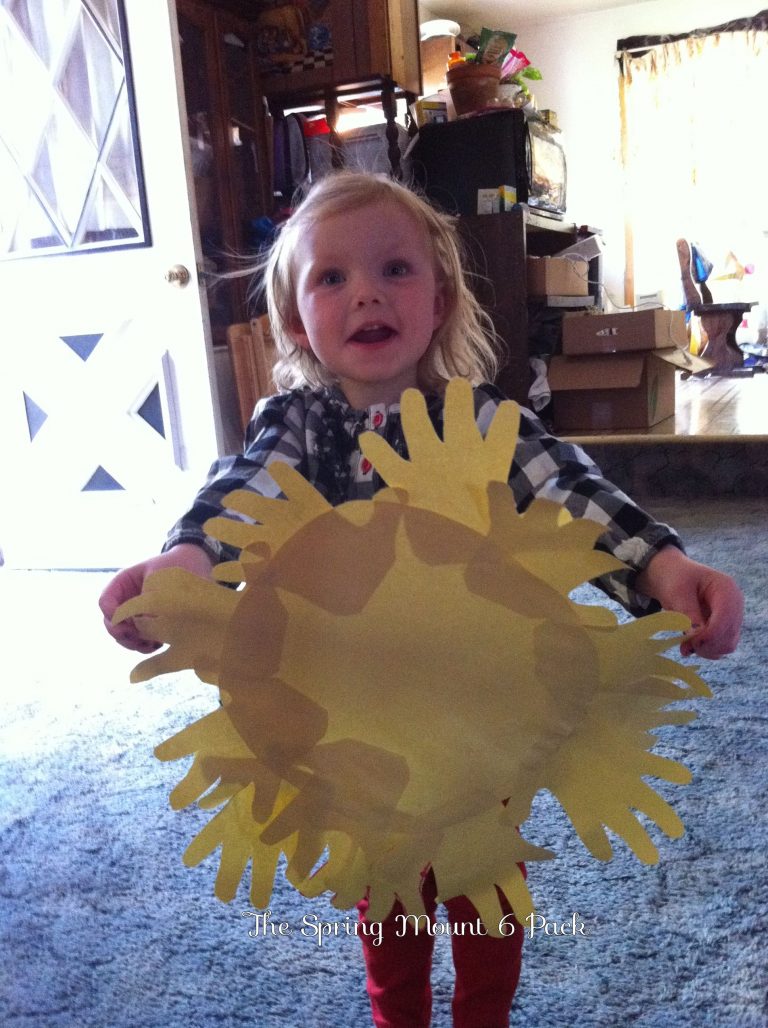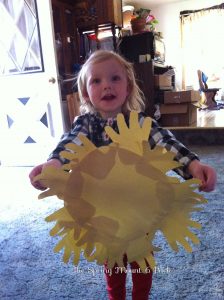 Do the April showers have you down? Need some sun shine? Or maybe you are looking for a Cinco De Mayo craft. Either way, this cute easy sun is a great craft for your toddler.
First cut out a large yellow circle. Then trace your toddler's or preschooler's hand. This is Willow's favorite part. I have the paper folded in 4's and use abour 4 or 5 sheets of yellow paper, depending on how many sheets I have available.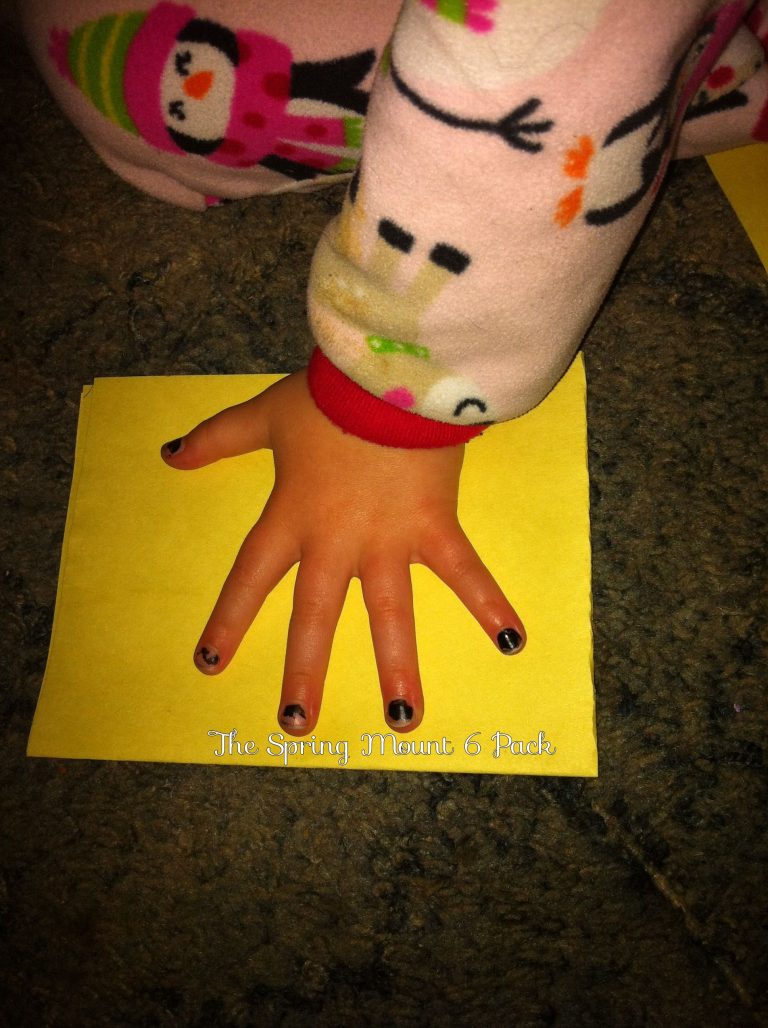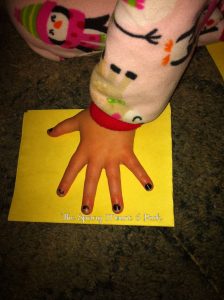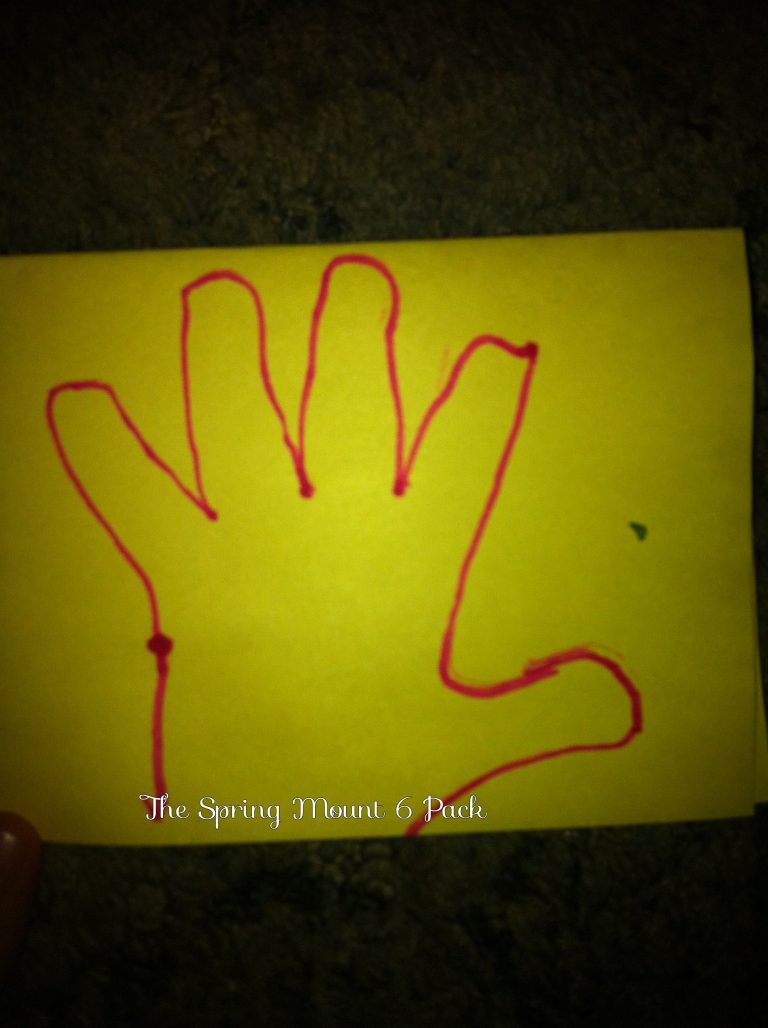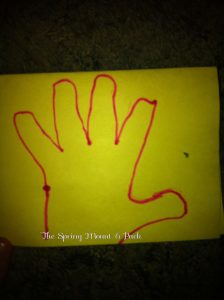 Cut out all the hands. Then do a line of glue around the outside of the circle. Glue the hands down with the fingers sticking out. Glue sticks would dry faster, and allow you to enjoy your sunshine more quickly!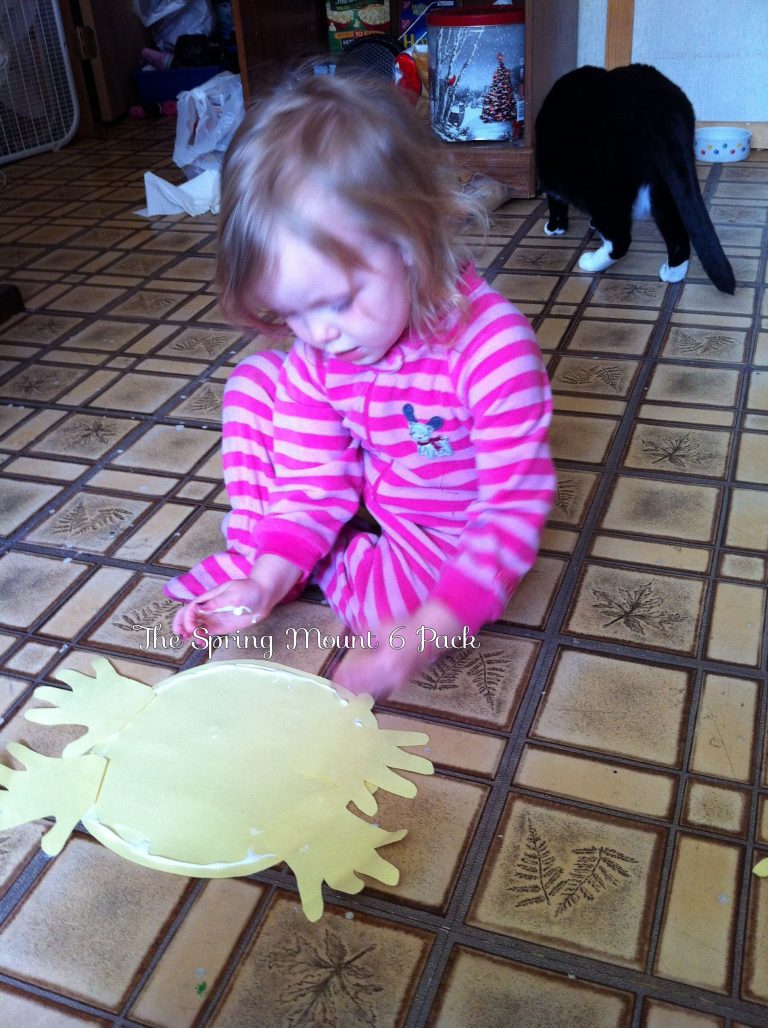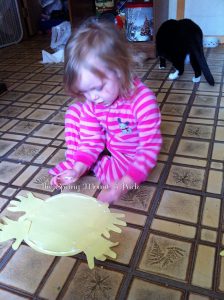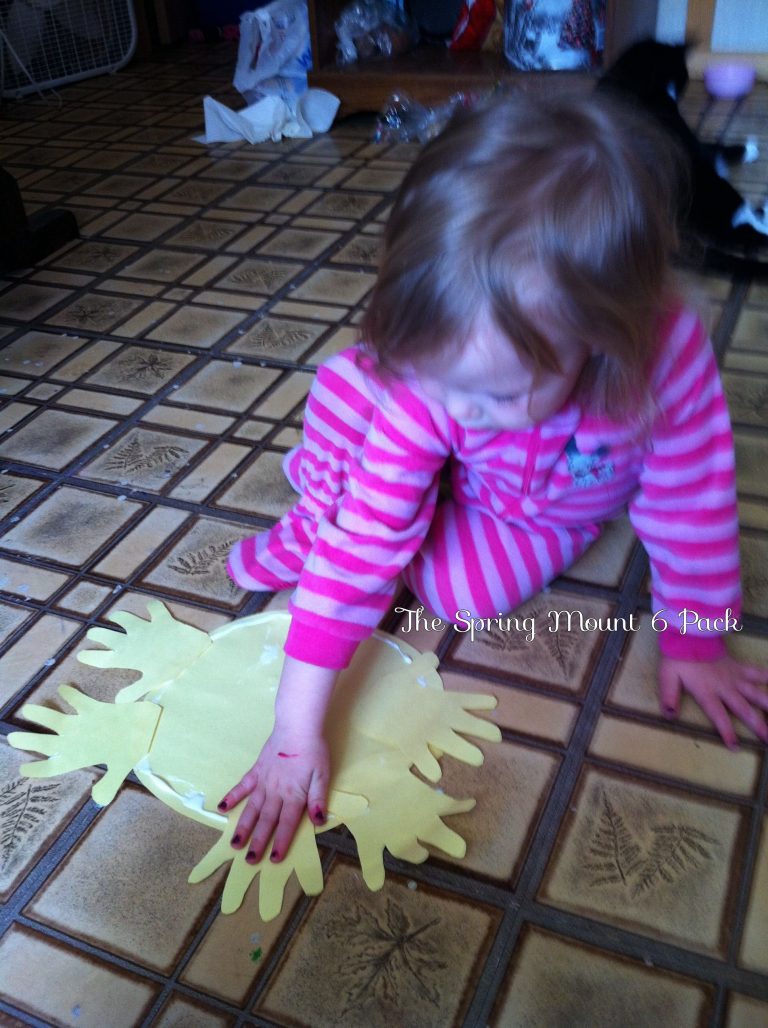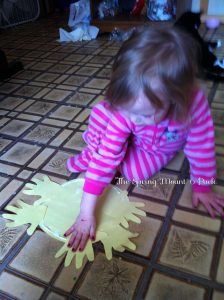 Then let it try.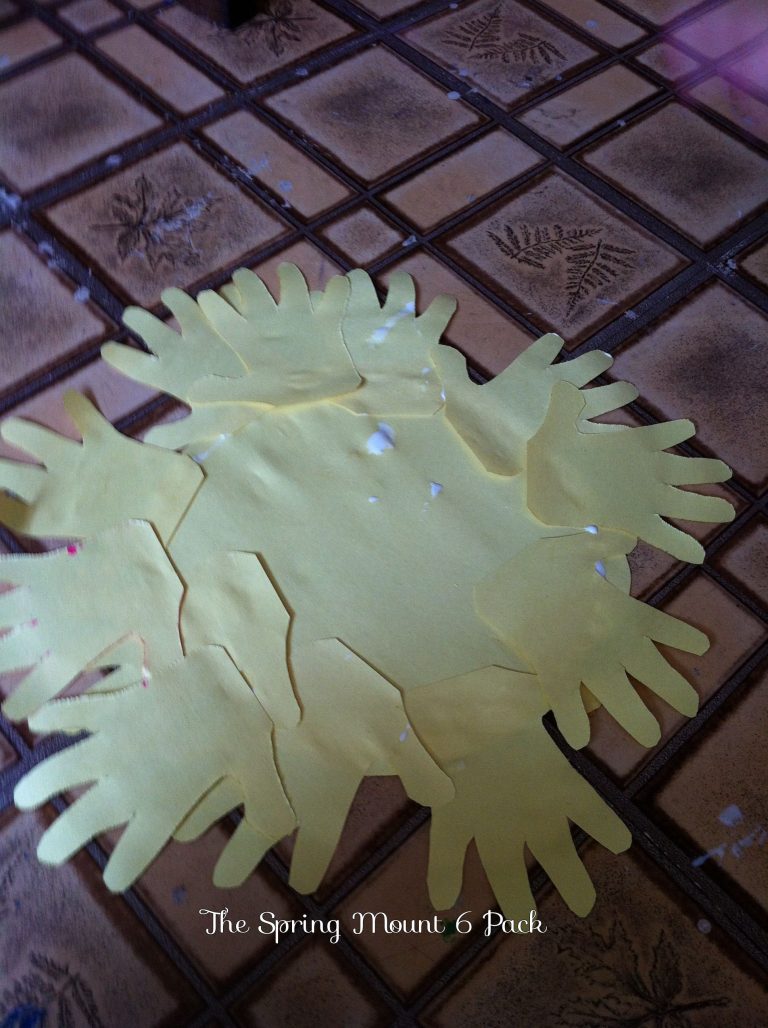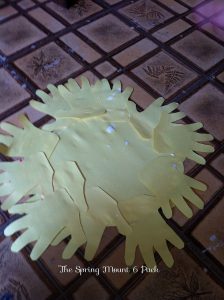 Show off your Sunshine!