This post about Stage 4 Cancer Treatments is sponsored by Cancer Free Living. All thoughts are my own.
Stage 4 Cancer Treatments
Don and I started dating in the beginning of May 2015. May 10th to be exact. On May 22nd, he received news that would forever change our lives. The symptoms he had been having had led to a biopsy, and the results were back. Stage 4 prostate cancer and without treatment, he would die in 17 months. That might have been the scariest moment in my life. I cannot even imagine how Don felt right then. And that is when I started looking for stage 4 cancer treatments.
I spent hours reading online. I looked for what the medical community was saying about stage 4 prostate cancer. I read to see what options we have for natural cancer treatments. I read what I could do to increase his immune system and lower his PSA. I was looking for good, effective alternative cancer treatments as well as traditional treatments. I wanted to find out everything I could.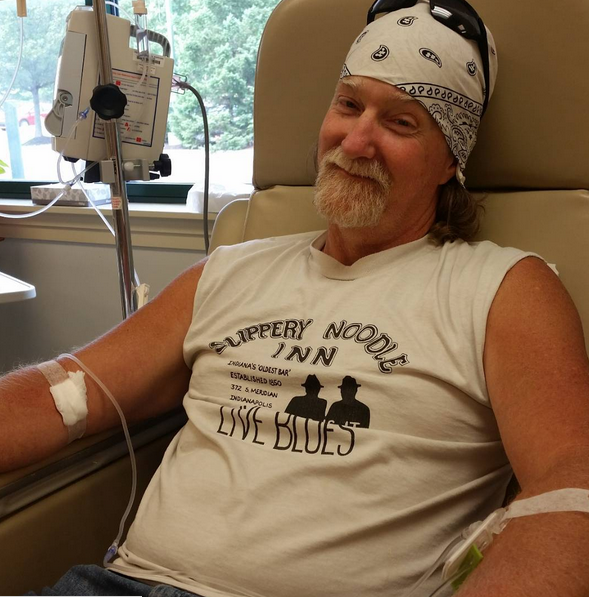 Cancer Free Living is a site that offers so many resources. The site was created because the creator's mom was diagnosed with stage 4 cancer. Peggy Sue's  Stage 4 Cancer story is amazing and fills me with tremendous hope. Peggy Sue was given 2 months to live because of her stage 4 cancer diagnosis. Peggy Sue started with conventional treatments. She started chemo, and during the 2nd round, the 2nd treatment, she coded in the chair. Without being able to go forward with treatment, the dr send her home to die.
Her husband started looking for other treatments. He found Mexican Cancer Clinics and after spending 3 weeks there receiving alternative cancer treatments, Peggy Sue left the clinic with no signs of cancer.
I know that hearing Peggy Sue's story got my attention. I have spent a lot of time reaching through the Cancer Free Living site. I highly recommend anyone who has stage 3 or 4 cancer, or loves someone with cancer to listen to Peggy Sue's story and contact Cancer Free living.
Don and I will never give up. We are living our life to the fullest every moment, like it is the last day we have, but we are striving for 25 years. We have used traditional methods and we are trying alternative cancer treatments. Anything to get our 25 years together.
The statements made on CancerFreeLiving.com have not been evaluated by the Food and Drug Administration. The content published by this website is intended for educational purposes only, it should not be construed as dispensing medical advice or making claims regarding the cure of diseases. You should always consult with a medical professional.