This is a sponsored conversation to tell you about React Mobile. All thoughts are my own.
When I was young, I was able to run around the neighborhood, even walk 3 miles to the mall with my friend. The thing is walking there required us to walk through the woods on the trail, through a local neighborhood and then cross a highway to get to the mall parking lot. We did it 2 or 3 times a week, and sometimes I walked it by myself to get to my friend's house. I even walked home that way in the dark, by myself.
I can not imagine letting my kids do that. My boys are older than I was then, and I worry letting them walk off into town by themselves. I get worried. While we live in a very small town, there are those horror stories of the guy in the white van driving around asking for kids to come up to him. And 6 months ago a girl was murdered by her boyfriend on the trail. He stabbed her and left her there. And while all of these things are remote and scattered and "chances are they will never happen", it all scares the live out of me.
If only there was a way that the kids could immediately call for help if there was an issue. Or I could check where they were if they made it on time and if they were safe.With React Mobile, they could easily push a button, at any time, any where and call for help.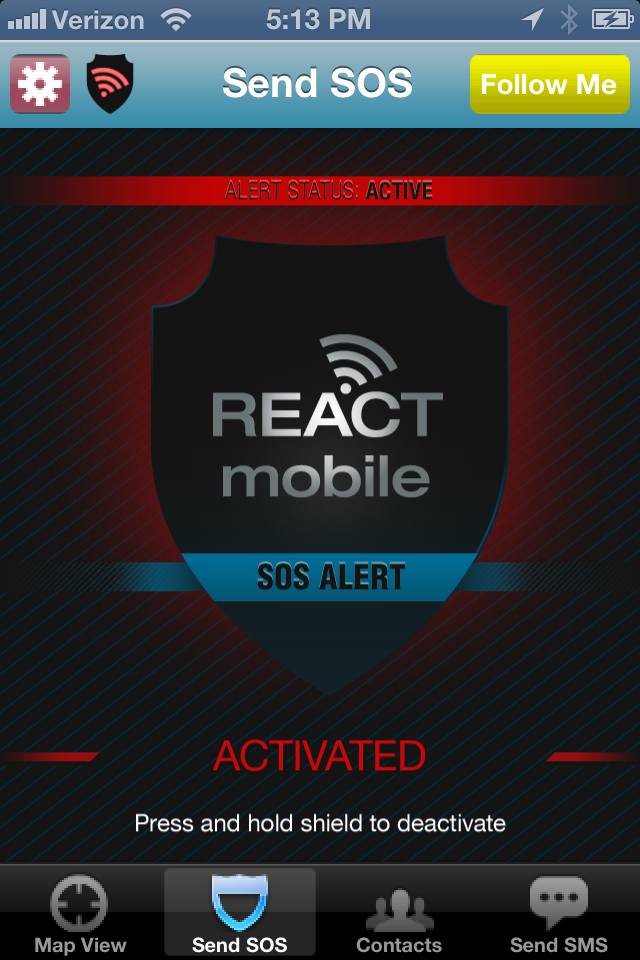 React Mobile is an app, available from iTunes or Google Play, that allows someone to call for help. It turns a smart phone into a safety tool. It can be used to report incidents and criminal activity. But better yet, It only takes pushing a button and it sends a distress call that includes a GPS location. This goes directly to the emergency contacts by text message or email. user can also choose to post the alert to Facebook or Twitter. Then the app prompts to call 911 if the SOS is triggered.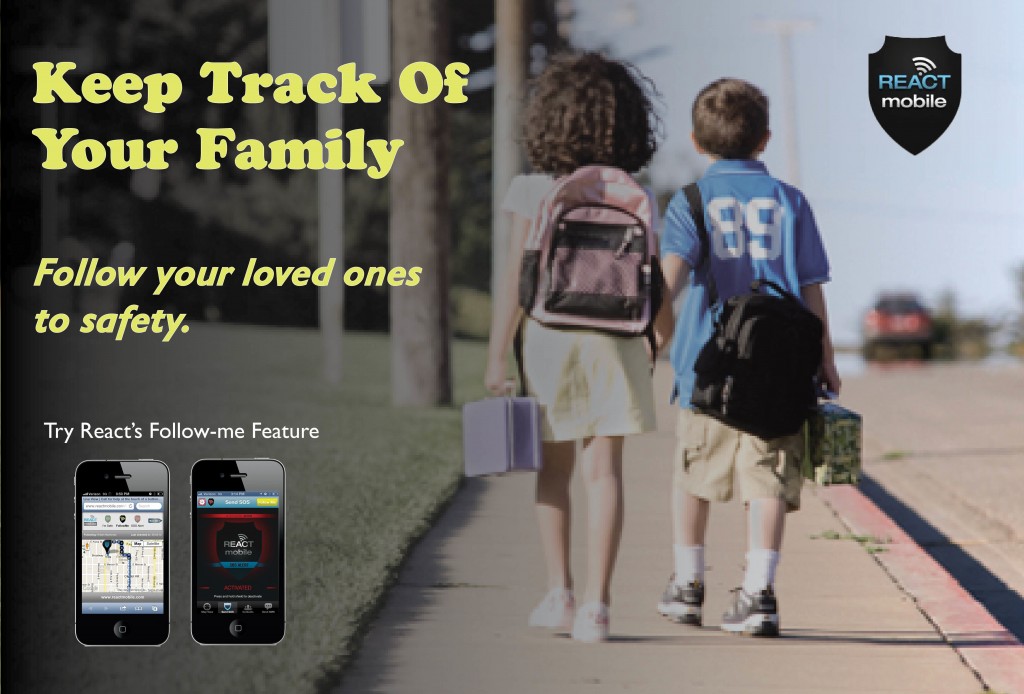 React Mobile is also great for personal safety everyday. There is a premium "Follow Me" feature that allows users and friends to track in real-time. Sometimes, we are concerned for the people we care about because they need to go into unsafe places. I have a friend who is still dating. When she first meets someone or someone she has only gone a few dates with, she likes people to know who she is meeting, where they will be, and when she gets home. The problem is sometimes, she forgets to give me the information or worse, forgets to let me know she got home. The other night she forgot, I called her to make sure she was safe, and ended up waking her up (she has a very weird work schedule, in bed by 8 up for work at 2 am.) I felt bad but was worried because she had never let me know. React Mobile could have insured that she had a uninterrupted night sleep.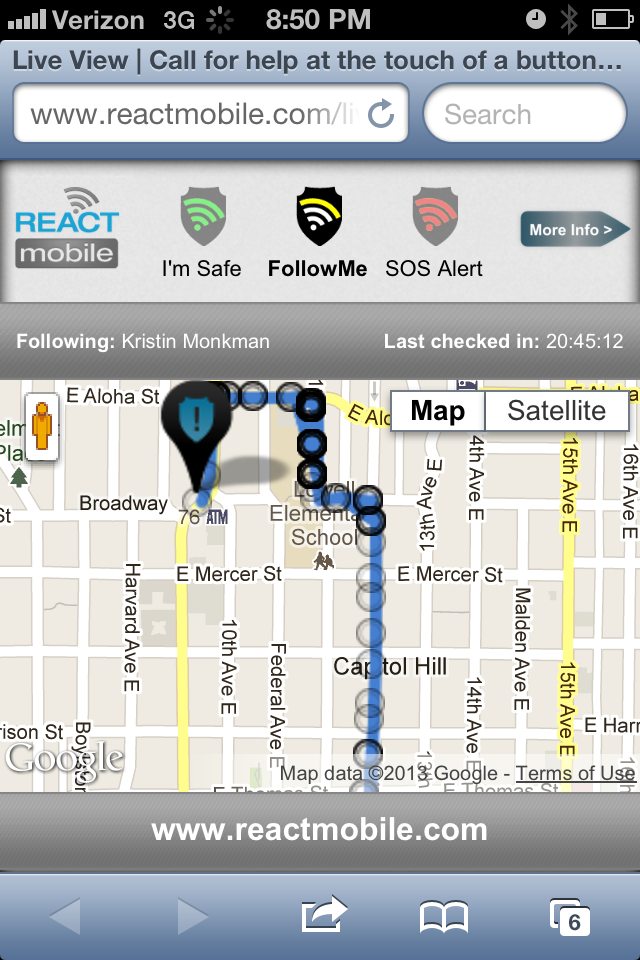 React Mobile was co-founded by Robb Monkman who was inspired to create a mobile safety app after he was in a home invasion when he was in college several years ago. He was held at gunpoint. He wanted to do more for safety, both on and off campus. So he created a React Mobile, in March 2003, after several beta products  in various markets. Now, React Mobile recently introduced a new custom branding service that allows organizations to have their very own branded security app to share with their members.
Do you know someone who could use an app like this? Just as a precaution? As a way to have a back up plan, even if they are never in unsafe situations. Because no one wants to be caught in the "But it won't happen to me" kind of place.