I received this kit for review and to help Introduce STEM Activities in a fun way. All thoughts are my own.

Introducing STEM Activities in a fun way: Circuit Scribe
I believe we need to find ways to get our children interested in STEM activities. I believe it is even more important to encourage girls because they seem to fall through the cracks. With all kids, if the activities aren't fun and interesting, the kids just are not going to care. So, how do you introduce STEM activities in a fun way? Find fun kits that kids feel like they are playing.
When kids have an interest in STEM (Science, Technology, Engineering, and Mathematics)  activities, they tend to do better in science and math, and they often look towards careers that involve science. While some activities can seem confusing, kits like Circuit Scribe, break down the technology involved so parents and kids can learn together, or kids can do the activities on their own.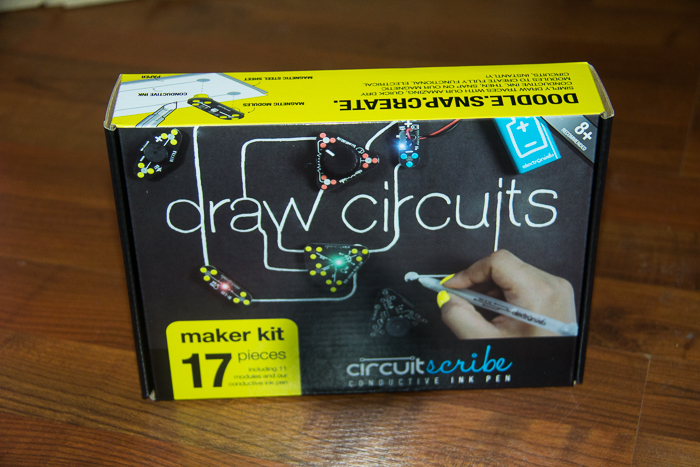 So what is Circuit Scribe? Circuit Scribe is to help kids learn the basics of electronics. For kids who ever ask how does the tv, fridge or any other type of electronic, work, Circuit Scribe. All electronics from the smallest to the largest start with a single circuit that is linked to another circuit. Trying to explain that to kids, without having something for them to see can be confusing. With Circuit Scribe, kids start with a circuit and then use a special pen to connect that circuit to another circuit.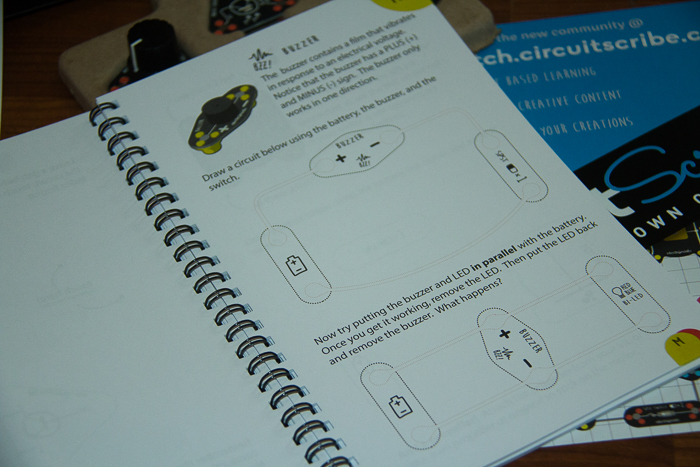 This special pen writes with conductive silver ink (kid safe). As kids doodle and add circuits, their doodles become their own form of an electronic, and then kids learn how circuits connect work. This is a fun way to start introducing STEM to kids.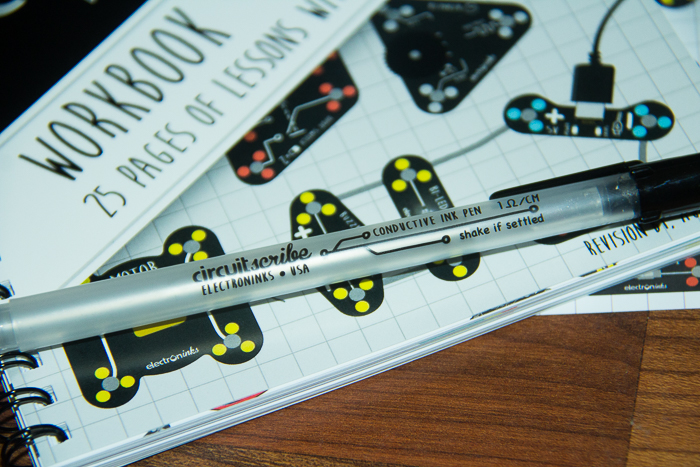 All kids need to start using the Maker Kit is to open the box. The kit comes with everything kids need: 9V Battery adapter with 9V battery, x2 Bi-LED, SPST Switch, NPN Transistor, 2-Pin Adapter with 5x resistors (100, 1k, 10k, 100k and 1M ohm), 2x capacitors (0.1uF, 1.0uF), and one photoresistor (10k ohms), Potentiometer – 10k ohms, Blinker, Buzzer, RGB LED and a Light Sensor. The kit comes with a notebook that has lesson for kids to learn the steps and then blank pages for kids to create on.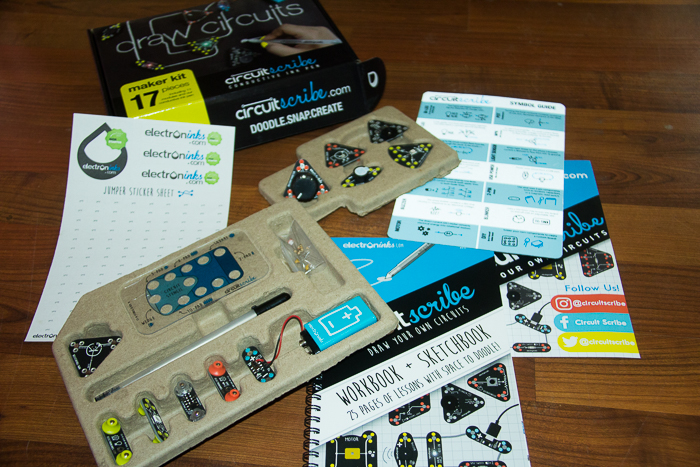 TIPS for introducing STEM to kids:
Always make it fun. If the kids are bored they are not going to want to learn. That is when kids tend to tune out.
Don't worry if you aren't sure how to do the activities. Tell your kids you don't know but you want to learn together.
Don't get discouraged. So maybe making circuits isn't what gets your kids excited that day. Maybe they would like to learn something else. That's ok. Try one of the circuit kits on a  different day. You want it to be fun for both of you.
Circuit Scribe offers many different circuit kits and accessories, including additional pens and lights.