People are immediately turned off by the idea of giving a gift card as a present. I am not sure why. Some think that it is a lazy gift, that enough though wasn't put into the present, that someone just grabbed it last minute as a gift. Whatever the reason, it needs to be forgotten because gift cards make a great holiday present.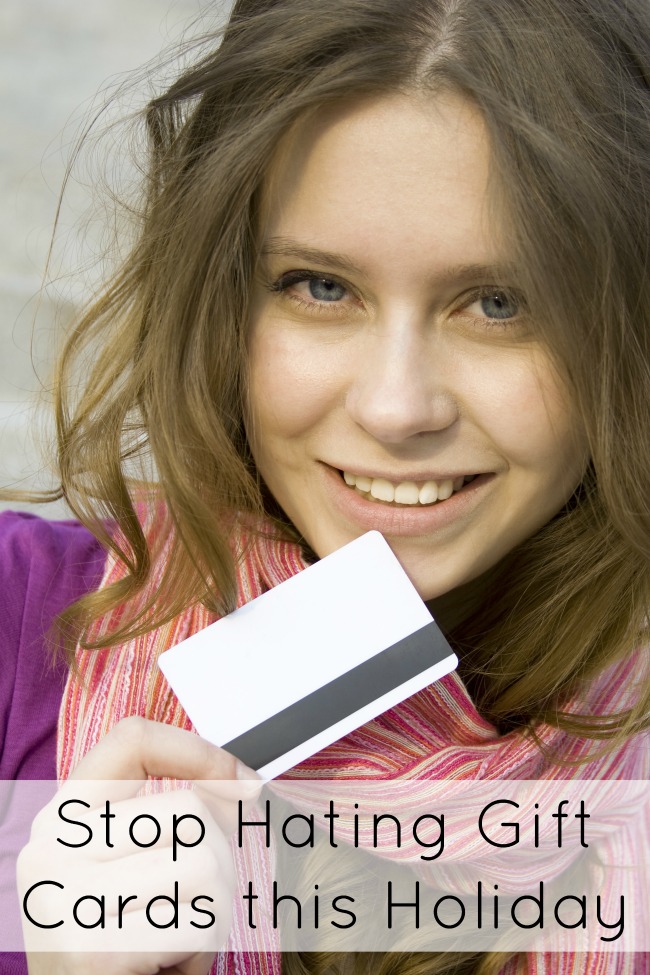 Gift cards can be as good as giving someone cash, which everyone loves to get, but no one ever wants to give. People think it is worse than a gift card. It took even less time and thought. But think about it. Gift cards takes the pressure off of everyone. The giver can give something that they know the person can use. I mean, the receiver gets to pick out their own present and get something that they love. And for the receiver, no more putting on that I love it face, when really they are cringing inside because someone has bought them another horse figure, and they stopped collecting horses 15 years ago when they turned 12.
Need more reasons why gift cards are a great option:
Gift cards get wasted less. Seriously. No one ever regifts a gift card. They rarely end up sitting on a shelf somewhere, gathering dust.
Most people put gift cards in their wallet. That means that they are easier to keep track of. Which means, that the present has a great chance of being used. It won't gather dust somewhere until they finally remember about it. There are even apps that let you upload the gift card type and amount. So that way, you don't even have to worry about carrying it around or losing it.
There is a huge selection of gift cards. It isn't like it used to be. There were a few gift cards available and it usually meant going to the mall. There are gift cards for just about everything now. For the DIYer, there is Lowes gift cards. For your favorite kid or kid at heart, there is Toy R Us. Get an Amex card for someone who might want something from everywhere, or a Best Buy card for the techie in the house.
Best of all, for the gift card buyer, it is a great way to stay on budget. You know exactly how much you are going to spend on the present. It will keep your budget from blowing up, something I always need help with when it comes to Christmas shopping.
Gift cards make great last minute gifts. Ok, so that is what they were thought of in the beginning. But let's face it, they really do make great gifts when you are short on time, or simply forgot about a gift. it happens. The holidays are crazy and we are all running all over the place shopping and attending get togethers. Don't be hard on yourself for needing a quick and easy gift.
Still not convinced it is the right gift? Well what if I told you that from now until 12/1, when you purchase $100 worth of select gift cards from Shaw Market, you will receive $15 off your next shopping trip. That means you can get more for your money. I know you are thinking that the select gift cards are going to be for some out there places. Nope. These are great gift cards. Lowes, Best Buy, iTunes, Starbucks, Xbox, Amex, Toys R Us. Something for everyone.