I am a Weeva Storyteller Ambassador . All opinions are my own.
I have been sharing with you the Weeva tapestry I have been working on. We are done. The stories are added, the pictures are placed. The only thing left is to order my hard copy of the book.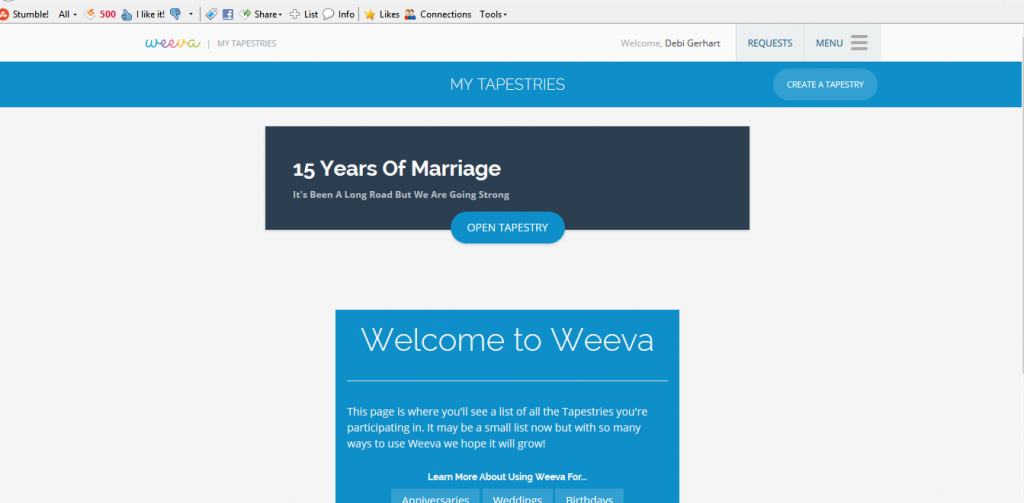 Weeva is way to create a unique gift, in my case a unique anniversary gift, that is filled with memories and is something that can always be cherished. With Weeva, you work together with family and friends to collect your favorite stories in an online Tapestry. Once everything is collected, you can print the stories in an art-quality book for yourself or someone else. What makes Weeva so fun and unique, is that it is a collaboration. You invite family and friends to fill the book with stories together. It is private. Only the people who are invited to the tapestry can see it or add content to it. There are easy online tools and anyone can do it. The stories are free to collect and the only charge is when you order the gorgeous, and affordable books. Since Weeva designs the book for you, all you have to do is collect the stories.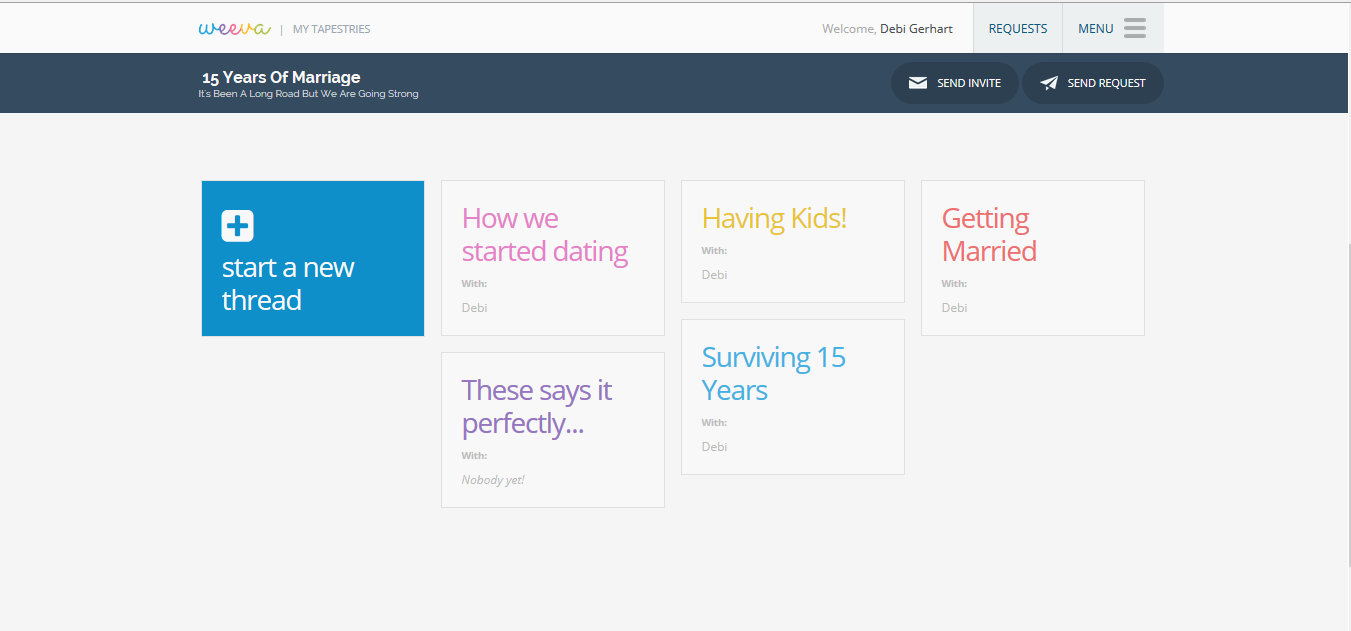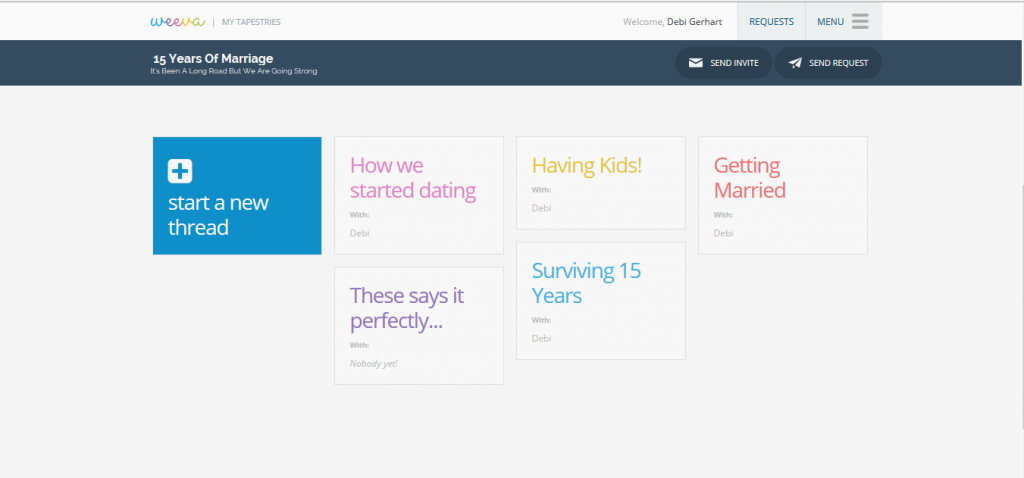 Each story has room for a picture and people can add in bits and pieces off of someone else's entry. It is makes a fun and easy way to hear the whole story, from all angles.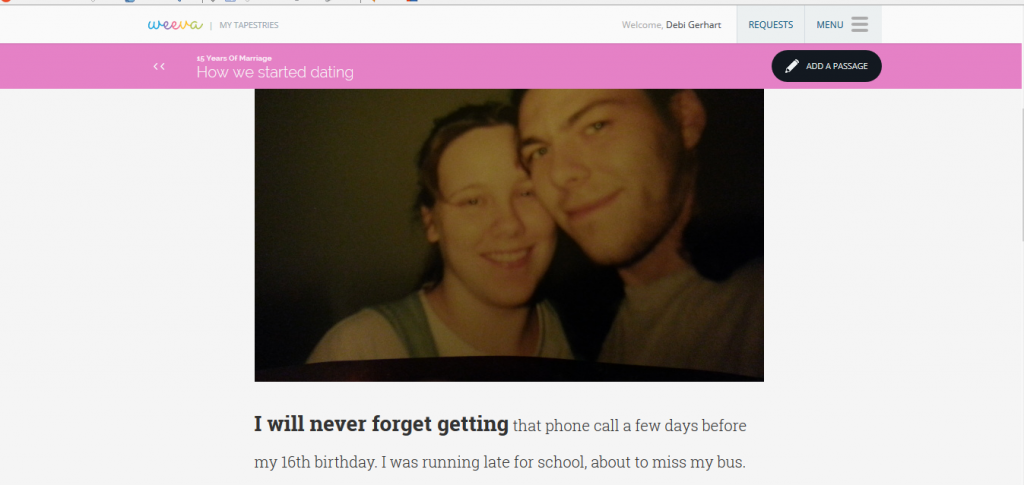 Jimmy and I have been through a lot of the 15 years we have been married and the 21 years we have been together. It is heartwarming to read the memories that others have about that time, and comical to relive some of those more "colorful" times.
Our Weeva tapestry is going to make a beautiful anniversary gift and I think it will become a cherished keepsake for us though the years.