You know that when it is really sunny that the sun makes your eyes hurt. So you put your sunglasses on. And you know that UV rays, both UV-A and UV-B, are bad for your skin. So, you make sure to always put sunscreen on you and your kids. But have you ever thought about what the sun can do to their eyes? UV rays are just as harmful for eyes as it is for skin. And it is worse for children. Children's eyes are at increased risk for permanent eye damage from sunlight until they're 10-years-old.
Only 32% of parents say that they regularly put sunglasses on their kids. I would have fallen into that other 68%. I never realized how harmful it is to children, and my own eyes to have exposure to the sun's rays. We were recently sent 2 pairs of sunglasses from Real Kids Shades. These sunglasses are designed for kids, for their active lifestyle. They are shatter resistance, the lenses do not pop out, and are made from polycarbonate. And they have third-party verification of 100% UV-A/UV-B protection.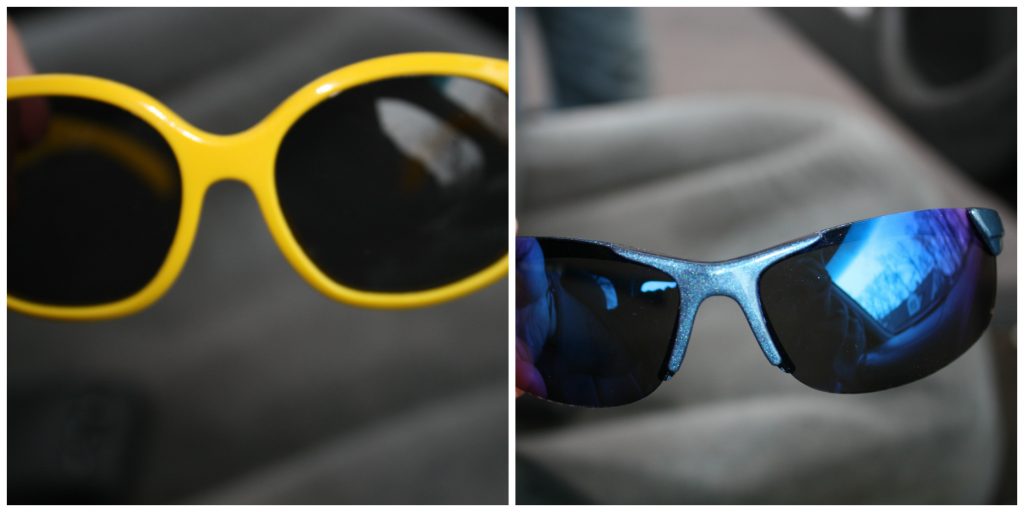 The first thing I noticed when the kids put on the glasses was how great they fit. They actually fit! Have you ever put glasses on your kids? Most likely if you are like me, you have put cheap, toy like ones on. But they never stay and they don't fit right. The kids end up hating them because of how they fit. Well, these glasses stay put and fit their faces correctly. And for younger kids, the glasses come with the stretchy-around-the-head holder to keep them in place.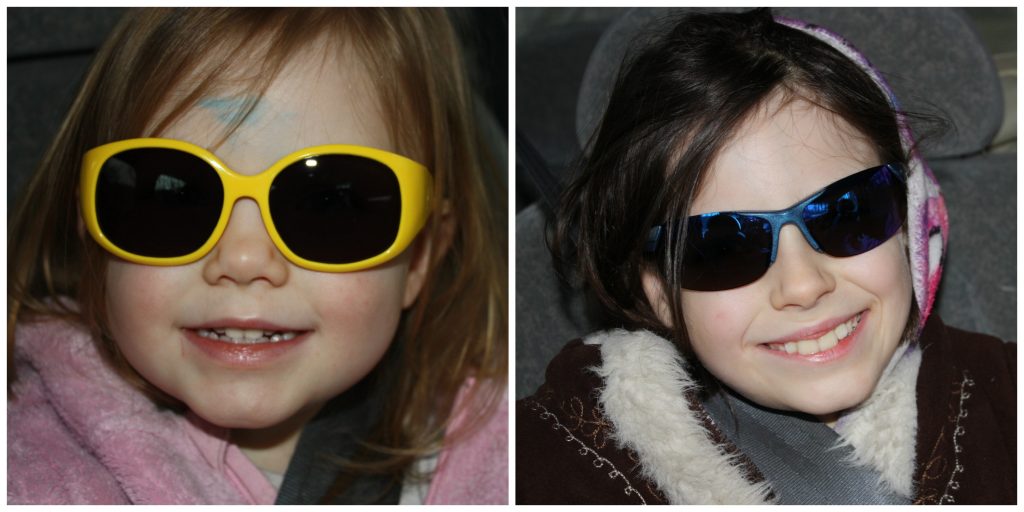 Real Kids Shades knows how important it is to protect kids eyes. They make real sunglasses, not toys or accessories. And actually when kids wear "fake" sunglasses, it can cause them more damage than wearing no glasses at all. This is because when kids wear shaded lenses, it causes their eyes to relax. Prevent Blindness America is working with Real Shades to get the message out, and let people know how important it is that kids wear sunglasses. See their blog for more information.