I received samples of Aveeno summer collection, including sunscreen for sensitive skin, soothing skin cream and soothing skin creamy body wash.
Willow has awfully sensitive skin. I mention it all the time. She itches and scratches and tears at her skin. She is allergic to dust mites and mold and believe me, those 2 things are everywhere. And in the summer, she gets worse. I don't know if it is the heat or if there is another allergy in there that we are not aware of, but she gets worse during the summer. Her skin is always torn up or broken into a rash.
Besides those issues, she is so extremely fair-skinned. I mean this child is as blonde hair, blue-eyed as you can get. She seems to burn through even the strongest sunscreen. So I have to reapply it thick, and often. But since her skin is so torn up, or covered in rashes or hives, sunscreen burns her cuts. So she hates to sit still to put on the sunscreen.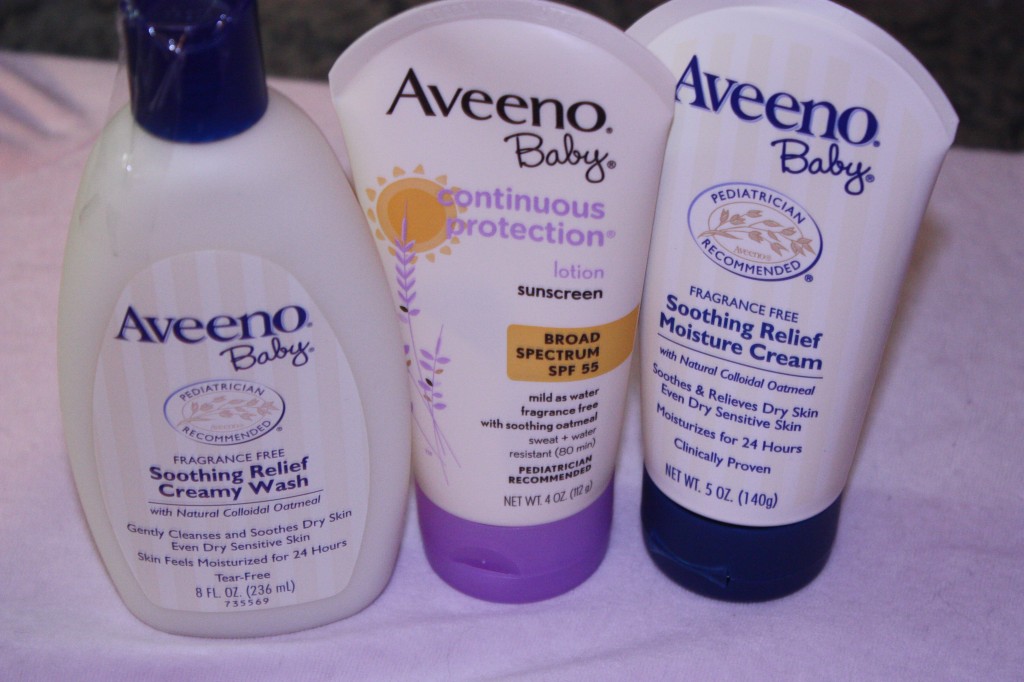 I have to keep her skin moisturizer all the time. She has a medicated cream that I use when she is having a really bad outbreak but I hate giving the kids medicine when they don't need it so I try to use a thick non-medicated cream whenever I can. I love the Aveeno cream.
I didn't know that, until recently that Aveeno makes sunscreen for sensitive skin. I was pretty excited to know about that because Aveeno cream works so well. The continuous protection lotion has a broad spectrum SPF of 55 and is sweat/water-resistant to 80 minutes. The sunscreen is fragrance free and has soothing oatmeal in it. And it is so thick and creamy that it spreads over the skin in a thick layer. I have found over the years, with the kids, the thicker it is, the better it protects them. It claims to be as mild to the skin as water. But I wasn't sure how Willow would react to it.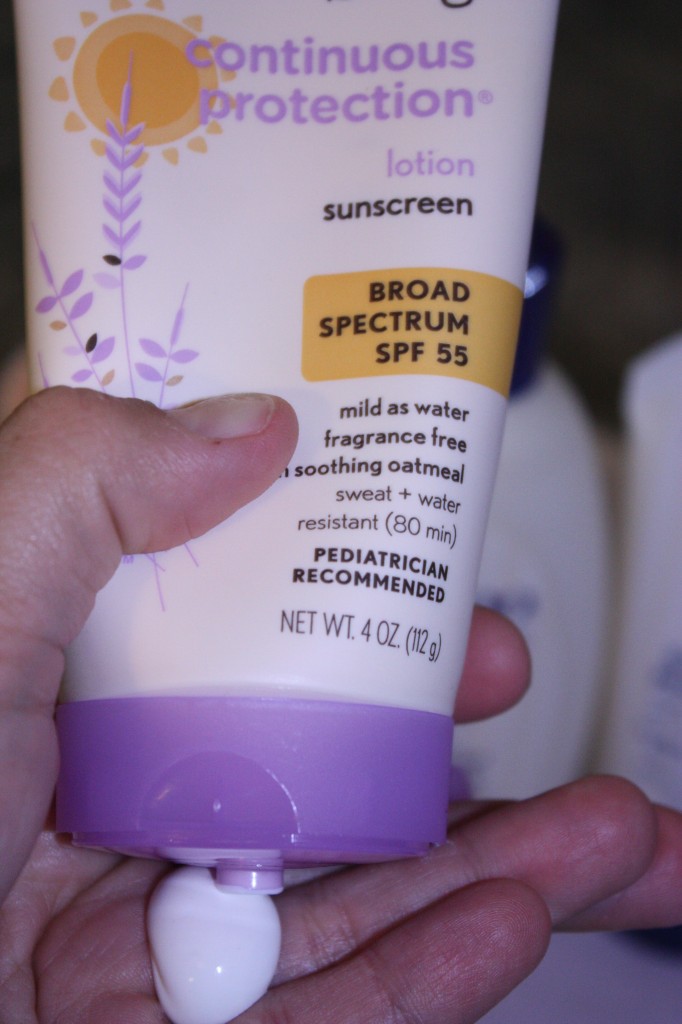 As I put the sunscreen on Willow, she didn't squirm and fidget. It didn't burn her or bother her. And it protected her really well. She did not burn, which is tough to achieve with her. It also seems to help some of the flare ups. Her skin seems less agitated and stays soft when I put it on her. My only complaint about the sunscreen is I feel like there is not much in the bottles. With 4 kids, we use a lot of sunscreen. And with a child that has as fair of skin as Willow, we need to apply it even more often than they say. It seems to go fast.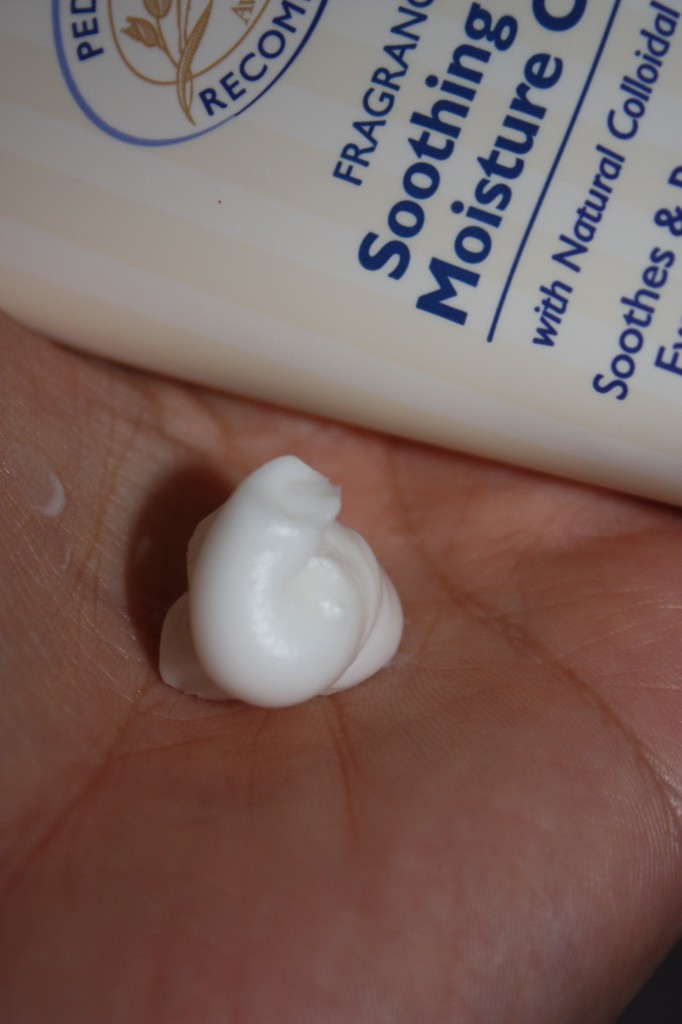 As always we love the soothing cream made by Aveeno. It is so thick and covers her skin as well as the very pricey cream. We have been using Aveeno ever since the very first time Willow had an outbreak. I highly recommend it to anyone who worries about sensitive skin.