I will receive tickets to the event in exchange for promotion. All thoughts are my own.
We are extremely excited around here. The widely popular Monster Energy AMA Supercross, an FIM World Championship, is coming back to MetLife Stadium on Saturday, April 25! We had so much fun at Supercross last year, that we have been anticipating this all year.
Supercross is a huge event. More than 500 truckloads of local dirt will be brought into MetLife Stadium and sculpted into a dirt battleground, complete with jumps that will send riders soaring 70' in distance and 30' in height. Throughout race day, over 150 riders, including the world's top Supercross riders will be vying for spots in their respective division's Main Events.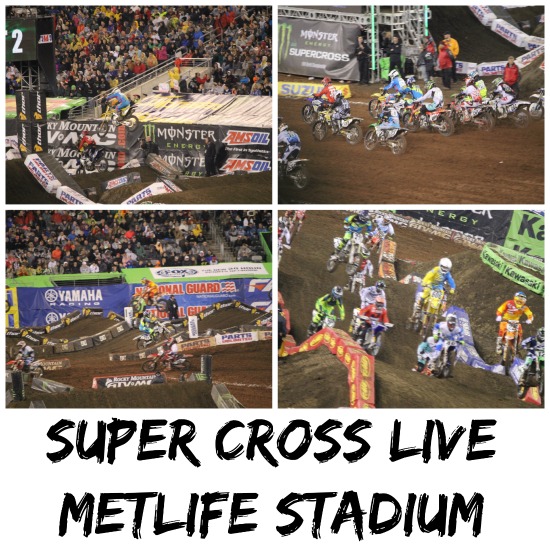 With the event coming close there is a way for you to win merchandise and even free tickets. Sign up to be a "Fan Ambassador" for Monster Energy Supercross through its Social Toaster program, and you can win tickets and prizes when you share exciting information about Supercross.
You can enter to win:
Four pack of tickets to Monster Energy Supercross at MetLife Stadium
One (1) signed athlete jersey
One (1) GoPro Camera
One (1) signed Monster Energy Yearbook
A one year supply of Monster Energy (equivalent to one (1) twenty-four (24) can case per month)
The more actions you take in your dash board, the more points you earn. This is such a fun event, you will want to be there.