Life isn't that scary right? There are only black cats, spiders, snakes, rats, and other creepy crawlies living everywhere. UGH! Now I have the heebie-jeebies!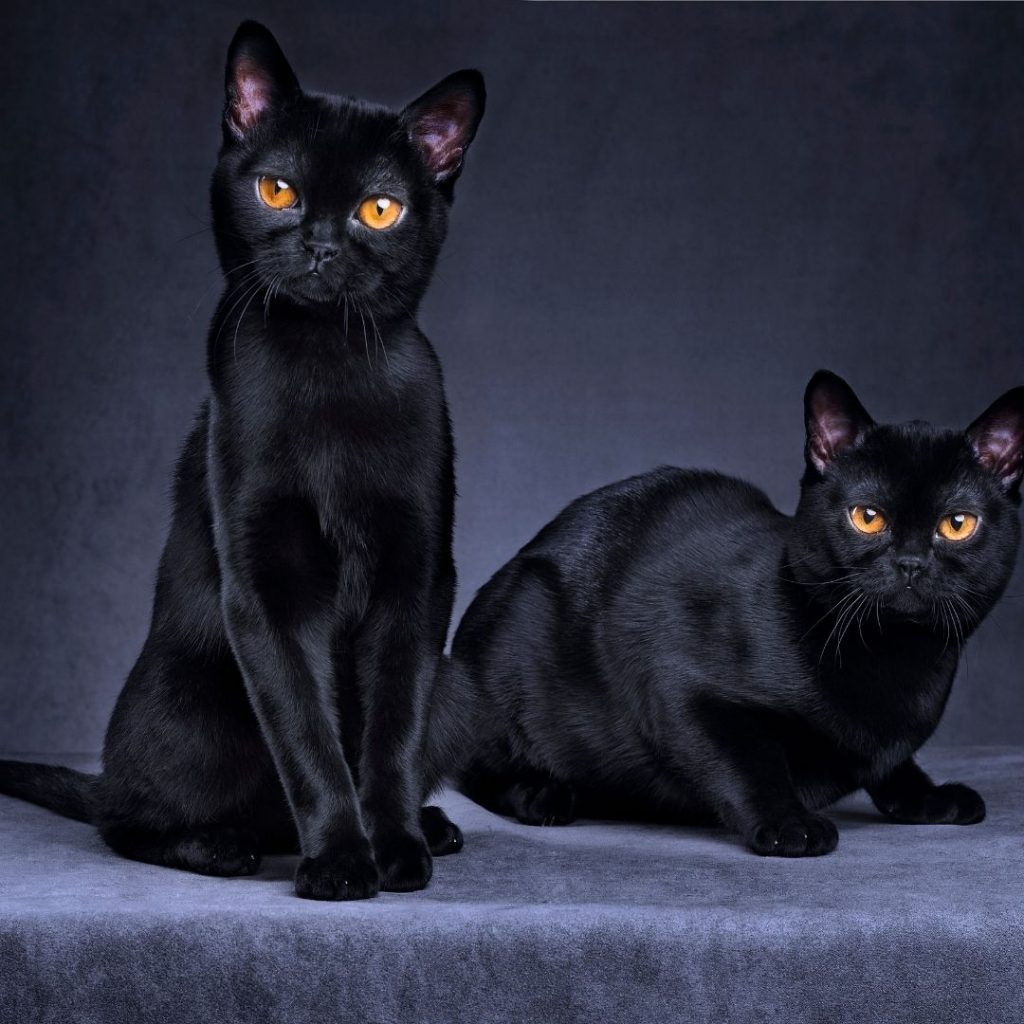 Some of you may find them cute and cuddly, but I know! I know those beady little eyes are just waiting…TO POUNCE!
Although I have many reasons for being creeped out by multiple living organisms, I can't help but find these Cat Gnomes kinda cute and slightly creepy, but very original in style. And, if you're like me, the more unique the better! So, I had to have them.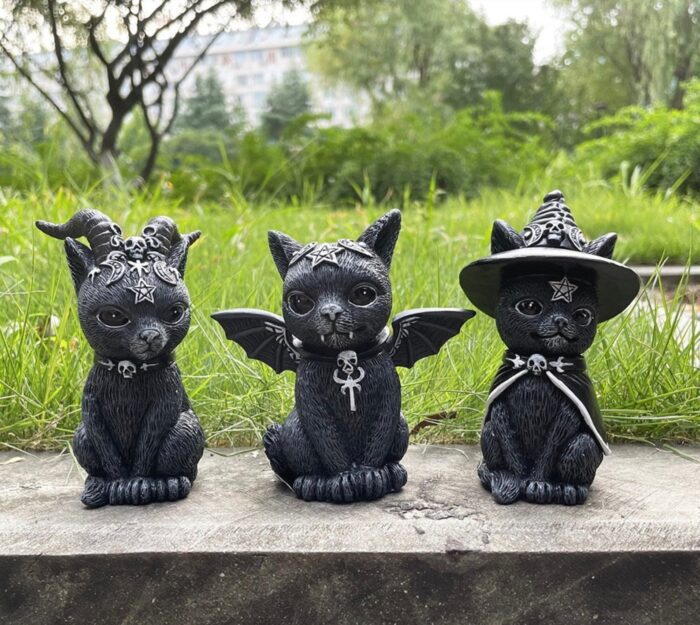 Whether you're looking to decorate the front yard, porch, or even having these Cats protecting your garden or home, they are perfect for this Halloween.
These are just like Garden Gnomes, but these little statues add eye-popping decor and give a spooky twist as cats.
You can't go wrong with these Cat Garden Gnomes, they are just so unique and will be a great accessory for your front yard.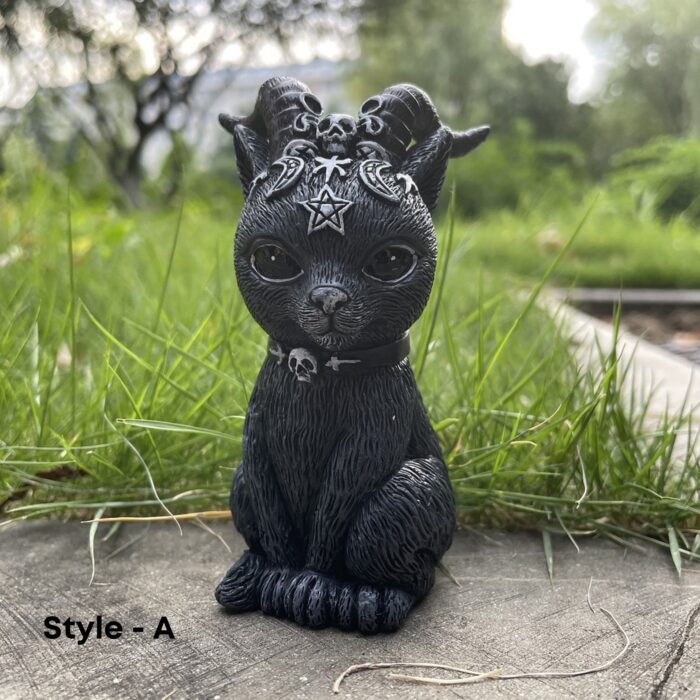 These adorable and slightly terrifying kitty gnomes are hand-designed and hand-made masterpieces, so each one has an awesome quality to them to make them different from each other.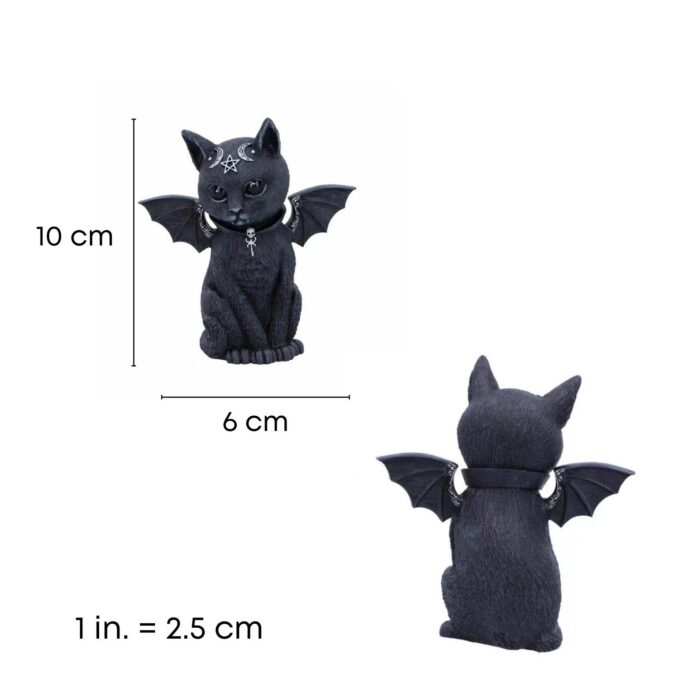 There are three different cats, each one having a different look that displays the most adorable horror style to your decor. One carries a witch's hat above its head while the other has curvey and pointy horns coming out of its head, then the final one with wings on its back.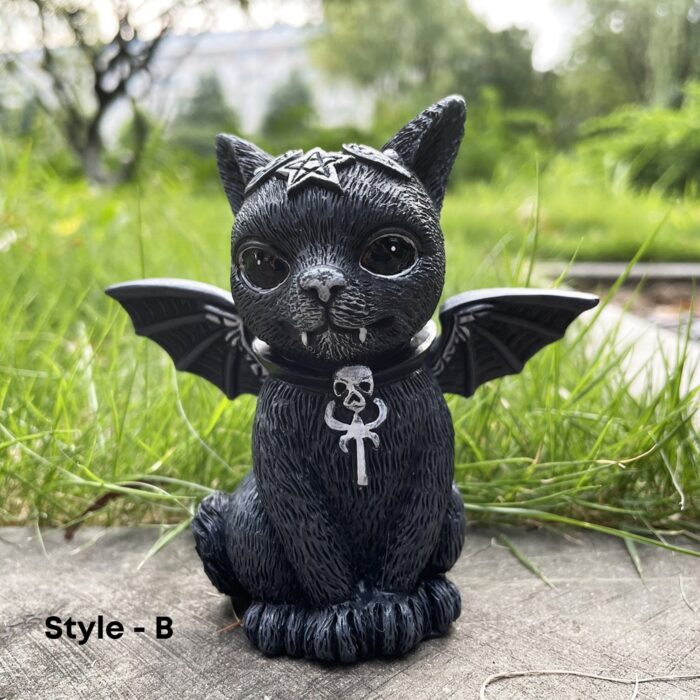 These cats carry such a vintage look to them similar to a Halloween card Illustration which I just love!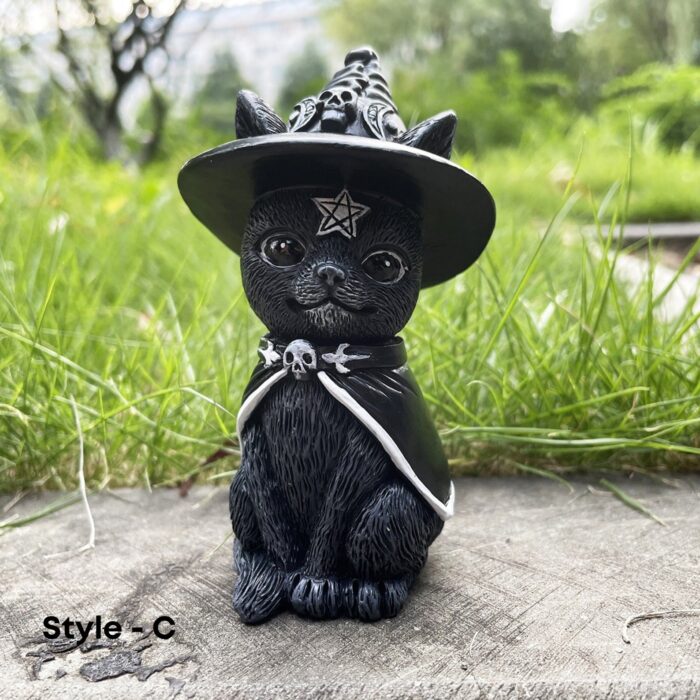 I have a few friends that live for Halloween decorations and others that love the witchy-style decor. So, if you like me, this would be a great gift to give to someone that loves this type of style and who would have no problem keeping them out all year round!
Cat Halloween Lawn Gnome Garden Gnome Halloween Decorations | Etsy