This is a sponsored conversation by Organic Doctor and Mom It Forward Influencer Network. All thoughts are my own.
I haven't loved my skin in a really long time. I never really suffered from acne when I was a kid, but as I got holder, especially in my 30s, my skin got blotchy and red and I started to get acne.  I am not a make up wearer so I couldn't cover it up and nothing that I tried cleared it up. For the longest time I felt really self conscious about it. Because of that, I am always looking for a great skin care line that can help.
Your skin is the largest organ you have. It takes in nutrients that we put on it and reflects your health better than anything else. When you are taking good care of your skin, it shows. It looks vibrant and radiant, and it makes you feel more self assured. Organic Doctor is an award-winning skincare and hair care line that has just launched in the US. Originally from Britain, Organic Doctor searches the planet to find the best botanical and naturally inspired ingredients.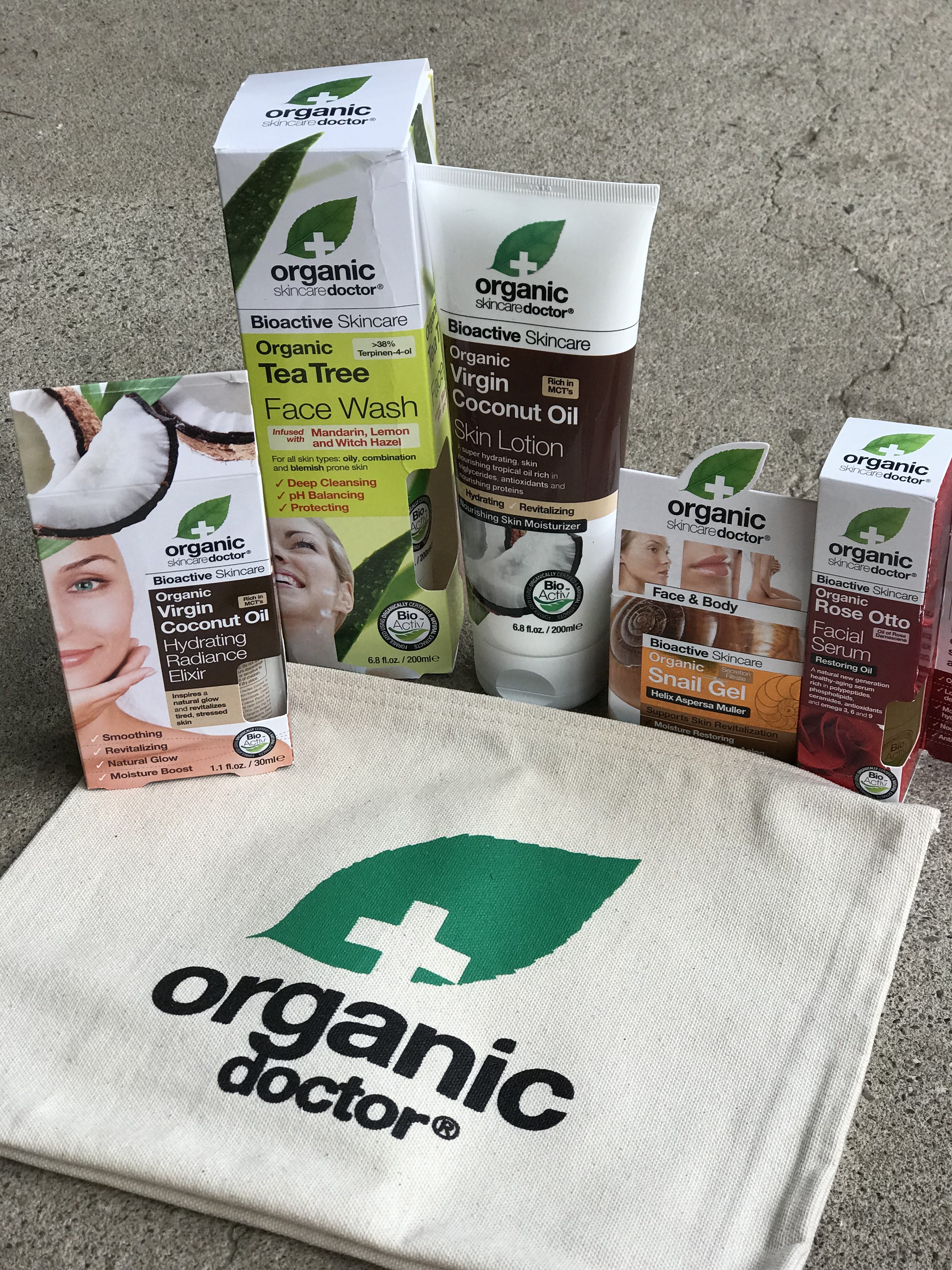 There are 8 products available from Organic Doctor, and I have recently been trying 4 of them.
Organic Snail Gell Snail Gel offers a new generation in skin revitalization care. We use the unique secretion the snail uses to regenerate its own shell to help hydrate and moisturize maturing skin.

Organic Tea Tree – Australia   Organic Doctor® Tea Tree range boasts wonderful cleansing properties, deep cleaning oily skin, clearing away impurities. Organic Doctor Tea Tree is sourced from organic farms in Australia where the tea tree is a native plant.

Organic Virgin Coconut Oil – Sri Lanka and The Philippines    Organic Doctor® Virgin Coconut Oil is a deeply moisturizing & hydrating super oil that has been valued for its intensely hydrating and nourishing properties. Organic Doctor Virgin Coconut Oil is sourced from organic farms in Sri Lanka and the Philippines where the coconut palm is native and referred to as "the tree of life."

Organic Rose Otto – Bulgaria, Iran, and Morocco     Organic Doctor® Rose Otto is an aromatic, floral, healthy-aging skin line. Organic Rose Otto Oil is obtained from roses cultivated in Bulgaria, Iran, and Morocco and used for its aromatic scent and skin revitalizing properties.
I have been loving the way these products make my skin feel. Every time I use Organic Doctor, my skin feels fresh and clean and hydrated. My daughter noticed that my skin was looking better, so she took my Organic Tea Tree face wash. Guess I will have to look at CVS or Amazon in order to get a new one.
If you are looking to take your skin care to the next level, try Organic Doctor today.