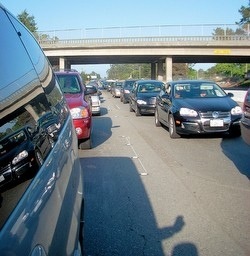 Traveling with kids can be really tough. There are the inevitable delays, being stuck Ina seat or a car seat for an extended period of time and being stuck in close proximity of the siblings. It is all enough to make you want to scream and call off the trip. But a few small things can make it all much easier.
Think about traveling at night. Starting your trip in the very late evening, or night can make a if difference. Kids adore more likely to sleep, meaning less potty stops and certainly less bickering. Kids will not feel as trapped In their seats when they take a nice rest and sleep for a good portion of the ride.
If it will be a long ride, be sure to make a travel bag. This is a great time to utilize the dollar store. Gt a cookie sheet to use as a lap desk. It works fantastic with magnets, and the raised edges of the cookie sheet work well to hold the toys in place. They are less likely to end up on the floor, leading to the whole, "I lost my toy" tantrum. New games also help keep kids entertained. Give them a new toy about every hour to keep them from getting overwhelmed and playing with everything at once. Using a map is a fun way to keep track of what license plates they have seen along the way.
A video game system or an iPad or iPod is a good distraction during a long car ride. Same with a portable DVD player. Sometimes it is best to let the kids have their time on the electronics. Man times taking the time restrictions off can help keep them a bit more content in their seats. It is easy to go back to the time restrictions once everyone is out of the car, running around again.
Singing songs or spotting signs is another way to move the time long. It i a fun way to interact while every one is enjoying themselves.
How do your kids entertained while on long car rides? What is the furthest you have driven in the ca with the kids?