I received a gift card to Pier 1 to facilitate the review. All thoughts are my own.
Halloween s just around the corner and I am so excited. I love Halloween. I think it is right up there with Christmas. We love the break out the decorations. A few years ago, we had a flood in the basement and we lost everything including our Halloween decorations. Over the years, we have been adding a few pieces back in but it had been hard to get back what we lost.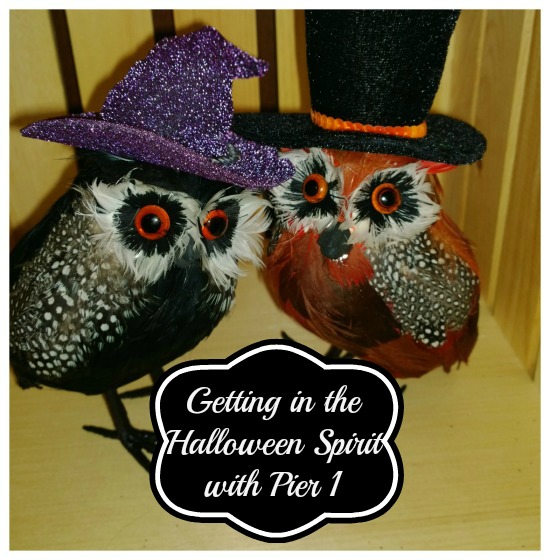 This year I am teaming up with Pier 1 to get the house back in Halloween shape. I will admit, I had never been in a Pier 1, or even looked at the website before working with them. I had seen a few pieces in the commercials, and things my mom had bought, but I had not actually been there. Oh man am I hooked!
The decorations are great. I had a hard time deciding what to buy. We wanted it all! I decided on a few amazing pieces that would just scream us. I started with a basic ever black Halloween tree. A simple 3 foot tall tree that resembles a Christmas tree. Pier 1 sells cute ornaments for the tree.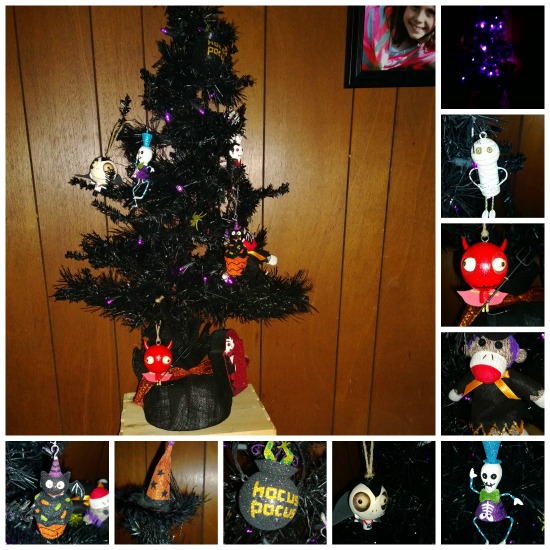 While hubby and I are not big owl people, I did fall in love with this spooky owl couple. They are perfect together and I love the top hat! We have several large skulls that we love. I thought this year they would join the festivities and do more than just sit on a table. This year they are dressing up too.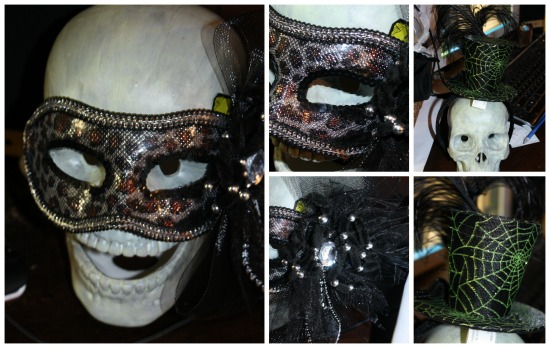 As much as I love the tree, I think the candle holder and the candles I bought for it is my absolute favorite. I was afraid that the candle holder would not be as sturdy as it looked and be made out of cheap material, but it is solid and very heavy.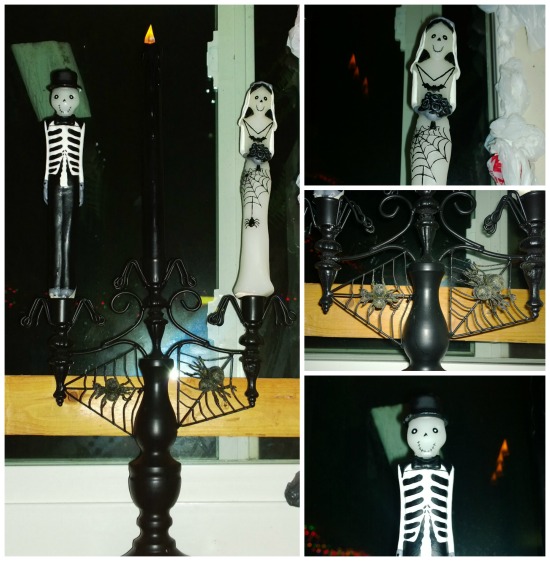 And look at this skeleton candle couple. I wish they were led candles like the black one I bought for the center, but I love the candles.
Pier 1 even had small, little touches. You know the kind that are small details that can go a long way. I grabbed 2 of these BOO throw pillows to add to the couches.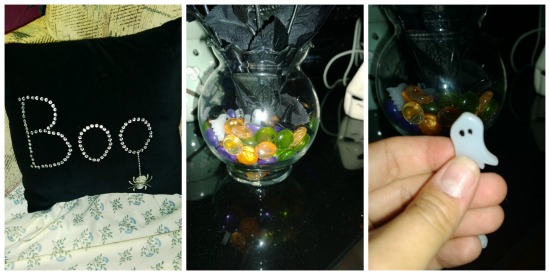 We also have black roses we picked up a few years ago, that I normally put out in a tall vase. This year I found these cute Halloween pebbles for the vase.
What do you think? Did I do a good job getting the house ready for Halloween? Do you decorate? Would you love to win a $50 gift card to Pier 1 to get a jump start of decorating your house for the up coming holidays or just for everyday?