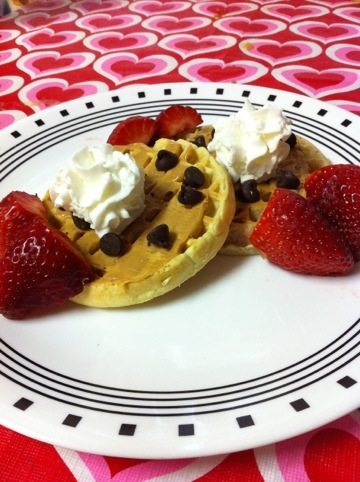 Tandy Cake Waffle Recipe
WeightWatchers Points: 9 points for 2 waffles when you use low fat waffles and about 10 Lily's Sugar free chocolate chips. If you make your own waffles with Kodiak cakes mix, that come in at 2 points, makes these 6 points.
Ingredients:
2 Waffles, homemade or frozen. This recipe can also be done on French toast or pancakes
1 Tablespoon Peanut butter
1 tsp Chocolate Chips
2 Tablespoons Whip Cream
After making the waffles, spread the peanut butter on. This works best while warm so the peanut butter melts and becomes gooey. Place as many chocolate chips as desired. Serve with a dollop of whipped cream.
Enjoy