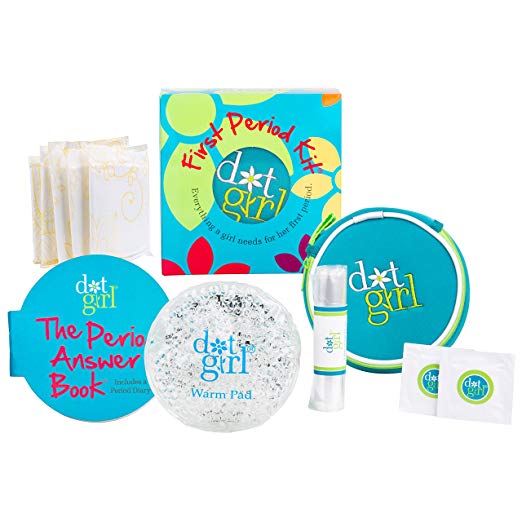 With Back to School can come a whole new issue that some people do not even consider, how are girls going to handle carrying their supplies for their periods, especially girls who are at the age getting ready for their first period. Girls preparing for their periods at school need to think of ways to carry the supplies they need discreetly. Some school do not allow girls to carry purses, and some school require clear backpacks. There is a retail company, DotGirl that specializes is helping parents of tween girls be prepared for back to school, with the Dot Girl First Period Kit.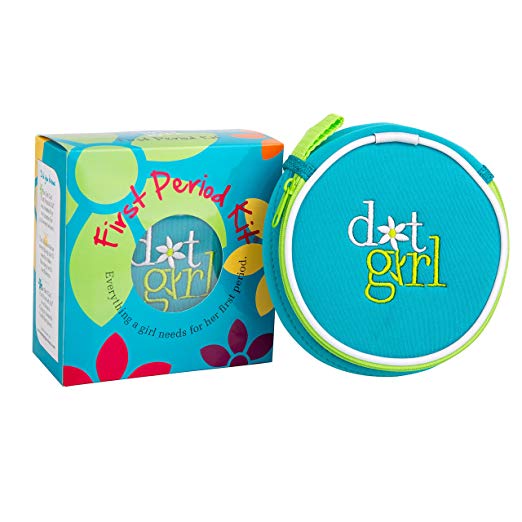 The Dotgirl First Period Kit contains everything a girl will need to start her first period. It has an informational answer book,  5 pads with disposal bags, a reusable transportable heating pad and 2 hand wipes.  All of it comes in a fantastic carrying case that can be refilled each month. While DotGirl doesn't carry the refill supplies, I recommend using a tween sized pad like U by Kotex Tween which will fit perfectly inside the case.
 The informational book, 20 pages, contains fantastic information that can help answer questions that girls may have.  Questions like How many days will I bleed? When will I get my first period? How do I track my period? What about cramps? What is a period anyway? It is written in a way that is positive and up beat, and easy to read. It helps to make it a positive experience . It fits inside the carrying case so girls can reread it incase they have questions in the future, or just need some reassurance.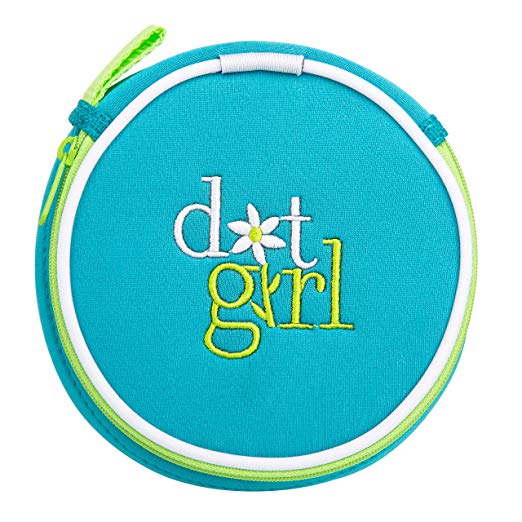 The heating pad is a fantastic addition. It is a small compact reusable heat pack. Being so small, it can fit inside the carry case, so the girls can carry it to school with them in their back packs, gym bag, store it in their lockets or even a purse if they carry one. It is discreet, but still works great. It worms up by clicking the little metal disk inside a few times. It causes the gel to harden, and then warm up. Once it cools off, several hours later, to reheat it later on, it just needs to be placed in boiling water for a few minutes. Then once it cools, it gets placed back into the carry case for next time.