Congratulations on the stick finally turning blue!
So, you've been trying for a baby for a few months and finally – FINALLY – you're here. The many, many tests that you've bought over the last few months have all been used up and you've finally got the result that you've always dreamed about. You're pregnant. You have a baby on the way and in nine little months, you're going to be a mother. The feelings rushing through your body right now make you laugh, cry, yawn – puke. You're scared, you're elated, you're nervous and you're so sick you have no idea what to do with yourself. And yet, here you are, pregnant with your first baby. There are articles and blogs and books and magazines that go back decades on offer for you to read. Every single time you read something about being a mother, you're going to get more and more confused. Why? Because the guidelines, research and information over the years has evolved so much. Being a mother isn't just the most natural thing in the world, it's the most talked about thing in the world. Everyone has got an opinion on what you should be doing from the moment that you tell them that you are pregnant – and this is something that you have to prepare yourself for. People will have an opinion on your feeding choices, your diapering choices, your sleeping choices. One thing to remember right now as a first-time mom, is that your choices are going to be YOURS and no one else's.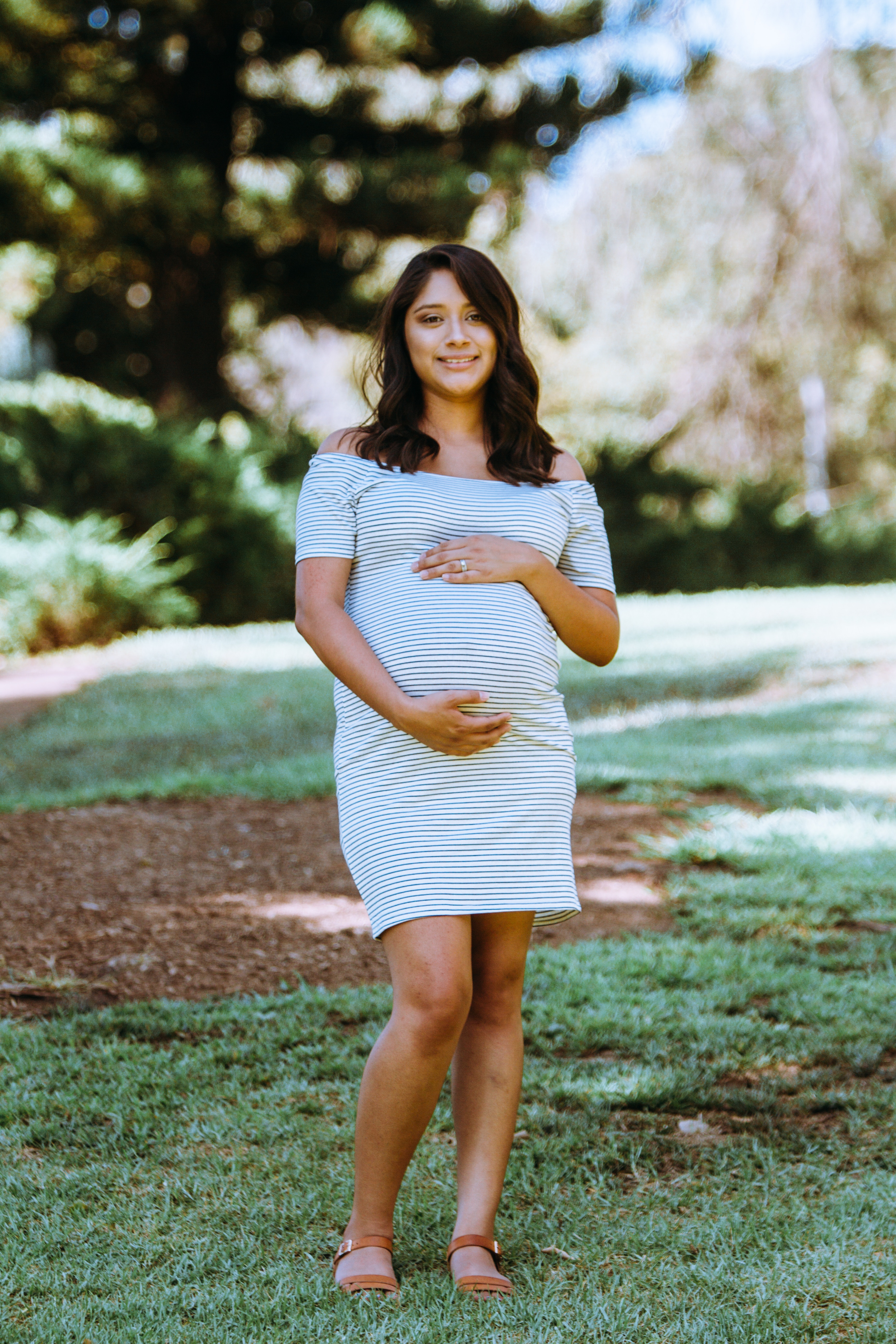 The one thing among all the literature that you will read and that you should look forward to having, is the list of things that your new baby will need the most. Shopping as a pregnant woman is exciting, probably the most exciting time to be shopping aside from your wedding day. Being able to look through the racks of delicate baby clothes and pile your grocery cart with breast pads and burp cloths is so satisfying when you know that in a few months, a tiny little blend of you and your partner is going to be using them. Almost everyone you meet will have an opinion on what you buy, but as long as you've done your own research and are comfortable with your choices, that's all that counts. I do have a little bit of honesty to lay on you before we start talking about what your new baby will need and here it is: your baby won't need as much as you think. There. I said it. The stores packed full of baby paraphernalia will tell you that you need to have a changing table/baby bath hybrid with built in thermometers and self-wringing sponges – but you don't. The baby booklets that you pick up from the grocery store will talk to you about your formula and bottle-feeding options – but you may want to breastfeed. Here's the thing about having a baby; it's not easy, and it all starts with that newborn essentials list that you need to figure out. So, let's go through one of those lists point by point and figure out your options.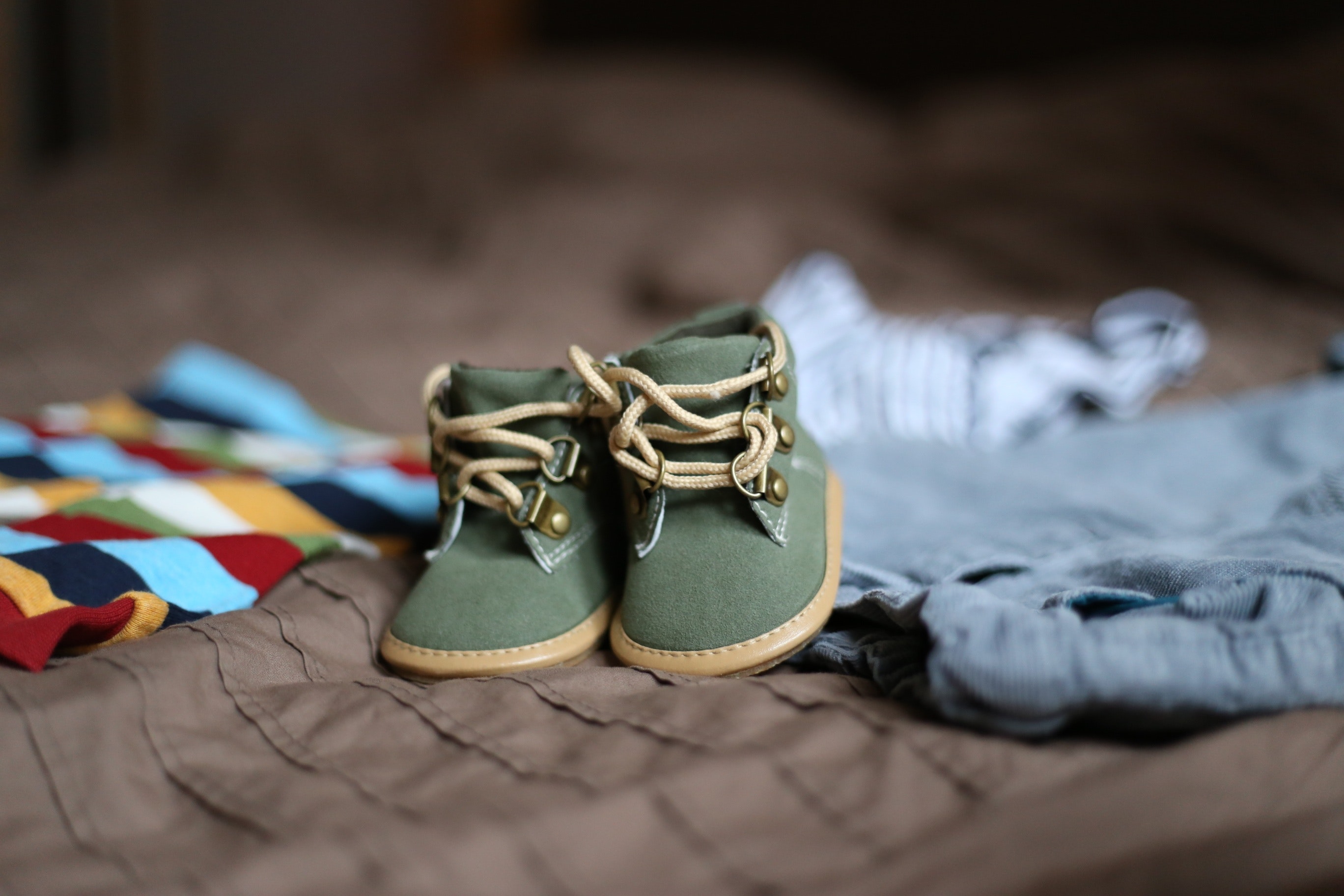 Something To Wear.
Despite what social media tells you, a new born baby does not need to have a comprehensive wardrobe full of outfits that have matching shoes and coats. Babies only really need the basics of soft, cotton-rich clothing that will keep them warm. Tiny babies that are fresh out of the womb have trouble regulating their temperatures at first, and they will always need to be wearing the correct number of layers to ensure that they stay warm. This guide to how many layers your baby should be wearing will really help you! When it comes to stocking up on baby clothes, go for soft vests – short or long sleeved, depending on the season, and long sleepsuits with snap buttons. Buy enough for a week or two of wear, as there is every chance that you could be changing your baby out of their clothes a few times a day – especially if they're a sicky baby. The reason for the sleepsuits and vests in the early weeks is because of a couple of things. Firstly, pants and tops just aren't easy to manage when you've got a new born who can barely support their own head. Secondly, those outfits are cute on the hanger, but they're an absolute pain during a poonami.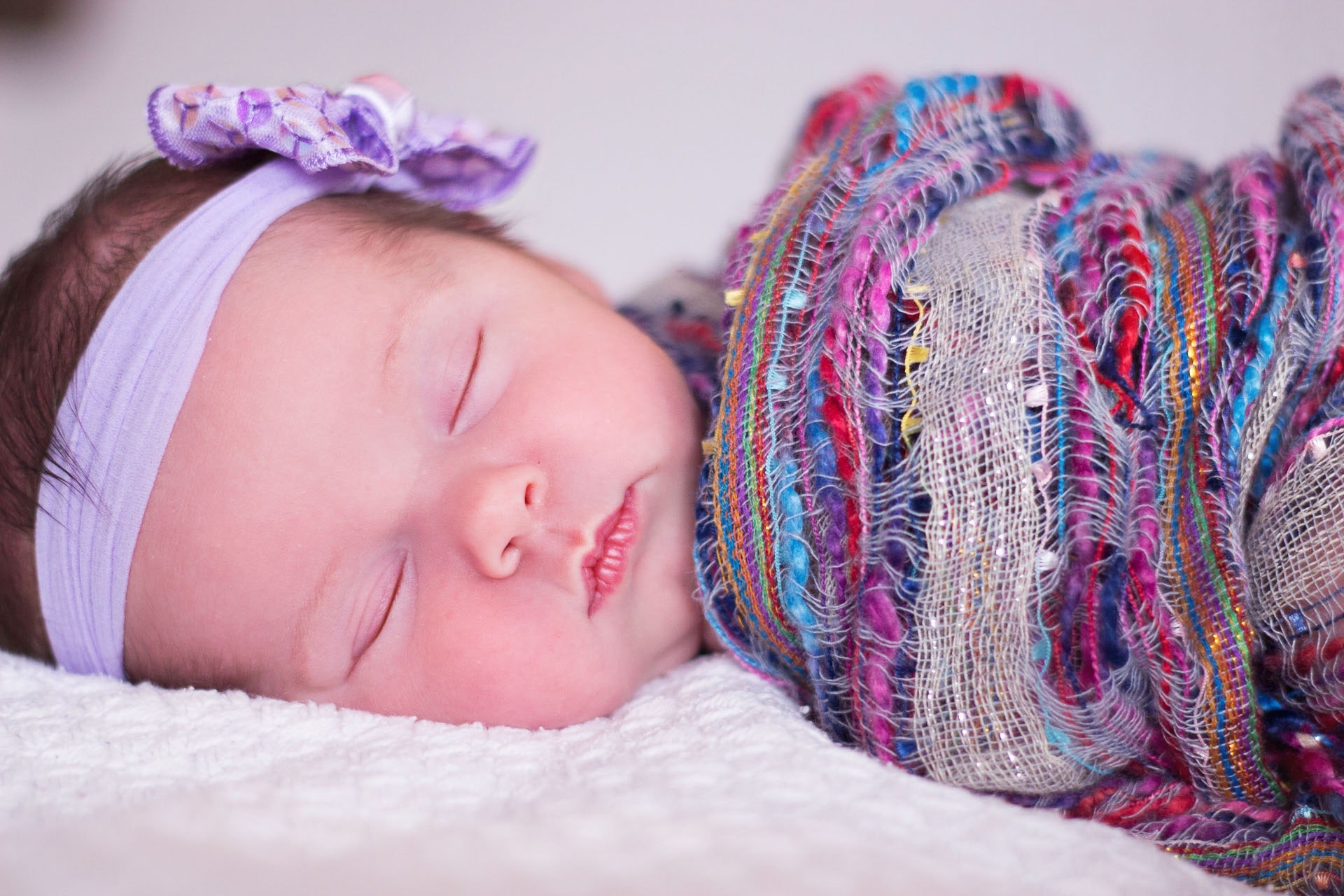 Something For Warmth.
When you buy for your baby, always buy cellular blankets. They're breathable and they're fantastic for swaddling in the early days. You can watch this video about the best techniques to swaddle your baby and practice on a doll. Wherever your baby sleeps will need to be completely free of any blankets aside from the ones that you use to swaddle them with. As they get older, sleep sacks like these are perfect as a sleeping solution, as there's no worries about them wriggling blankets over their little faces.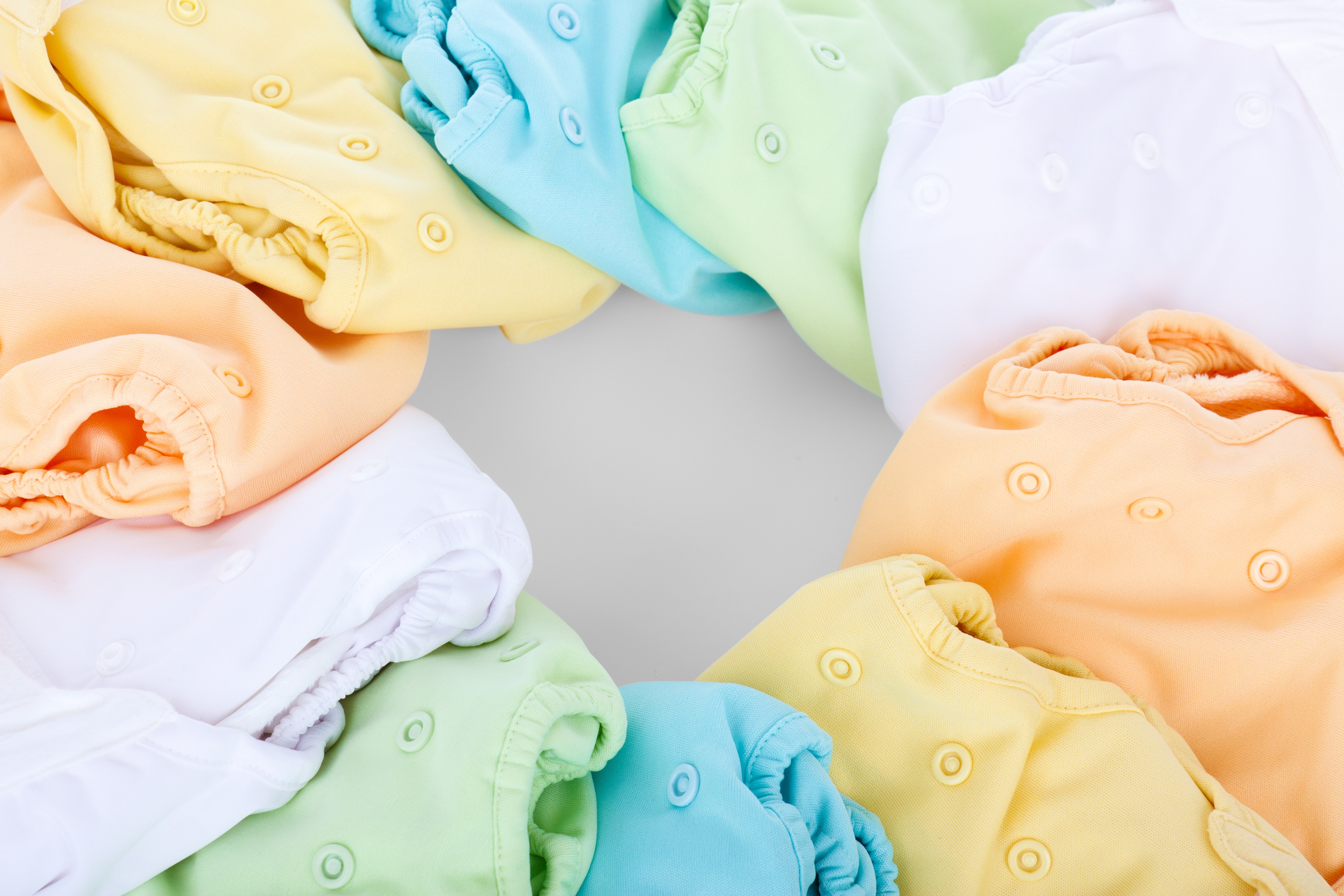 Something For The Butt.
Babies poop. That is not a secret, but it's a very easy way to put you off your dinner, because they don't just poop in their diaper. Diapers leak; poonamis, as I mentioned above, are the time your baby will poop not just in the diaper, but out of the top up to the back of their neck. It happens. You need to decide early on whether you plan to cloth diaper your child or go for the disposable option. Disposable diapers are, of course, a convenience option, but they're great for being out and about and on the move. You should always have enough disposables for two days use, or enough cloth diapers. There are so many options for cloth diapering, and you can read here the benefits and where to stock up before your baby is born.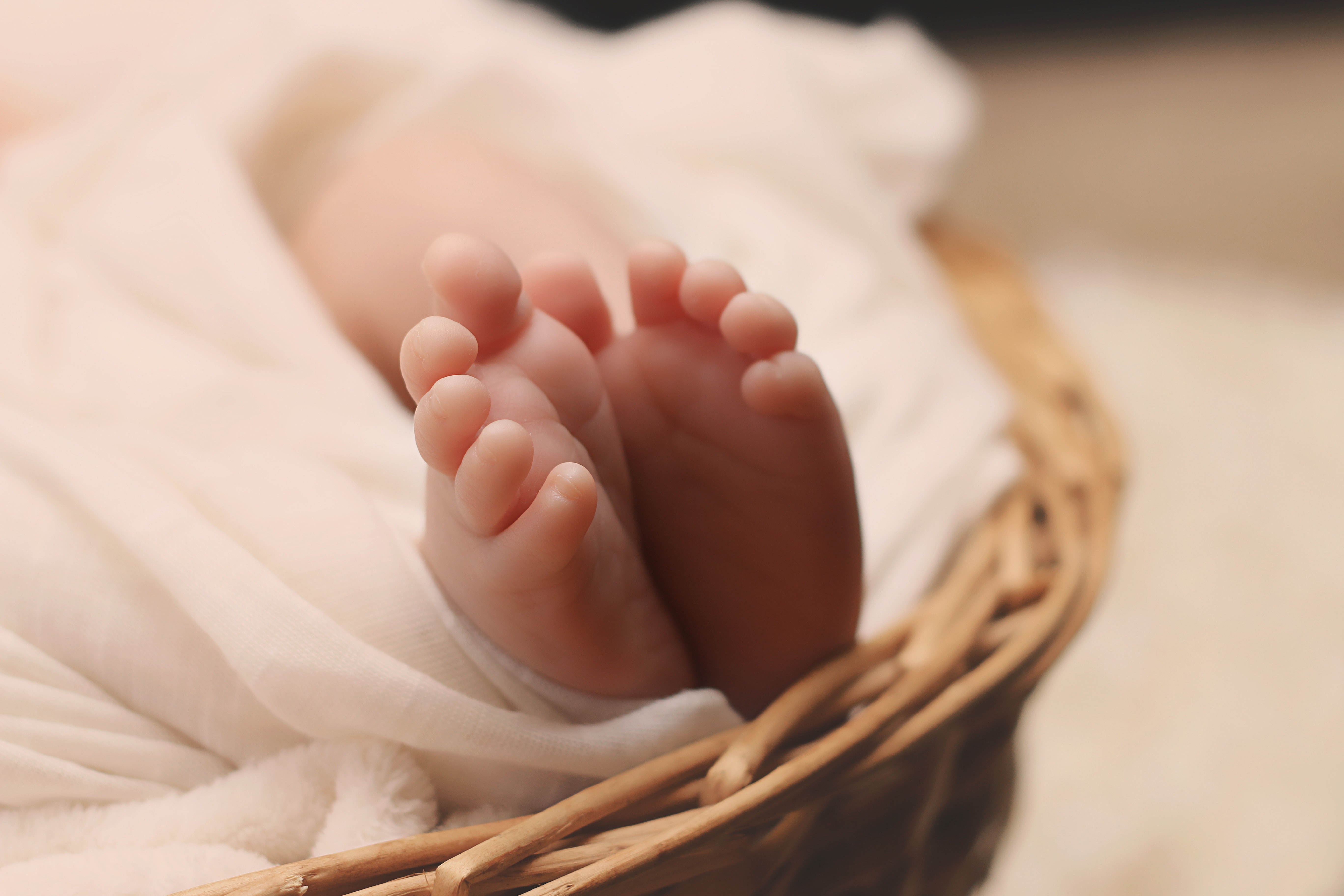 Somewhere To Sleep.
Rocking crib, cot, cot bed, co-sleeping crib – the choices are seemingly endless, but the main thing is providing a safe sleep space for your baby. Your baby should be in the same room as you for the first six months of their life if it's possible, because they regulate their breathing with yours and it's a SIDS risk not to. However, you can only do what you can and if you don't have the space for a crib in your room, you have to consider where your baby should sleep in the meantime. These rules here can show you how to cosleep safely, which is especially helpful if you choose to breastfeed. Co-sleeping cribs are loved by the moms who 'half and half' – they want to co-sleep but also like their own space and these cribs attach to the side of the bed. Safe sleep rules say you only need a fitted sheet in a crib or cot, so purchase some pretty baby cot sheets here. Stay away from cot bumpers altogether. They look great in an empty crib but they're not safe for your baby.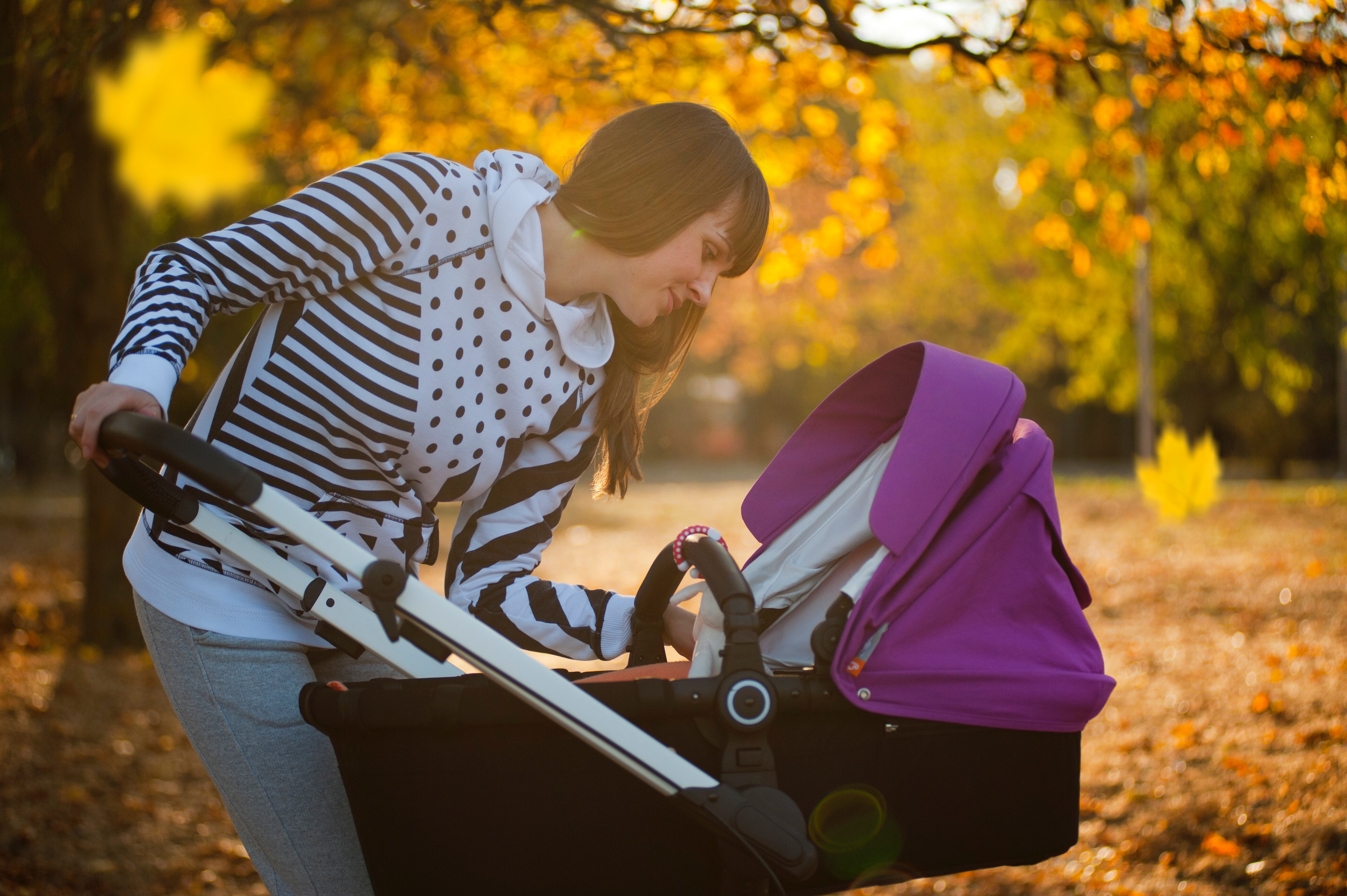 Something To Travel In.
The world of prams and strollers is a huge one, and when you throw in babywearing, there are a lot of options for how you travel with your child. The most important thing to remember is that you need to purchase the appropriate rear-facing car seat for your baby. Rear-facing is statistically five times safer than forward facing your child, and you can take the time to read about rear-facing car seats during your pregnancy so that you can make an informed and correct decision. You don't have to spend much on a stroller, but go for the brand that is comfortable for your child and for you to push.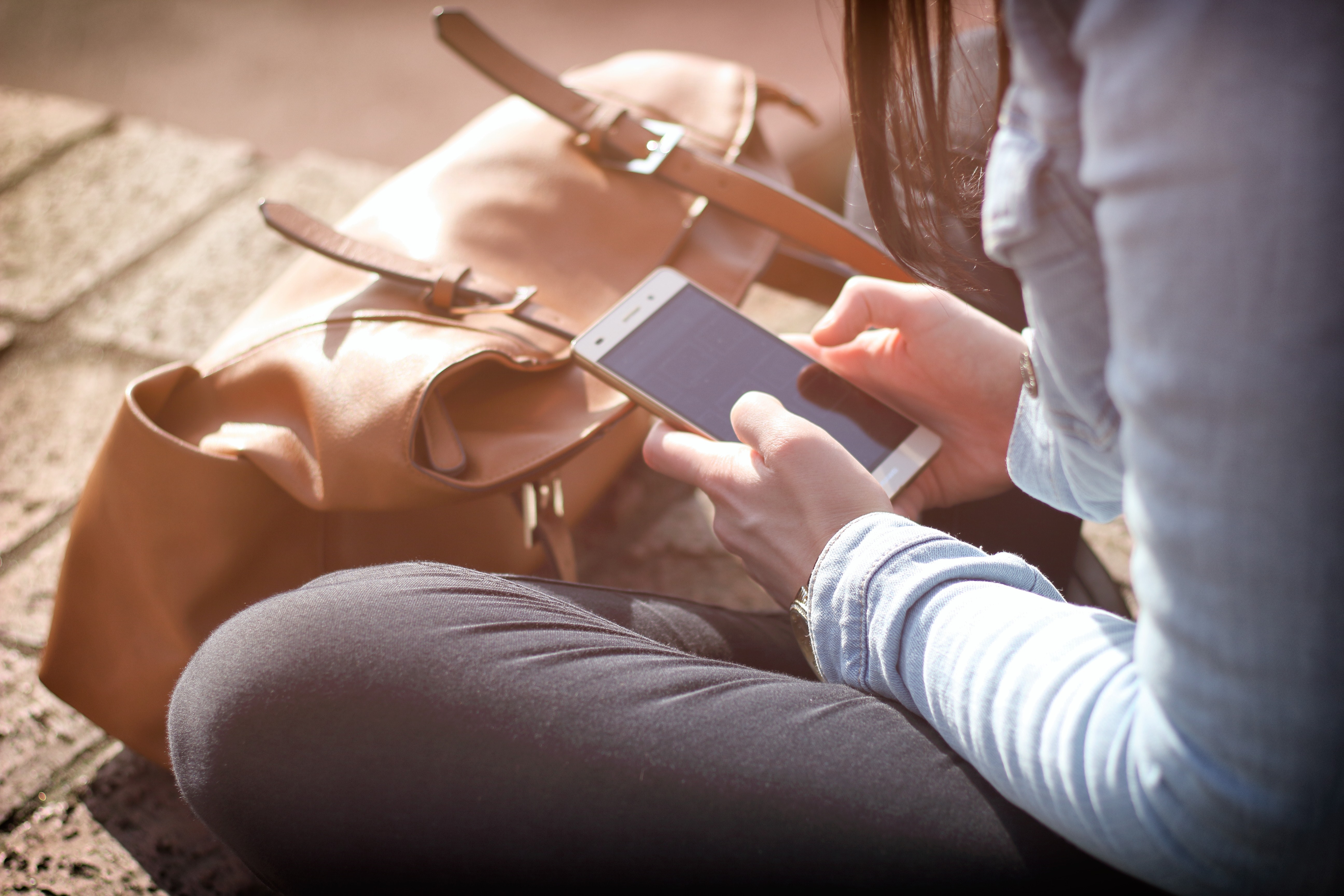 Something For The Stuff.
This is more for you than the baby, but babies come with a lot of stuff. Whenever you leave the house to go somewhere, it's a military operation of wipes, diapers, burp cloths, spare outfits – the list goes on. You need a cute diaper bag to carry everything around in. This is something that you can either coordinate to your stroller, or you can coordinate to you. It's a chance to buy a pretty bag to use while your baby is still in diapers – so go big. You are going to be using this bag for around three years, so consider this purchase to be an investment.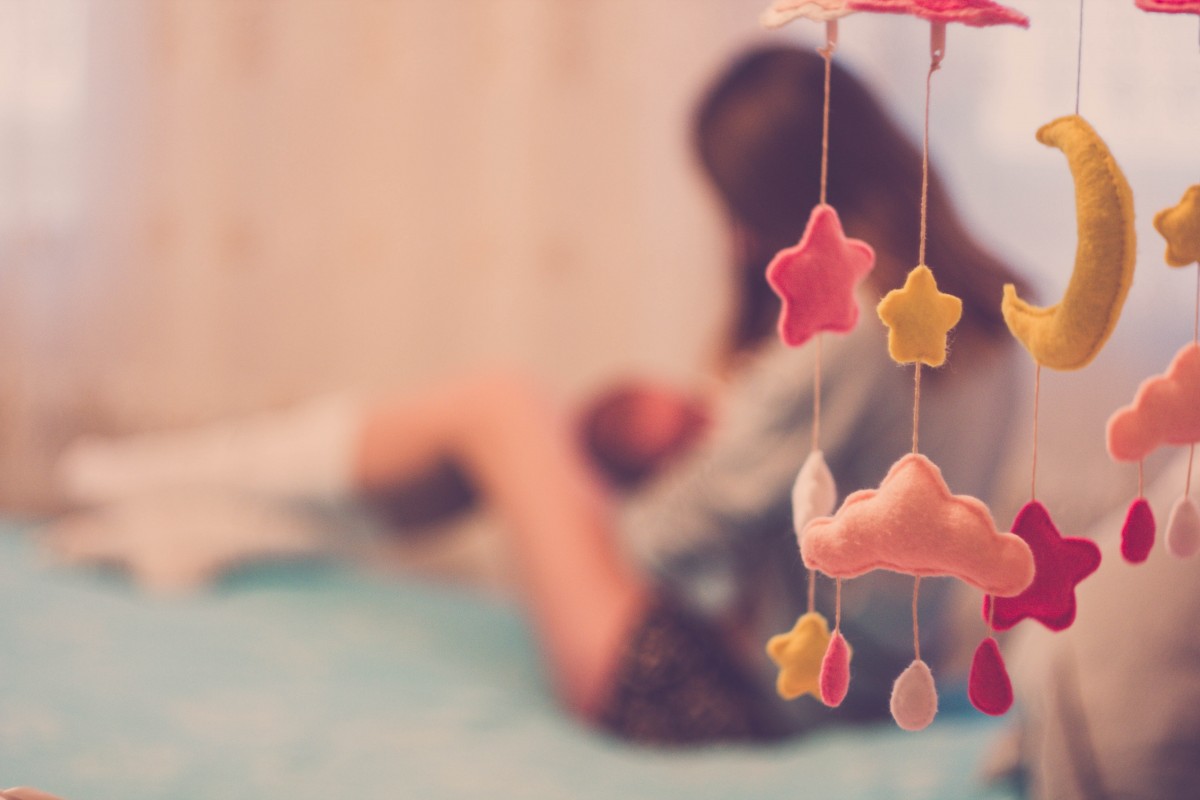 Something To Eat.
Now, baby feeding is always a contentious issue. Breast is best, and it comes with the potential for buying breast pumps and milk stash bags. If you're going to breastfeed, make sure that you get some reusable breast pads to make life more comfortable for yourself. Should you choose not to breastfeed, you should research your formula and baby bottle options as early as possible, but don't stock up on formula. Breast is best, and formula is a close second option. The key is to read, read, read!
Your pregnancy is going to go quickly. Assess your living space and make a list; there's a baby on the way!