I received The I-Mat Pad & Voice Pen Set for review. Al thoughts are my own.
It is no secret how much I love high tech gadgets and that I firmly believe that they can be a huge benefit in helping children learn. I think it is a great way that parents or care givers can spend time with their kids while keeping kids engaged in learning. It is a great way to bring learning to life.
Willow loves anything that she can touch and manipulate and get to make noise of any kind. And since she can not read yet, she likes things that read to her. When I introduced the The I-Mat Pad & Voice Pen Set to her, she was instantly hooked. The foam mats go together and she uses the pen to touch different places on the mat.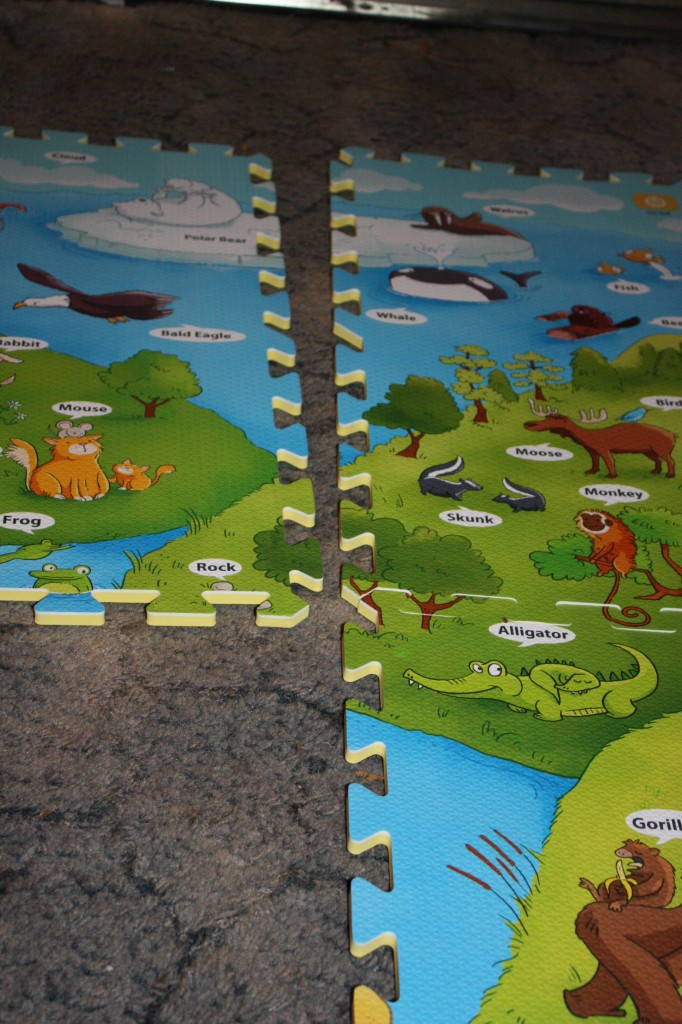 She starts by turning it on then touching the language she would like to hear in.  She can choose from English, Spanish or Chinese. Once she has her language, she simply touches around the mat and she gets to hear the different animals. Each animal has a bubble by its picture, so she can touch the picture or the words. It is a great way for a pre or begining reader to learn the concept of the words. Some of the animals make a noise, some of them play a bit of festive music.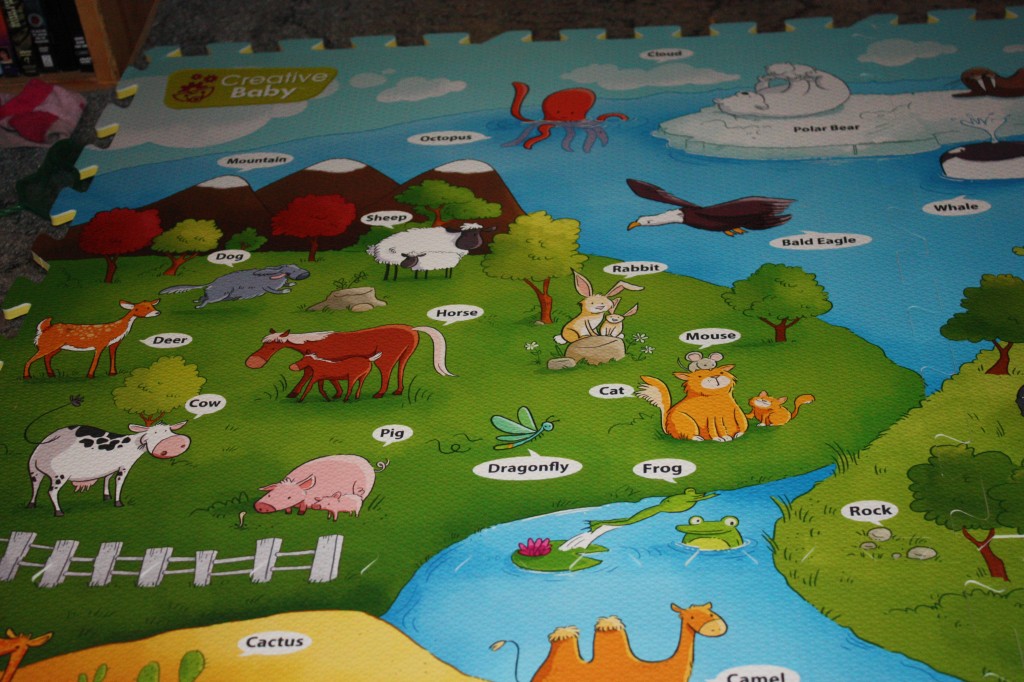 There are also 2 games she can choose to pay. The first game is for a bit younger children. The voice gives the child the name of the animal and they have to touch the animal. The second game gives the a more thought provoking way to find the animal: Find the Black and white animal, what animal makes this sound, find the animal that lives in the tree.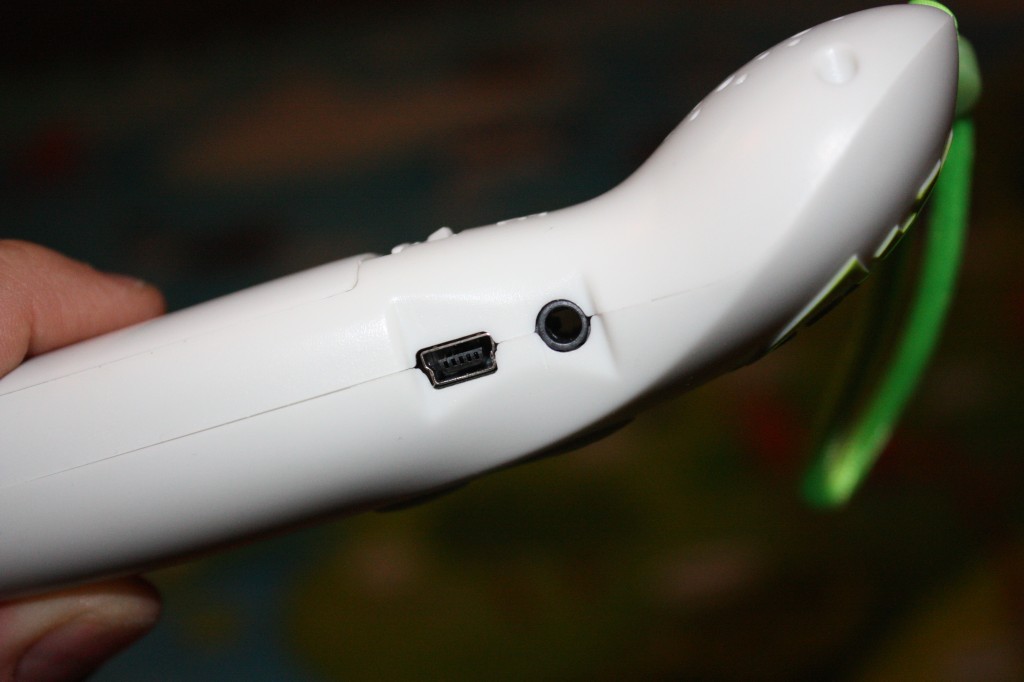 The voice holds 2 G worth of info. As new mats are added to the collection, the pen can be connected to a computer via a USB cable and then the new mat data can be added to the pen. Right now there is a mat to be added to the animal mat, Under the Sea. This mat is full of under the sea fun for kids to continue learning.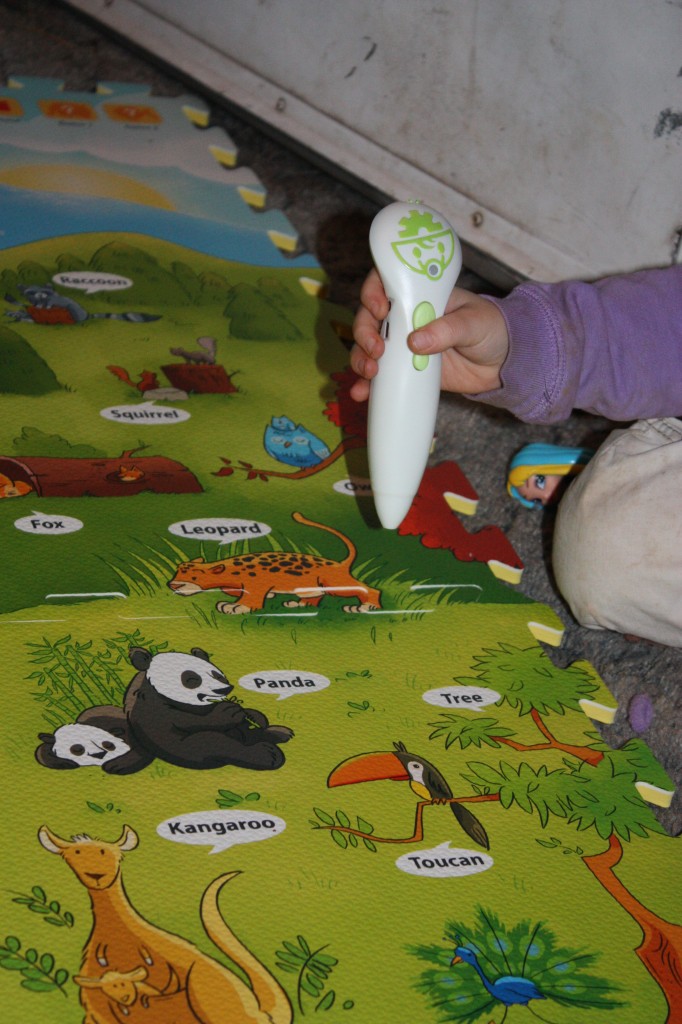 The mat is great for very young babies. parents can sit with the kids, touch the animals and talk about it with the babies. As children grow, the can learn to work the pen and they can touch the mat to activate the sounds. It is a game that can grow with children.