The VTech product, gift card, information, and additional gift pack have been provided by VTech.

My daughter is just getting the age where she is starting to understand time and really wanting to learn how to tell time for herself. She is starting to understand that the numbers on the clock actually represent something and that when the hands of the clock are in certain spots that it changes what time it is.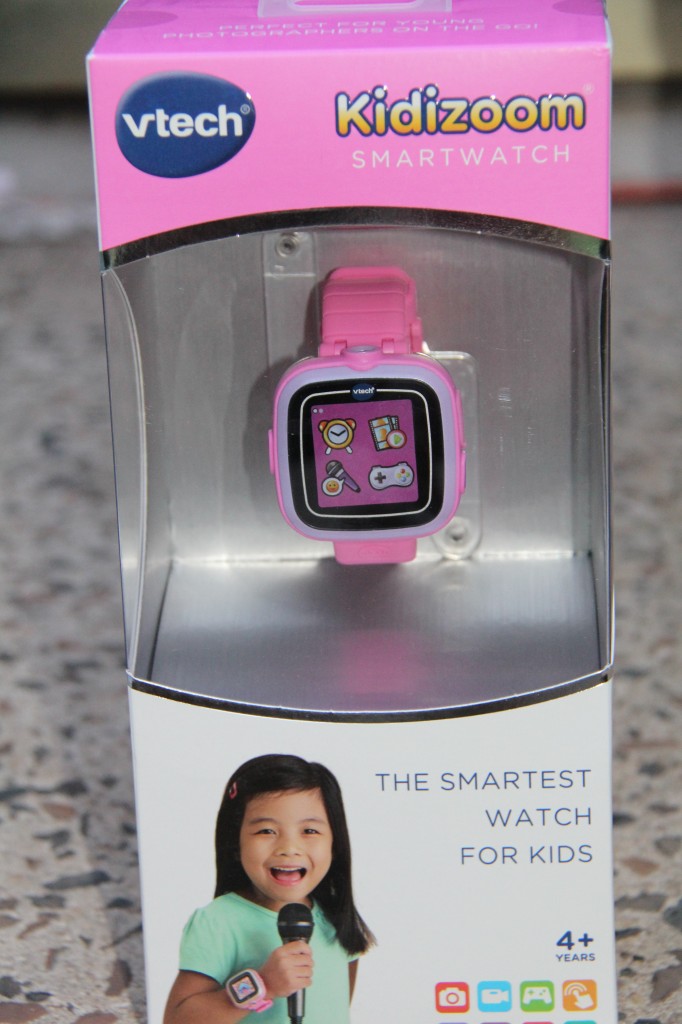 Since every moment can be a teaching moment, I knew I wanted to get her a  watch so that when she wants to know when certain things are suppose to happen, we can talk about it using her watch. But since I always say that my kids are high tech kids like their mama, there was really only one choice for her. She needed a Kidizoom SmartWatch.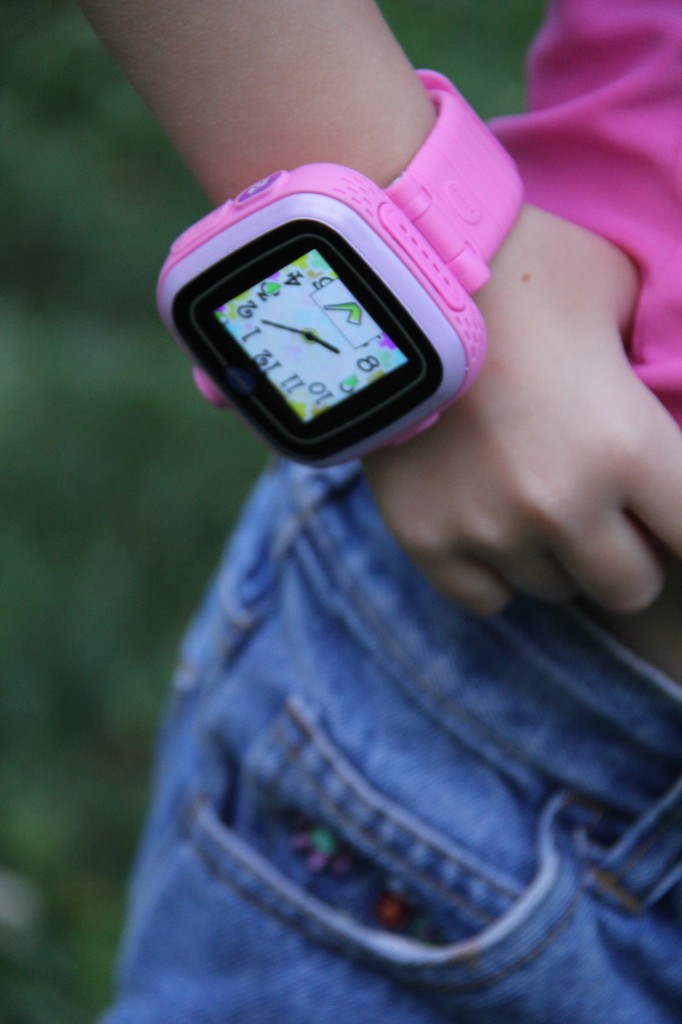 This smart watch for kids has all the features of a regular watch. It tells time, but the kids can change between either digital clock form or a traditional analog clock face. It has an alarm, a timer and and a stopwatch, and then the tech begins.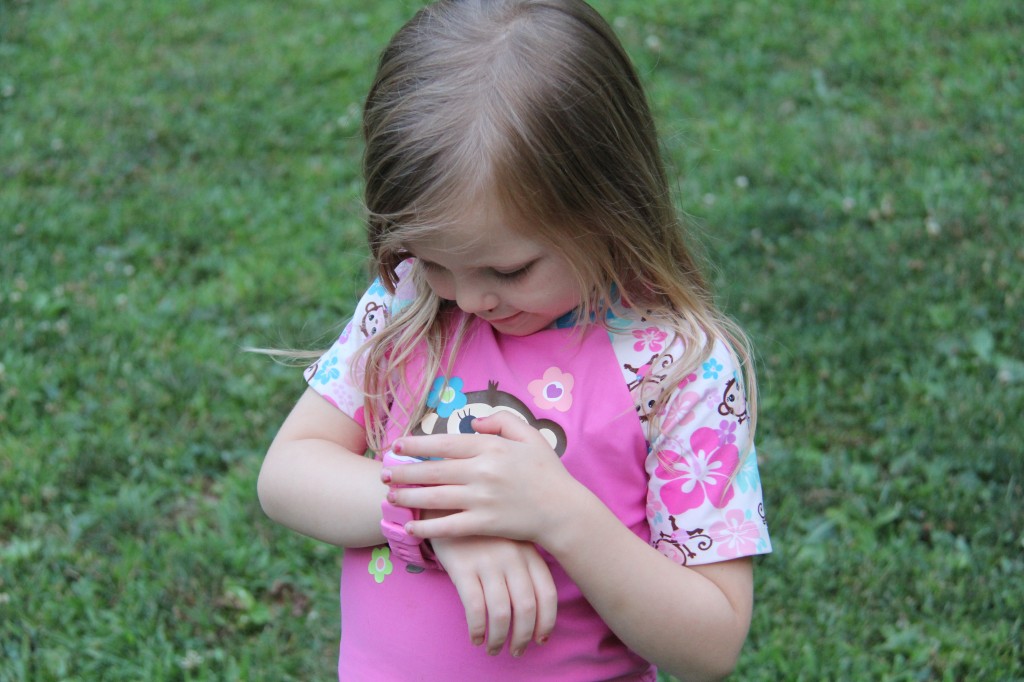 The Kidizoom Smart Watch is also has a voice recorder, a camera and takes video. Willow can take pictures of the world around her and then add cool photo effects to them with just the touch of a button.
It also gives her games to play. The watch comes with 4 games loaded and by going to the Learning Lodge, we can add more games for her to play.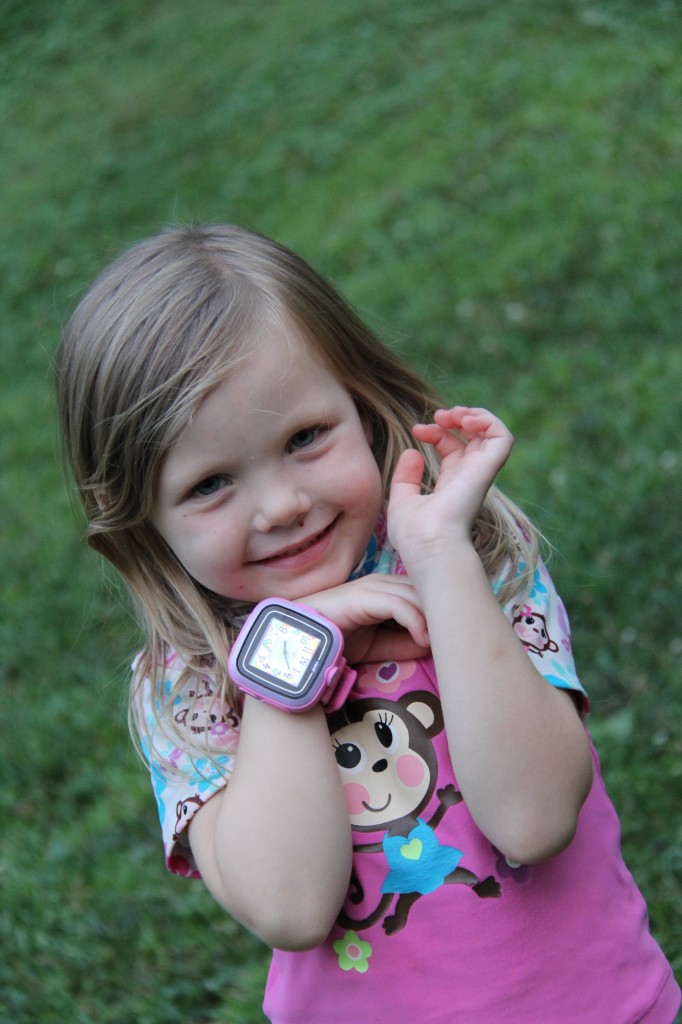 Since the Kidizoom Smart Watch is from Vtech, you know that it a quality you can count on. Vtech knows that kids like to play hard, even with their electronic type toys, so the Kidizoom Smart Watch is designed to be able to stand up to it. It is made to be tough. It is also made to be splash proof because we all know that kids do not always know how to be careful when they are washing their hands. Plus, since no one wants to have to worry about replacing batteries on a watch, the Kidizoom Smart Watch has a rechargeable battery that lasts about 2 weeks for each charge.
Now you can win a Kidizoom Smart Watch from vtech. The giveaway is open to US residents and ends 8/25 11:59 pm est.