There are some truly incredible countries in this world that you can visit. We're blessed with so many experiences readily available to us around the world. You've got the scuba diving on the Great Barrier Reef. The beautiful islands of the Carribean. The incredible history of Europe. The list of incredible places that you could go m, could go on forever. We love that fact that we're able to travel this world far more freely now. Travelling has never been cheaper than it is now. Plus, there had never been as much of an attraction to travelling before. The wonders of the world are so well talked about and documented through social media, that it fuels others to want to do the same. One country that will always leave you wanting to go back for more, is the US. The United States of America is one of the biggest countries in the world, with much of what we know in this world being born there. As a place to travel to, it's absolutely incredible. But knowing where to go is a different story. There's so many states to visit, you could spend a year or so properly travelling them all. But for today, we're going to sum it up into five states. Keep on reading to find out more.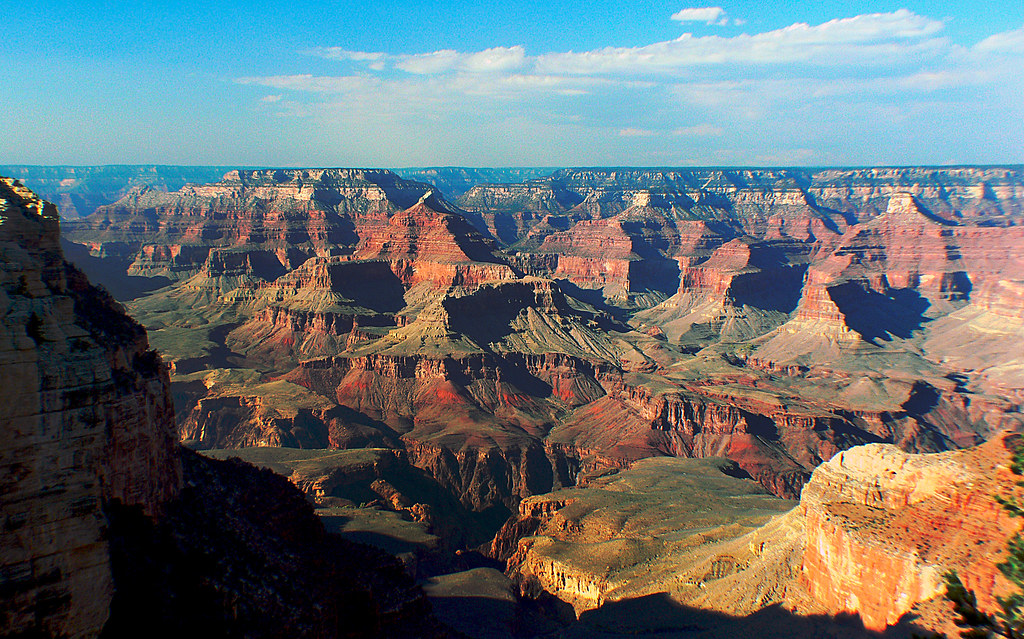 Florida

We wanted to start with the most popular one that people like to go to. The state of Florida is actually really big, with tons of things to do there that suits every single age. There's the obvious attraction to Florida, and that's the theme parks. You've got the Disney and Universal Studios, creating around fifteen parks to go to in total. So you could go for a two week holiday, which is the usual length of time that people tend to go for, and still not be able to fit all of the parks in. It means it's a haven for families that are looking for a break where they know their children are going to be entertained all day long. For the reason of it being full of all of the parks, Florida is one of the most expensive holidays to do, if you are planning on going to all of the parks. They require a ton of money for the tickets, the food, and anything else you might want to buy whilst you're there. There are other beautiful parts of Florida, such as the Key West beaches and the iconic beaches of Miami that would also be worth a visit.

Arizona

Arizona borders of Nevada, and is right by the home of all fun and games, Las Vegas. Las Vegas is where everyone goes to to forget all their responsibilities, and feel no guilt for their sins. Phoenix, Arizona, is one of the lesser known parts of the US to go and visit. When you have a look at all of the others that you could go to, there's so much social media attention and attraction that makes them more popular to visit. But we often think that's because tourists jump to the more popular places, just so they can say that they've been there. Phoenix has just as much to offer, if not more. If you love habitats and the environment, visiting the Desert Botanical Garden might take your fancy. It's like the botanical gardens you can find all over the world, except this one is full of cacti and other desert plants. Sticking along the side of nature and the habitats, you could go to Phoenix zoo. This is a lovely day out for families, couples, and in fact all types of travellers. If you head to Arizona, you won't be disappointed with things that you can do.

Texas

Texas is a huge state that's known for many different things, and we know that's by far one of the more popular states for people to go and visit. We love the charm and the hospitality of this great state. The southern accent and the BBQ food attracts hundreds of thousands of tourists each year. There are so many iconic things to do in Texas, such as the space center in Houston. At one point, space travel was such hype in America, with astronauts becoming a natural treasure. It made Houston, home of the launches and the control center, a tourist haven at the time. This still hasn't changed today! If you fancy taking the day at a leisurely pace, going along the San Antonia riverwalk would be nice. When it's a really nice day, this walk is full of vibrancy and character. There are so many more things to do there!

Washington D.C.

Washington is another state that's famous for so many different things. Most famously, the White House that tourists love the come and visit. If you were ever to go on an organized walk around Washington, you'd find that on the list of things to see. But if the president isn't exactly your most favorite person on this planet, then there are many other things to see and do there. Although the White House is going to be on the tour, we definitely think that you should do one of the segway tours that are available to do. They're just so much fun, and the day whizzes by whilst you see all the places in one day.

California

California is definitely a city that you need to visit if you want to see what the millennial life in America is really life. People living in California really do live in a bubble. It's home to many famous actors, singers, athletes, and pretty much anyone with a ton of money. There's the beautiful golden gate bridge to visit, which is very much picture-worthy. There's also Yosemite National Park. An absolutely huge national park that has some incredible views, beautiful wildlife, and a great day out full of walking. There's also a Universal Studios park if you fancy visiting for a day of thrill.
Get more Our Wabi Sabi Life Travel Posts Here